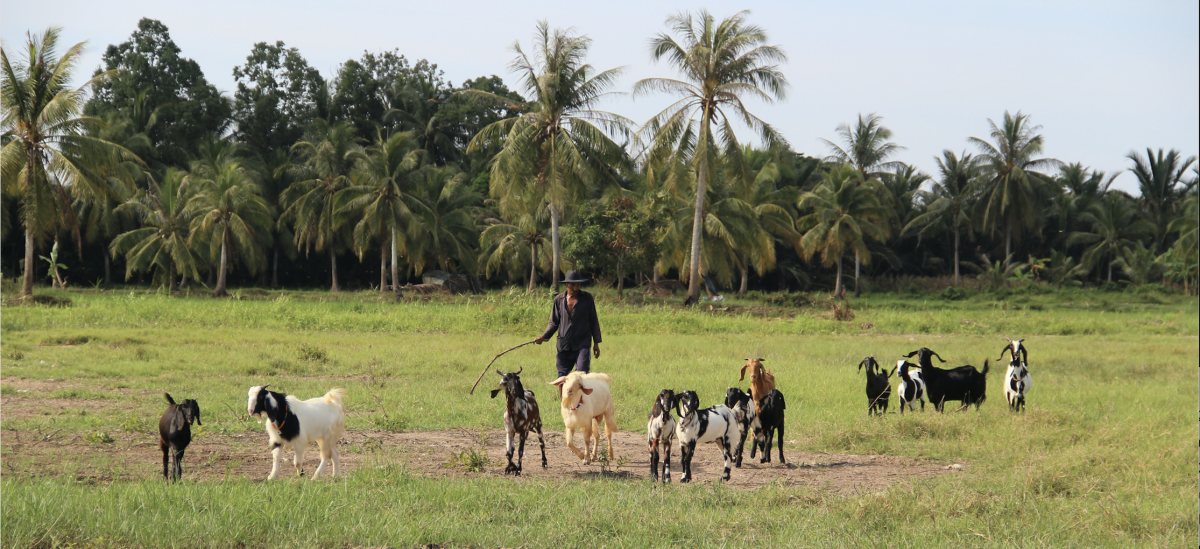 Bangkok – Three days of celebration for BIOFIN Day kicked off today to raise awareness about conserving Thailand's biodiversity and introduce the Biodiversity Finance Initiative (BIOFIN) to various stakeholders engaged in strengthening biodiversity management in the country. 
The events are organised by the United Nations Development Programme (UNDP) and the Royal Plant Genetic Conservation Project, the National Economic and Social Development Board, the Office of Natural Resources and Environmental Planning and Policy.
During her opening remarks, Annabelle Trinidad, BIOFIN Senior Technical Advisor said that BIOFIN  provides an innovative methodology enabling all 30 countries participating in the project to measure their current expenditures on biodiversity and to identify the most suitable finance solutions to bridge their national biodiversity finance gaps. 
"Thailand has demonstrated the highest level of political commitment and effectively mobilised a network of partnerships crucial for securing biodiversity financing through the organisation of BIOFIN Day, said Ms. Trinidad.
"What we continue to learn through the implementation of BIOFIN in Thailand, will serve as a knowledge platform for the 29 other BIOFIN countries."
Thailand is one of the most biodiversity-rich countries in Southeast Asia. However, the country's biodiversity faces a variety of threats including pressures from expanding population, deforestation, tourism and transportation, and agricultural practices.
While Thailand has been working to protect its rich biodiversity the budget allocated and other finance available for biodiversity conservation and management is not enough to implement timely and well-targeted solutions needed to effectively protect and sustain its biodiversity.
In total, biodiversity related expenditure in Thailand is estimated to be around THB 11,000 million THB (US$330 million) or 0.5% of the overall budget and 0.1% of GDP. According to BIOFIN Thailand, however, the preliminary lower bound estimate for the period between 2016-2021 is THB 198,341 million Baht or 6,010 million US$.
Based on these figures, Dr. Orapan Nabangchang, Technical Team Leader BIOFIN Thailand concluded that to adequately conserve Thailand's ecosystems and biodiversity resources, the financial resources should be at least be 4 times higher than the current expenditures.
Ms. Trinidad and other advocates attending BIOFIN Day encouraged the Thai government to seek participation and support from civil society and private sector to sustain its efforts. 
"Strong collaboration will provide Thailand an opportunity for the implementation of alternative financing mechanisms such as Payment for Ecosystem Services (PES), green bonds, green credit or tree banks," she said.
"With the right mix of innovative or traditional solutions Thailand can harness its dynamic economic growth through the public and private sector to ensure its biodiversity is well managed and protected well into the future and continue to sustain its people and important economic sectors," she said.