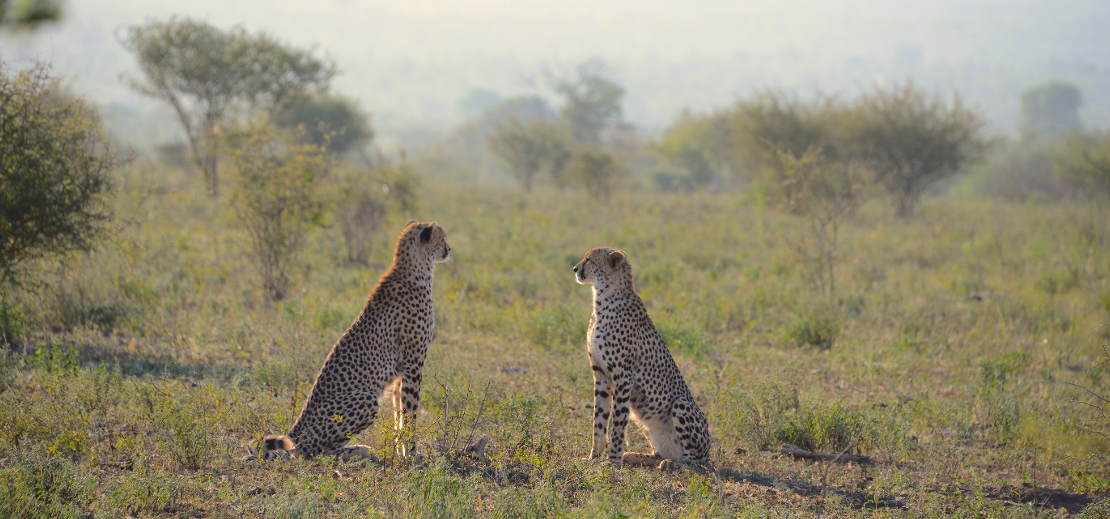 South Africa is one of the most biodiverse countries in the world. However, like most countries, it is plagued by the huge biodiversity funding gap which is a potential limiting factor in the conservation and sustainable use agenda of South Africa. South Africa has prioritized the implementation of Target 3 of the Post the Kunming-Montreal Global Biodiversity Framework (GBF). Target 3 calls for 30 percent of the world's terrestrial, coastal, and marine areas to be ineffective protection and management by 2030. However, at the same time, the country is facing challenges in the maintenance and funding of protected areas, which may be amplified as the country increases its conservation estate. This situation is compounded by the South Africa's constrained fiscal environment which may mean fewer public funds available for biodiversity. Together with the BIOFIN program, the Government of South Africa has acknowledged that own or commercial revenue from sources such as gate fees, tourism concessions, conferencing facilities and wildlife sales can play an important role in supporting the financial sustainability of the conservation estate.
Success in generating own revenue is, however, highly variable among the different conservation authorities in South Africa. The Department of Forestry, Fisheries and the Environment has made concerted efforts in collaboration with UNDP to increase the rate of revenue growth for protected areas. This is a particularly important imperative given significant government budget constraints. As part of this agenda, DFFE has recently gazetted proposed changes to the Threatened or Protected Species (TOPS) regulations and within this gazette proposed fee amendments. TOPS permits are issued for the carrying out of restricted activities in terms of NEMBA 2004. TOPS permits are issued by the national issuing authority, namely DFFE, and by the issuing authorities in each province.
The gazetting of proposed changes to fees for TOPS permits to align with inflationary increases is particularly important given that the last fee setting for TOPS permits and licences was done more than 13 years ago (2009). The permitting and licensing system entails a significant cost to the government and appropriate fees provide an opportunity to recover a portion of these costs. The opportunity cost of not reviewing and adjusting fees more regularly is significant. Simply applying inflationary adjustments to all fees charged for biodiversity-related permits and licenses (national Threatened or Protected Species (TOPS), Bioprospecting Access and Benefit Sharing (BABS), the Convention on International Trade in Endangered Species of Wild Fauna and Flora (CITES), and Alien and Invasive Species (AIS) regulations,  provincial fees for hunting and fishing in inland waters.) would result in increased revenues of approximately R7.5 million (approximately USD410 000) per year representing a 50% gain relative to the pre-COVID revenue baseline.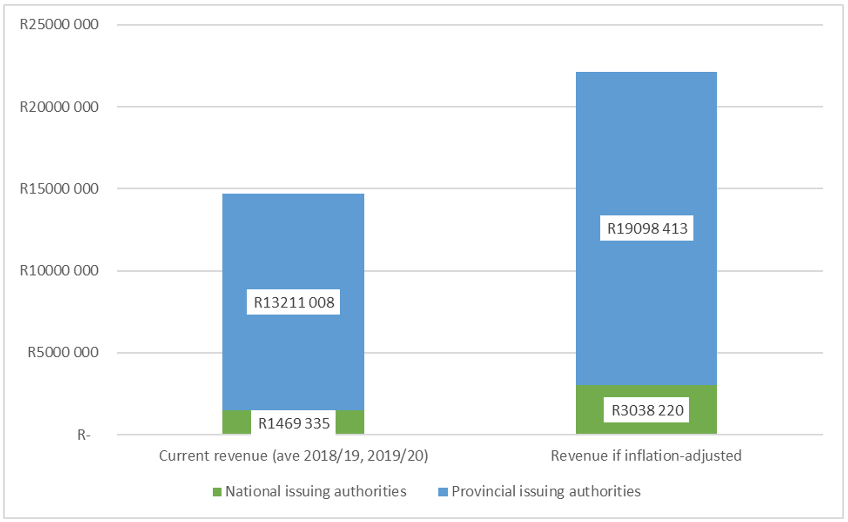 Figure 1: Additional provincial and national revenue potential from fee adjustments for inflation relative to current revenue
 
According to a recent study commissioned by BIOFIN, total minimum combined revenue from TOPS, CITES, AIS, BABS fees averaged R14.7 million/yr (approximately USD 800,000 per year) between 2018 and 2020. Although, even if we cannot conclusively state that the contribution is exclusively coming from TOPS like permits and licenses due to the complexity and lack of standardization of permit names across provinces, it is clear that this proposed increase will contribute substantially to the bridging of the biodiversity funding gap. The proposed increase in the cost of TOPS permit fees equals 125% increase in current fees for TOPS.
One of the implementation challenges in relation to permits and licenses is the lack of a mechanism to adjust these fees and limited capacity in terms of fee setting and periodic review. Determining appropriate fee amounts is seldom straightforward and is an important element in the success of the overall regulatory framework around permits and licenses. Fees can influence the behavior of applicants and the relationship that applicants have with regulators. They are also directly linked to the revenue that government receives which can cover part of the costs of implementation of biodiversity regulations. BIOFIN has developed a National fee determination framework together with Conservation Authorities and DFFE. BIOFIN will continue to work with DFFE and relevant Conservation Authorities to adjust fees permits and licenses to assist the Government of South Africa in bridging its biodiversity funding gap and meeting its obligations as per the Post the Kunming-Montreal Global Biodiversity Framework.