Protecting our ecosystems is a complex challenge, but an achievable one. Biodiversity is in severe decline due to a combination of conflicting private and public interests, incoherent policy and governance, and insufficient financing.
Although no less than US$143 billion is spent on biodiversity every year globally, this is far below the estimated US$824 billion needed to protect and restore nature.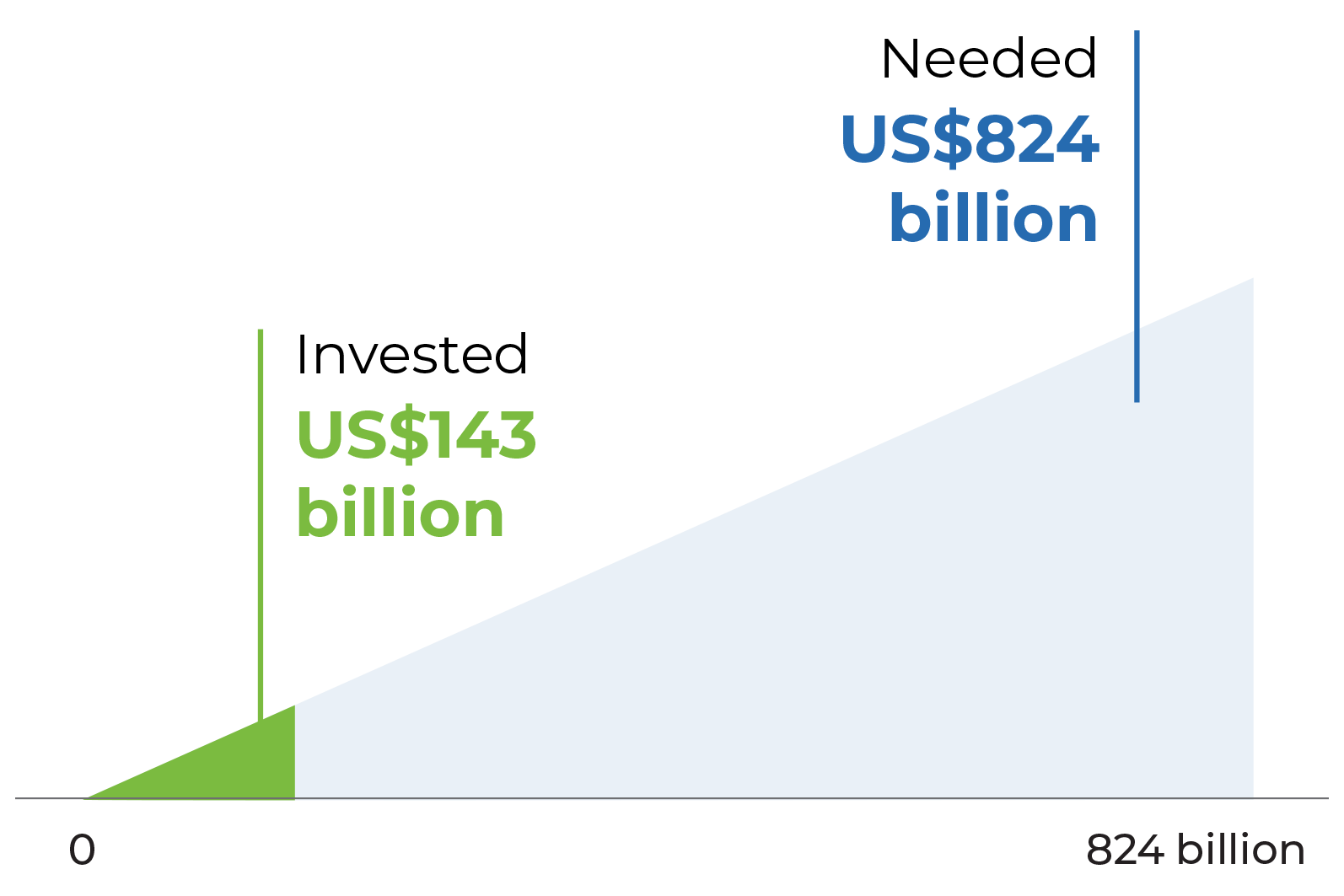 BIOFIN is working to close this gap.
BIOFIN is working with governments and the private sector to demonstrate how tailored investments and incentives in biodiversity not only protect nature but also create jobs, reduce pandemics, and combat climate change.
We are doing this by working with countries across the world to create tailored finance solutions that will help them transition to a nature positive economy: protecting and preserving nature and boosting economies.
Finance solutions include a range of instruments, such as:
Grants: The German International Climate Initiative – IKI – has funded climate and biodiversity projects since 2008.
Debt/equity: Green bonds are being created in Zambia to unlock the potential of sustainable investments in the country.
Fiscal: Sri Lanka recently reformed the chemical fertilizer subsidy scheme, improving farmer health and environmental quality, and relieving government budgets.
Market: Nestlé provides Payment for Ecosystem Services to farmers in France to preserve water quality.
Regulatory: Fines can be used for preventing environmental crimes such as pollution spills or poaching.
Risk management: Public guarantees for green investments are provided by the Multilateral Investment Guarantee Agency of the World Bank.
Click here to learn more about our approach.