The country has high ecological diversity. It has been determined by the variation in altitude and rainfall. The biodiversity is abundant, ranging from the Pacific and Atlantic Coastal Marine Zones (sea level) to the highland mountains and volcanoes. The rainfall variation is also an important factor, as areas in the dry corridor might receive 500 mm/year while the more humid ecosystems receive up to 6,000 mm/year. All this variation in an area of 108,889 km² 1.

According to the Holdridge system, there are ten physiographic regions, 7 biomes, 14 ecoregions, 66 ecosystems, and 14 life zones. Guatemala's floral diversity currently has 321 families, 2,478 genus, and 10,317 species (including algae, lichen, mushrooms, and hepatic plants). 823 species represent some type of endemism, and 538 are restricted to Guatemala.

Regarding fauna, there are 192 species of native mammals, 486 species of birds (only those that reproduce in Guatemala); herpetofauna is very rich, that much that Guatemala has the most significant diversity of Amphibians Plethodontidae (salamander without lungs) in the world (41 species, 19 endemics.)

To protect these resources the country has developed The Protected Areas National System (SIGAP), representing 33% of the territory. This legal mechanism provides safety measures to these areas reducing deforestation and illegal hunting.

Guatemala's economy is highly dependent on agriculture and its related productive processes (21% of GDP)2 as one of the main sources of income and livelihoods for poor populations. Particularly for rural populations. This has led to greater exploitation of natural resources and biodiversity, increasing the risk of degradation, contamination and/or loss. Action and investments are still required to achieve natural resources and biodiversity conservation, and sustainable management.
BIOFIN Guatemala is working to mobilize funding through financial instruments to promote sustainable biodiversity management.
Since 2017, BIOFIN has implemented a Finance Solution (FS) related to results-based budgeting (PPR) with local governments on the Pacific coast to reorient municipal budgets towards coastal-marine biodiversity management, redirecting 766,969 dollars biodiversity management and conservation investments. With the support of the Partnership for Action on Green Economy Initiative - PAGE-, and Ministry of Public Finance (MINFIN) BIOFIN has improved municipal capacities by applying the Classification Guideline for municipal environmental expenditure, which will strengthen the Environmental Fiscal Strategy -EFA-. Finally, BIOFIN is developing actions to create a new mechanism to increase the funds to invest in biodiversity and climate change at a national level, reduce the national debt and create awareness among the population, which will be achieved by designing a debt-for-nature swaps mechanism.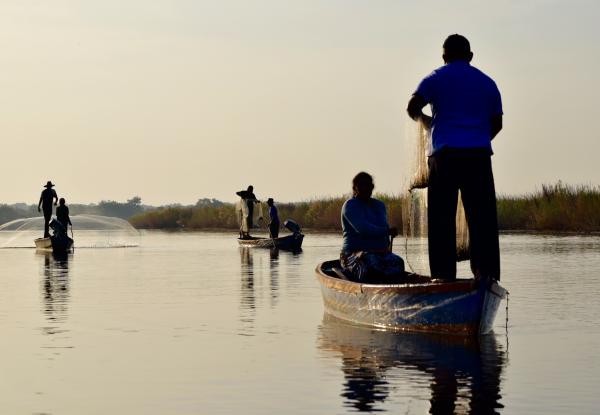 9 December 2022
Finance Solution 1: Strengthening municipal management for effective and results-based budgeting for biodiversity. This financial solution aims to mobilize economic resources for Coastal-Marine Biodiversity Management; strengthen municipal capacities related to the Results-based budget (RBB), and redirect/increase ten municipalities' budgets, specifically on the Biodiversity Management budget line.
Finance Solution 2: Strengthening the implementation process of the Social – Environmental Fund for the conservation of Sailfish and Artisan Fishing development (FOPESCA). This is a public-private alliance between the Association of Tourist and Sport Fishing Companies -EPESTURDE- and -CEMA-, the Center for Marine and Aquaculture Studies of the University of San Carlos. Both entities, with the support of BIOFIN, created the Socio-environmental Fund for Sailfish Conservation and Artisanal Fishing Development (FOPESCA). The mechanism receives voluntary contributions from touristic sport anglers, and collected revenues will finance projects related to sustainable artisanal fishing, research, and conservation of Sailfish.
Finance Solution 3: Feasibility study for a debt for nature swap in Guatemala. Guatemala's Ministry of Finance is promoting the development of a debt for nature swap. It will be developed through two phases. The first phase consists of a feasibility analysis to develop the financial solution, and the second phase is the accompaniment in the negotiation process and subsequent approval.