An arid state on the edge of the Sahara Desert, Niger, is a landlocked Sub-Saharan nation, where the economy centers on its biological diversity mainly on subsistence crops and livestock.

There are three protected areas, W National Park, Aïr and Ténéré Natural Reserves, in which are listed as UNESCO World Heritage Sites. The W National Park accommodates the W-Arly-Pendjari Complex, being the largest and most important sequence of terrestrial and aquatic ecosystems in the West African savannah belt. Other important landmarks include the Timia Waterfall and the lush Niger River in the southwest.

From a biodiversity standpoint, Niger is home to over 1400 plant species, around 130 mammal species and over 150 reptiles and amphibians. The avifauna of Niger includes 528 birds with 15 of them are globally threatened. The most threatened antelope species, dama gazelle, has become a national symbol. In the wild, dama gazelles are estimated to be fewer than 300 and classified on the IUCN Red List of Threatened Species as critically endangered.

The Sahara Desert covers about 65% of Niger. Harsh desert conditions hinder the survival of most of these native species. Over the last decades, Niger has witnessed an accelerated level of biodiversity degradation.

About 21 million acres equals to approximately 6% percent of Niger's land area is protected, however poaching and habitat loss are taking a heavy toll on the country's wildlife. Primary threats to endangered species include over-exploitation of resources and anthropogenic factors.

It is estimated that over 70 Protected Areas (PAs) in Niger have lost substantial portions of their biological diversity. Protected areas in Niger are generally hampered by limited funds and resources.
Niger is a new BIOFIN country and in the preparatory phase.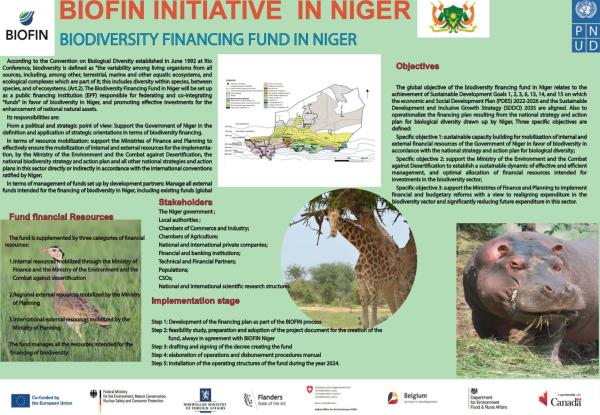 18 May 2023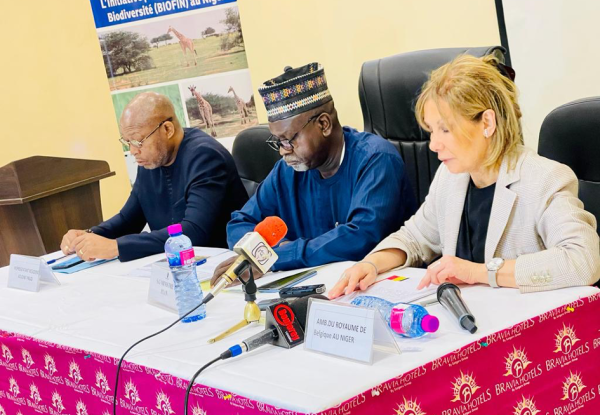 22 March 2023
Niger is a new BIOFIN country and in the preparatory phase.