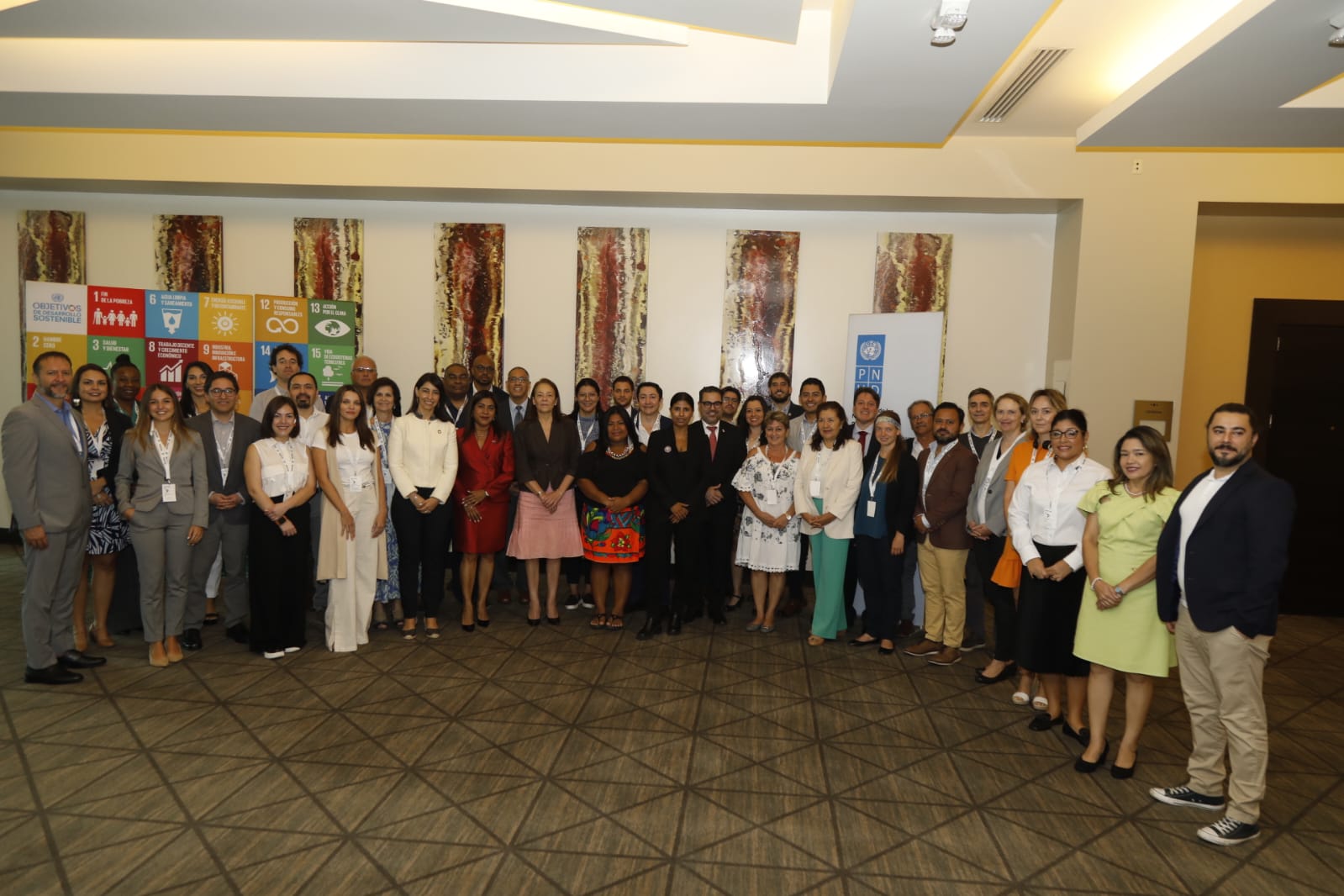 Last September, a significant event unfolded in Panama, where representatives from 10 countries convened for the 9th Latin American and Caribbean Regional Dialogue on Biodiversity Finance, organized by the UNDP's Biodiversity Finance Initiative (BIOFIN). This dialogue brought together representatatives from Argentina, Belize, Chile, Colombia, Costa Rica, Cuba, Ecuador, Guatemala, Mexico, Panama, Peru, and Uruguay.
During this event, participants reflected upon their decade-long journey since BIOFIN's inception in 2012. They seized the opportunity to showcase their remarkable strides in finance, policy, and institutional development, all contributing to transformative changes benefiting both the biodiversity and local communities. These achievements resonated at both national and subnational levels, where countries like Argentina, Colombia, Guatemala, Mexico, and Peru are actively implementing finance solutions in collaboration with local governments and stakeholders.
Across the Latin American and Caribbean region, several countries have been working closely with Ministries of Finance and Central Banks to create biodiversity finance frameworks. Notably, BIOFIN has played a pivotal role in developing finance solutions within the region, showcasing examples such as the Debt-for-Nature Swap in Belize, Ecuador's Green Credits in Social Economy, Colombia's groundbreaking mobilization of funds for Payment for Ecosystem Services (PES) in Bogota's Capital District, and the formulation of a comprehensive plan to eradicate harmful subsidies. Cuba's introduction of entrance fees for protected areas and their pioneering efforts in green banking also stood out. Guatemala has increased its allocation of funds for biodiversity at the municipal level, while state-level governments in Mexico have embarked on bold initiatives to enhance biodiversity finance and foster climate change progress. Costa Rica has made significant strides, with an emphasis on business incubation programs for indigenous peoples.
A key topic of discussion was sustainable finance mechanisms aligned with the 30x30 Global Biodiversity Framework (GBF) Target. Panama shared its conservation finance plans, while Belize presented their innovative work on blue bonds. Additionally, Cuba, Mexico, Ecuador, and Peru have conducted initial assessments of their national contexts and conditions for financial disclosures related to nature.
A core theme resonated throughout the discussions – the inherent interconnectedness of nature and climate benefits. Participants acknowledged that it is possible to achieve "twin wins" for both global challenges. The Latin American and Caribbean region is actively exploring and implementing finance solutions with clear benefits for both. The integration of Nationally Determined Contributions (NDCs) and National Biodiversity Strategies and Action Plans (NBSAPs) through finance was a focal point, with concrete examples discussed. For instance, Costa Rica is actively supporting indigenous peoples and local communities through nature-based tourism entrepreneurship, with strong backing from the finance sector. In Mexico, state-level initiatives are working to establish a local carbon market with a priority on benefiting local communities.
Looking ahead, BIOFIN continues its work in 12 countries in the Latin American and Caribbean region. In the upcoming months, the remaining countries in the region will join this endeavor through the project financed by the Global Environment Facility (GEF) in partnership with UNDP, known as the "Global Program of National Financing Plans for Biodiversity." The valuable insights and knowledge shared during the gathering in Panama last September will undoubtedly serve as a significant resource for the new countries in the region embarking on their journey in biodiversity finance with UNDP, ultimately facilitating the implementation of the GBF.