Through a historical flora and fauna conservation process Botswana has designated over 40% of the country's land surface area to national parks and game reserves where in situ conservation occurs. The primary objectives of these conservation areas are to conserve biological diversity and generate socio-economic benefits through tourism in these areas with a focus on high-value, low-volume tourism to iconic places such as the Okavango Delta and Chobe.
The following challenges however continues to persist both inside and outside of protected areas.
Habitat destruction, habitat conversion and disturbance: Habitat destruction and habitat conversion is primarily due to changes in land use. Expansion of settlement into sensitive areas, livestock into Wildlife Management Areas and arable agriculture in wildlife rich habitats has led to high levels of predator depredations on livestock.
Barriers to Wildlife Movement: Barriers to wildlife movement, initially through veterinary disease control fences but accelerated within the last decade through the policy to allocate fenced ranches in communal areas.
High Populations of Elephant: The dispersal of elephant into new ranges is bringing them into conflict with existing and expanding human population thus increasing conflict between elephants and communities.
Increase in Poaching: Data on poaching are sparse, in part due to the sensitive nature of protecting some rare and endangered species such as rhinos, and in part because much of the poaching takes place in remote areas. In addition, poachers often poison the carcasses of poached animals in order to kill vultures who might give away their location.
Disruption of Natural Fire Regimes: Birdlife Botswana considers human-modified fire regimes in riparian woodlands to be a serious threat to nesting colonies/heronries.
Overuse and Over-collection of Wild Plant Species: This is a problem in localised areas of the country where the population pressure is higher and for certain valuable or medicinal species. There is depletion of wood and veld products around most of the settlements in Ghanzi and Kgalagadi Districts.
Alien Invasive Species: Understanding of alien invasive plant species, although relatively low on a national scale, is steadily increasing. In the southwest of the country Prosopis glandulosa is perceived to be a problem. Detailed knowledge is held for the Okavango Delta,
where Pistia stratiotes and Salvinia molesta pose a threat to the aquatic environment particularly if water quality deteriorates.
Climate Change: The present predictions for Botswana are that there will be warming (an average of 2 degrees Celsius by 2030). Rainfall will become even more variable and extreme rainfall events will increase.
Changes to Hydrology of Inflowing Rivers: The single biggest potential threat to the Okavango Delta (the primary biodiversity hotspot of the country) is changes to the hydrology (volume, frequency, variability, sediment and pulse) and water quality (decrease in water quality, eutrophication).
BIOFIN Botswana is working with the Government to revise park fees. The revised fees are expected to be implemented for all national parks, game reserves and all wildlife management areas in Botswana except the Kalahari Trans frontier park.  
18 May 2023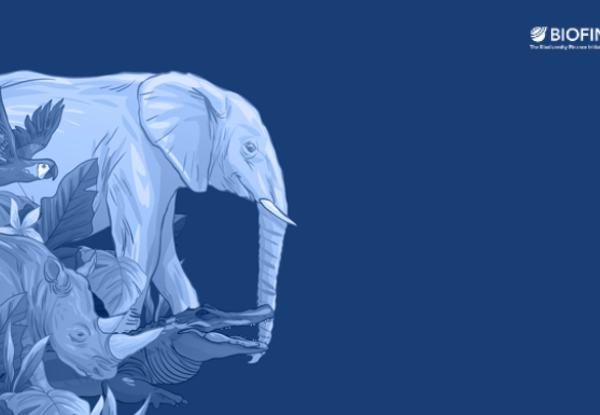 17 December 2022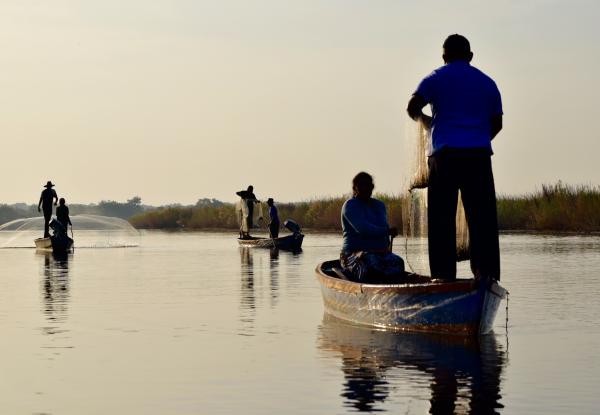 9 December 2022
1. Review of Botswana protected areas entrance and other fees: The Finance solution focused on the review and revision of the Botswana protected area entrance and other fees on the schedule of fees to address the 20-year stagnation and loss of revenue.
2. Development of Botswana Protected areas resource mobilization and partnerships plan: This aims to enhance private actors contributions to protected area resources, particularly those of NGOs and tourism operators, through the development of a plan for stakeholder participation and resource mobilization.
3. Introducing results-based budgeting for biodiversity in the Botswana protected areas system: This finance solution aims to introduce results-based budgeting (RBB) for biodiversity into Botswana's biodiversity sector, with specific attention given to the Botswana protected areas system.
4. Repurposing of Botswana Biodiversity Harmful subsidies In line with Aichi Target 3 of the Convention on Biological Diversity which states to eliminate, phase out or reform all subsidies harmful to biodiversity the overall objective is to identify, assess and quantify the value and the cost of subsidies likely to have a harmful impact on biodiversity for eight sectors (water, agriculture, tourism, energy, forestry, mining, protected areas, and fishing.) propose redesign option and action plan.