Sri Lanka is blessed with thousands of endemic fauna and flora. But its facing numerous challenges to maintain these treasures and has been identified as one of the biodiversity hot spot in the world. For the first time in its history, the resources required for achieving national biodiversity targets have been assessed by the BIOFIN process. As per the Financial Needs Assessment Sri Lanka needs to mobilize 190 million USD in addition to the resources being allocated by the Government within next seven years. The country is taking steps towards achieving the national targets through public and private initiatives.   
National Sustainable Tourism Certification Scheme
National Sustainable Tourism Certification Scheme' course was introduced for accommodation and destination sectors in Sri Lanka. This has provided opportunities for the private sector and government to invest in sustainable biodiversity management and establish livelihood in the tourism sector.
Sustainable Finance Roadmap
BIOFIN project supported the Central Bank of Sri Lanka to develop the Sustainable Finance Roadmap and built capacities of officials in the banking sector to engage in sustainable financing initiatives.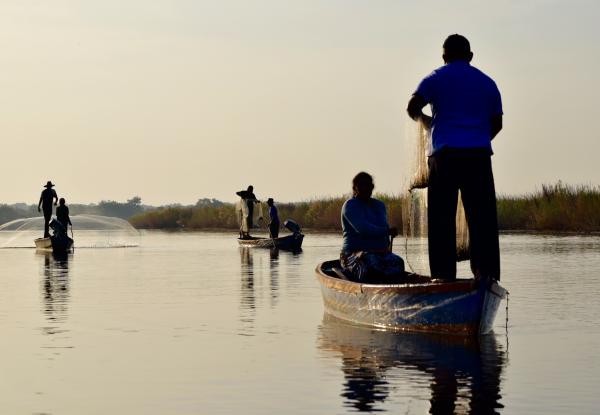 9 December 2022
Sri Lanka is working on three financial solutions. 
1. Developing sustainable finance framework which will promote green lending
2. Developing a sustainable certification system for Sri Lankan tourism industry
3. Payment for Ecosystem Services in the power generation sector
Policy and Institutional Review (PIR)
Excutive Summary of the Polices and Institutional Review conducted in Sri Lanka identifies supportive factors as well as factors that hinder the achievement of national biodiversity targets. The full report of PIR discuss these aspects in detail. 
Biodiversity Expenditure Review in Sri Lanka reviewed the 2010-2015 period to assess the investments made on the biodiversity sector. It revealed the government has increased investments on biodiversity by 125% during the period but still couldn't facilitate the full achievement of national biodiversity targets. Annual projected investment from the government side is approximately 7 billion LKR which is equivalent to 45 million USD.
Sri Lankan FNA estimated the additional financial requirement (assuming that the government will maintain its current level of investments for the next six years) to implement four national level action plans (including NBSAP) which contained biodiversity related outputs. Altogether Sri Lanka needs approximately 31 Billion LKR (190 million USD) within the next seven years.