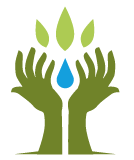 Our Objective
To improve the means and quality of life for the people of Costa Rica, through landscape and ecosystem rehabilitation.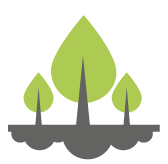 First Goal:
200,000 trees planted, and their ongoing maintenance, for 5 years in the Northern Zone (Phase I).
HOW DO WE INVEST?
Huella del Futuro #Footprints4ourFuture invests in people who work in reforestation and ecosystem restoration projects, in order to achieve our goal of planting 200,000 native tree species and generating green jobs in tree planting, ongoing maintenance, and management.
WHY DO WE INVEST?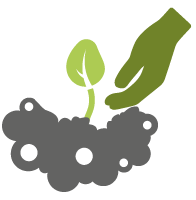 Tree planting
We have pushed our planet to the limit; now, it's time to redirect our course towards a more supportive, healthier, more resilient, and sustainable future.
Our initiative seeks to plant a diverse selection of tree species that are able to survive in the climate of tomorrow. These trees will help us combat the threat of biodiversity loss, while contributing to a new generation of green jobs to aid in urgent economic recovery during the COVID-19 crisis.
Along our border mile, we will support reforestation and ecosystem restoration.
---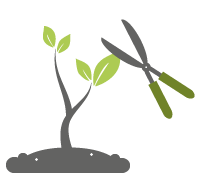 Ongoing Maintenance
Baby trees also need nurturing!
Our program includes five (5) years of support in ongoing maintenance, for the trees planted as part of our initiative..
---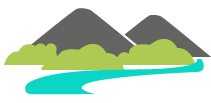 Benefits
Nature-based investments are a strategy to promote:
Carbon capture
Protections for water resources
Biodiversity conservation
Enhancement of scenic beauty
Food supply
Job generation and entrepreneurial opportunities
Approximately 157 direct jobs during the first 5 years