COVID-19 is affecting every facet of people's lives in every corner of Thailand. In February 2020, the Royal Thai Government has addressed COVID-19 in an integrated manner and responded through a lockdown approach. Since the lockdown, the local islanders from Koh Tao who usually drive tour boats have lost a substantial source of income. Two hundred households or more than 1,000 people have lost their incomes. For individual households in Koh Tao, estimated monthly living costs is $500. It is hopeless for the small tourist boat drivers to cope with this crisis and those who have limited access to government assistance have used up their savings.  
The campaign was active from 30 October- 31 January 2021 and raised $91,9800 USD, smashing the original target of $64,800USD. With funds generated from this crowdfunding campaign, 200 registered tourist boat drivers and taxi drivers (175 male, 25 female) are identified as direct beneficiaries. These small tourist boat drivers and taxi drivers  received `cash for work` by collecting marine debris floating in the ocean and cleaning the beaches. Households were able to use the temporary basic income for food and basic utilities while marine biodiversity resources of Koh Tao Island also benefited through collection of marine debris.
One key factor to the huge success of the campaign was the meaningful partnerships created and creation of community to support the campaign.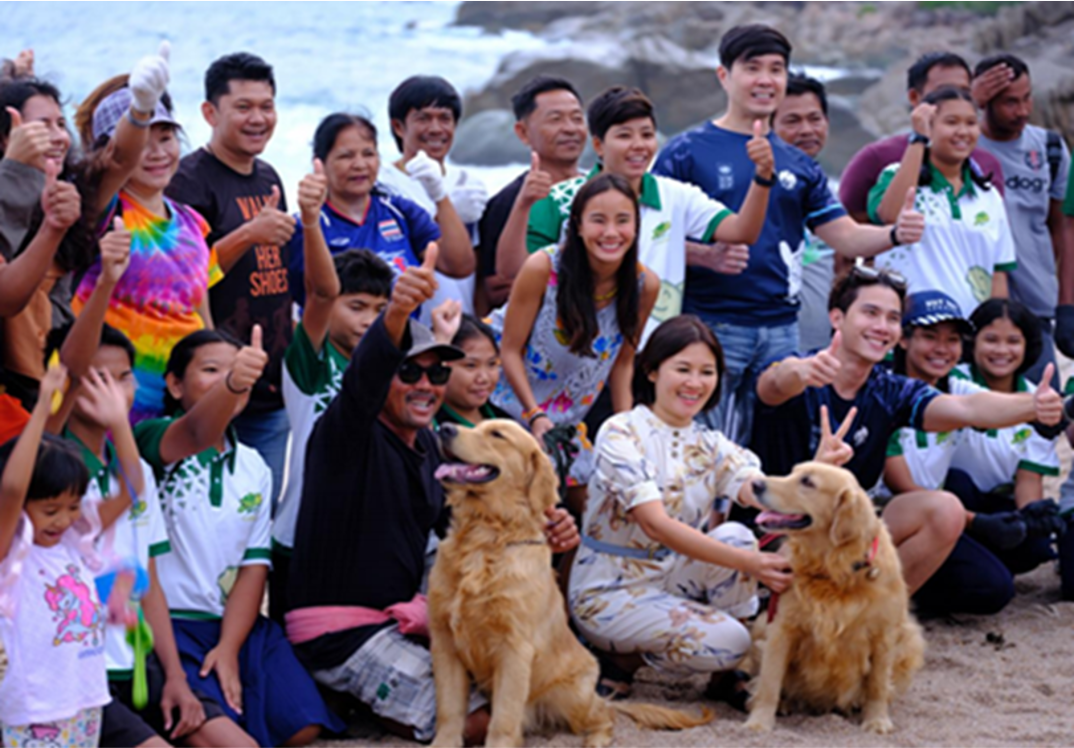 ​