UNDP through its Biodiversity Finance Initiative in the Philippines launched #SuwagoSuko (#StrikeorSurrender) #TogetherforTamaraws, a crowdfunding campaign to secure the allowances and food packages for the Mangyan rangers and wardens who are protecting the tamaraws and its home.
The campaign was active from July-December 2020 and raised over $32,000 USD, smashing the original target of $22,980USD. The funds raised will provide field allowances for the 33 furloughed frontliners for 6 months as well as patrol assistance in the form of food packs for the regular patrolling of all 59 tamaraw frontliners. This will not only help the families of the frontliners affected by the impacts of the COVID-19 pandemic, but also help ensure the unique species of tamaraw are protected.
Tamaraws are a type of wild dwarf buffalo living only on the island of Mindoro in the Philippines. There used to be thousands of this rare animal roaming and grazing the entire island of Mindoro and on other islands. Now, they are confined to the highlands due to rampant illegal poaching, habitat degradation, and changing land use. At present, only 480 of this unique species are left within the Mount Iglit Baco National Park. Captive breeding was tried to revive the population, but only resulted in a single offspring. Thus, survival of the tamaraw is highly dependent on the wild population. This survival recently became more threatened due to the COVID-19 pandemic that resulted to closure of parks and curtailment of tourist activities.
32 out of 35 wardens and 1 ranger, the tamaraw frontliners who function as tourist guides and patrollers, had lost their jobs, and the endangered tamaraws were at risk of losing their protectors.
One key factor to the huge success of the campaign was the meaningful partnerships created and the creation of The Tamaraw Society. It was a group of organizations and mostly young individuals who committed to raise at least 400USD each as their contribution to the campaign by doing their own fundraising activities such as selling preloved items, online raffle of film cameras, auction of original print and digital artworks, selling merchandise items such as tote bags and shirts, and food, among others. In total they raised around $8,000 USD.
The campaign has shown the power of working together to protect nature and livelihoods.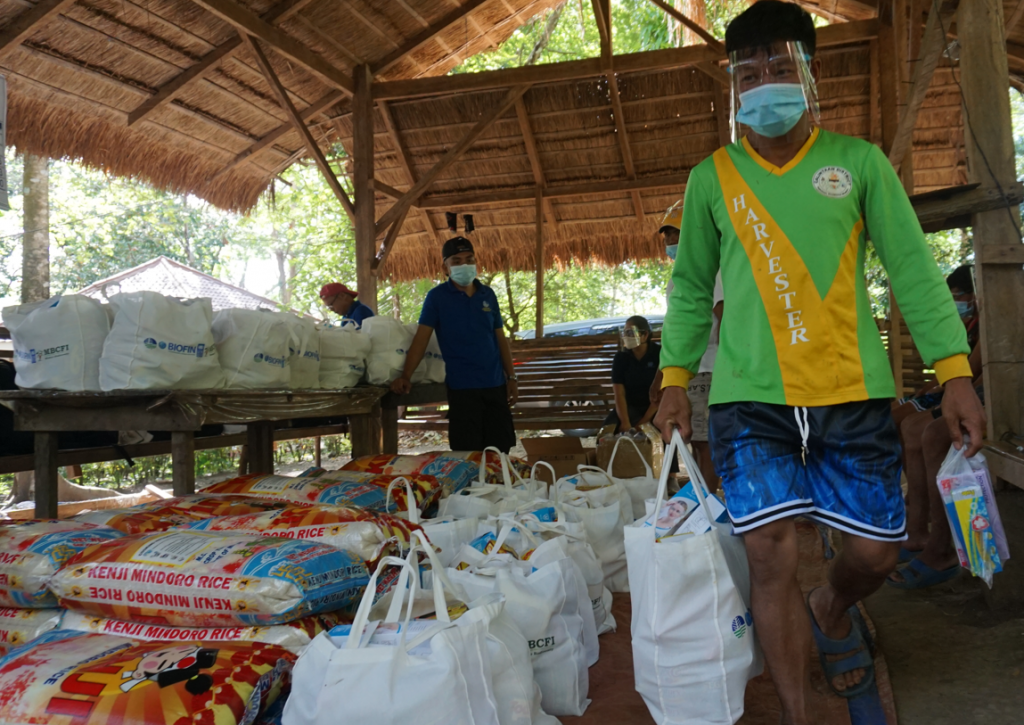 ​