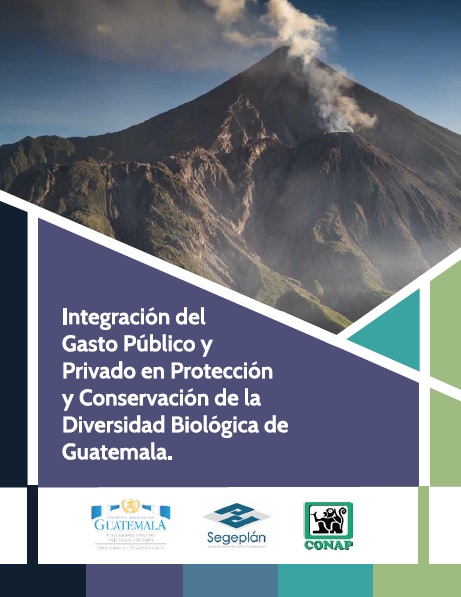 Government expenditure in biodiversity included: Forestry incentives (PINFOR, PINPEP), expenditures used for Natural Parks maintenance by The Ministry of Culture and Sports -MICUDE-. This estimating also includes Central and local government expenditure.
Private expenditure was estimated according to three leading implementing sectors: a) Productive Sector (agriculture, extractive, industrial and service companies); b) International Cooperation and c) NGOs and Universities.  
National expenditure in Biodiversity-related actions during 2010-2014, was $42,456,410 from which 67% was spent by Government sector ($ 28,445,794) and 33% by Private entities ($14,010,615). It is important to mention that the Total Expenditure on Biodiversity, in relation to GDP, remains on average in 0.14% over the years 2010-2014.