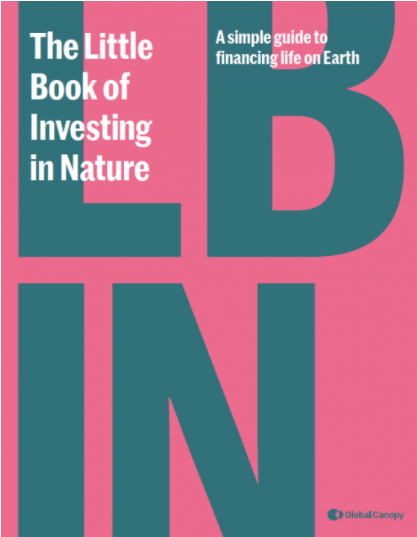 Topic:
Policy and Institutional Review (PIR)
Expenditure Review (BER)
Needs Assessment (FNA)
Finance Plan (BFP)
Finance Solutions
The Little Book of Investing in Nature provides an essential overview of the area of biodiversity finance at a time when governments and international negotiators are urgently seeking pragmatic solutions for the twin crises of climate change and the loss of nature.
Financing the protection for our natural world is a challenge that governments around the world have struggled to meet. Current estimates suggest there is a global shortfall of USD 824 billion. But The Little Book of Investing in Nature provides a simple guide for policy makers and investors as to how this shortfall can be overcome.
The Little Book identifies clear steps towards generating, delivering and realigning this finance for biodiversity, as well as highlighting the need to avoid investments in activities that damage the natural resources we depend on. It features more than 40 mechanisms and 25 case studies illustrating how governments, banks and NGOs – and sometimes combinations of all three – are driving transformation, reflecting the recent growth in the technical expertise and energy that is being directed towards efforts to value nature appropriately and pay for its conservation.
Ultimately, The Little Book makes a convincing case that resetting the global economy in such a way as to protect life on Earth is not only possible but critical.
Vous pouvez télécharger la version française ici. 
Puedes descargar la versión en español aqui. 
Anda dapat mengunduh versi Bahasa di sini.