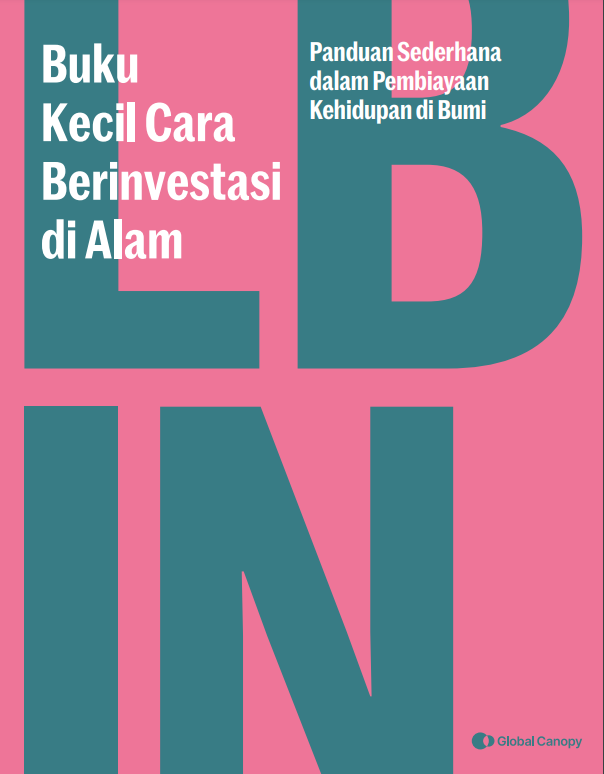 Topic:
Policy and Institutional Review (PIR)
Expenditure Review (BER)
Needs Assessment (FNA)
Finance Plan (BFP)
Finance Solutions
The Little Book of Investing in Nature memberikan gambaran penting tentang bidang keuangan keanekaragaman hayati pada saat pemerintah dan negosiator internasional sedang mencari solusi pragmatis untuk krisis kembar perubahan iklim dan hilangnya alam.
Membiayai perlindungan untuk alam kita adalah tantangan yang harus dihadapi oleh pemerintah di seluruh dunia. Perkiraan saat ini menunjukkan ada kekurangan global sebesar USD 824 miliar. Tetapi The Little Book of Investing in Nature memberikan panduan sederhana bagi para pembuat kebijakan dan investor tentang bagaimana kekurangan ini dapat diatasi.
Buku Kecil mengidentifikasi langkah-langkah yang jelas untuk menghasilkan, memberikan, dan menyelaraskan kembali pendanaan ini untuk keanekaragaman hayati, serta menyoroti kebutuhan untuk menghindari investasi dalam kegiatan yang merusak sumber daya alam tempat kita bergantung. Ini menampilkan lebih dari 40 mekanisme dan 25 studi kasus yang menggambarkan bagaimana pemerintah, bank dan LSM – dan terkadang kombinasi ketiganya – mendorong transformasi, yang mencerminkan pertumbuhan terkini dalam keahlian teknis dan energi yang diarahkan pada upaya untuk menghargai alam secara tepat dan membayar konservasinya.
Pada akhirnya, The Little Book membuat kasus yang meyakinkan bahwa mengatur ulang ekonomi global sedemikian rupa untuk melindungi kehidupan di Bumi tidak hanya mungkin tetapi juga kritis.