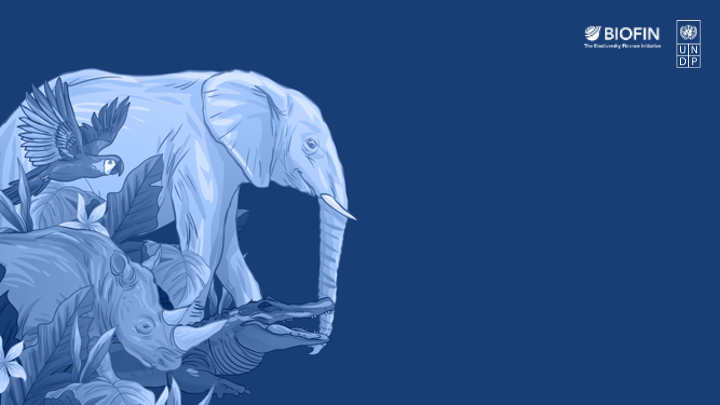 The Biodiversity Finance Initiative today looked back at its results since its inception 10 years ago with high-level delegates and partners from across the world. Delegates included Ministers from Botswana, Germany, Belize and Kazakhstan, the Norwegian Special Envoy on Climate and Environment, and the Director General of DG Environment, European Commission. It was also announced that the Government of Norway pledged an additional US$ 4 million for 2023. 
 
Steffi Lemke (pictured below), Federal Minister for the Environment, Nature Conservation, Nuclear Safety, and Consumer Protection, Germany (pictured below), gave an opening statement highlighting the success of BIOFIN. "BIOFIN is one of our lighthouse initiatives. Its success is undeniable."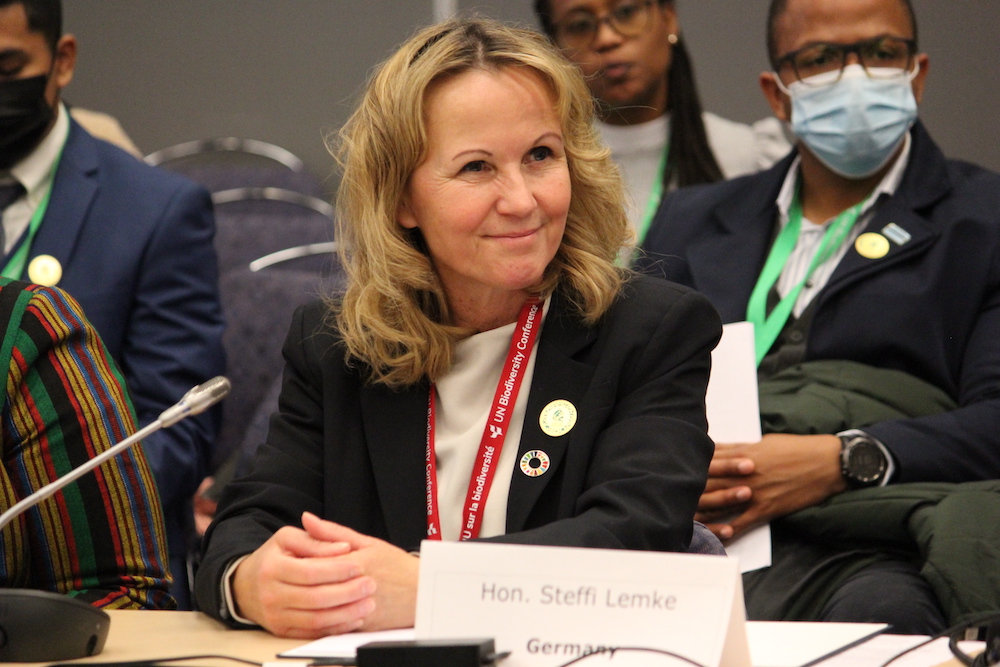 She highlighted BIOFIN's unique approach which is helping close the biodiversity funding gap. "BIOFIN is an internationally recognized approach developed to allow countries to analyse the finance gap, identify solutions, and then go on to implementing biodiversity finance plans." 
 
A roundtable discussion followed, opening with the news that Norway was committing to US$ 4 million for 2023, with a possibility to provide a similar contribution in 2024 and 2025. Hans Brattskar, Ambassador, Special envoy of Climate and Environment, Ministry of Climate and Environment, Norway (pictured below), congratulated BIOFIN on its progress and went on to highlight initiatives globally with which Norway is partnering, such as the LEAF Initiative with 20 international companies in five countries.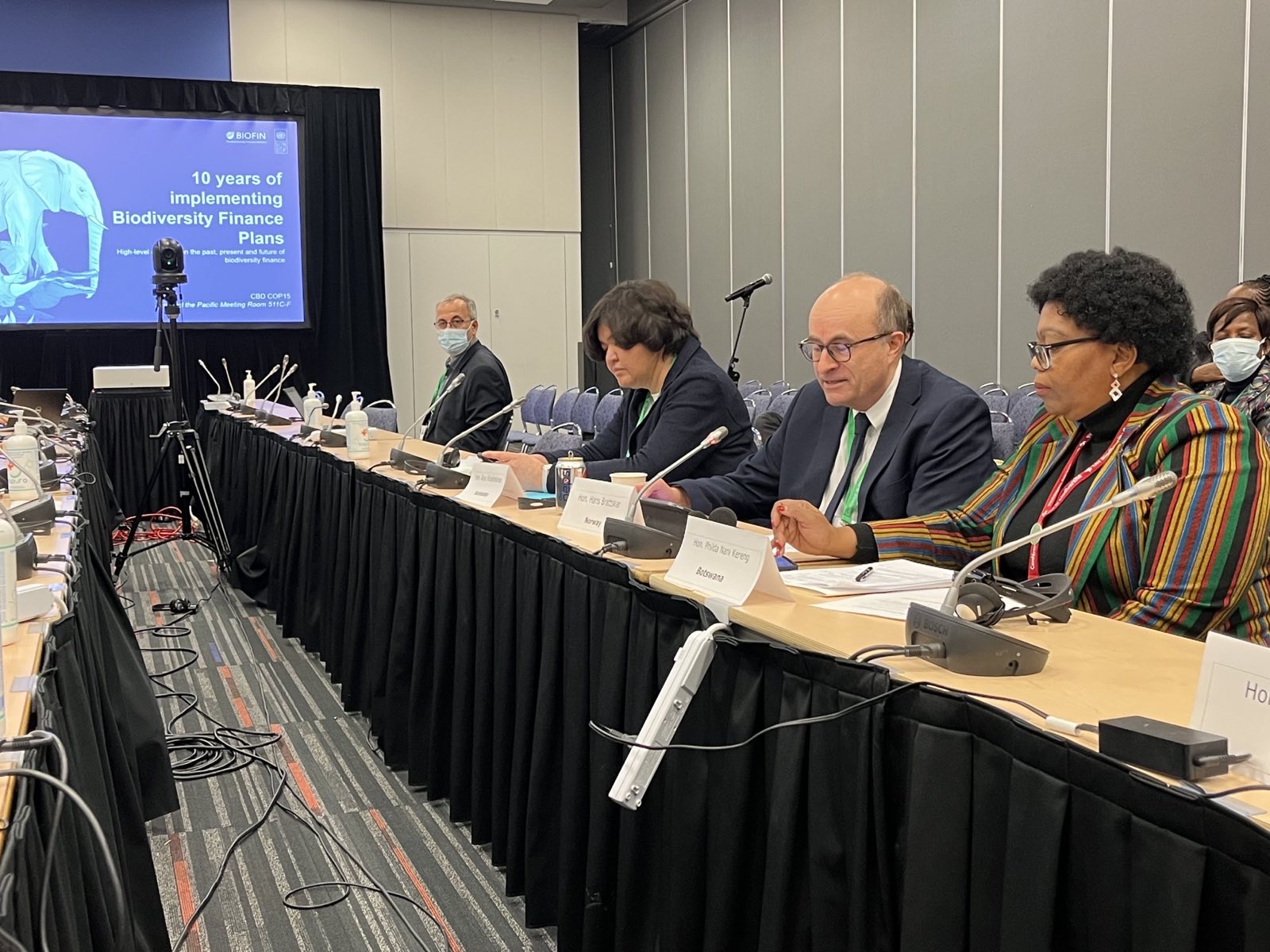 The audience then went on to hear from Ministers from BIOFIN countries which are delivering finance solutions. 
 
Hon. Philda Nani Kereng, Minister of Environment, Natural Resources Conservation & Tourism, Botswana (pictured below), described how they wanted to build the economy around biodiversity, and that building synergies was key. "Botswana has the largest population of the African elephant and other significant species, our biodiversity is our key product of our tourism; that is why I am also the minister in both – to create synergies."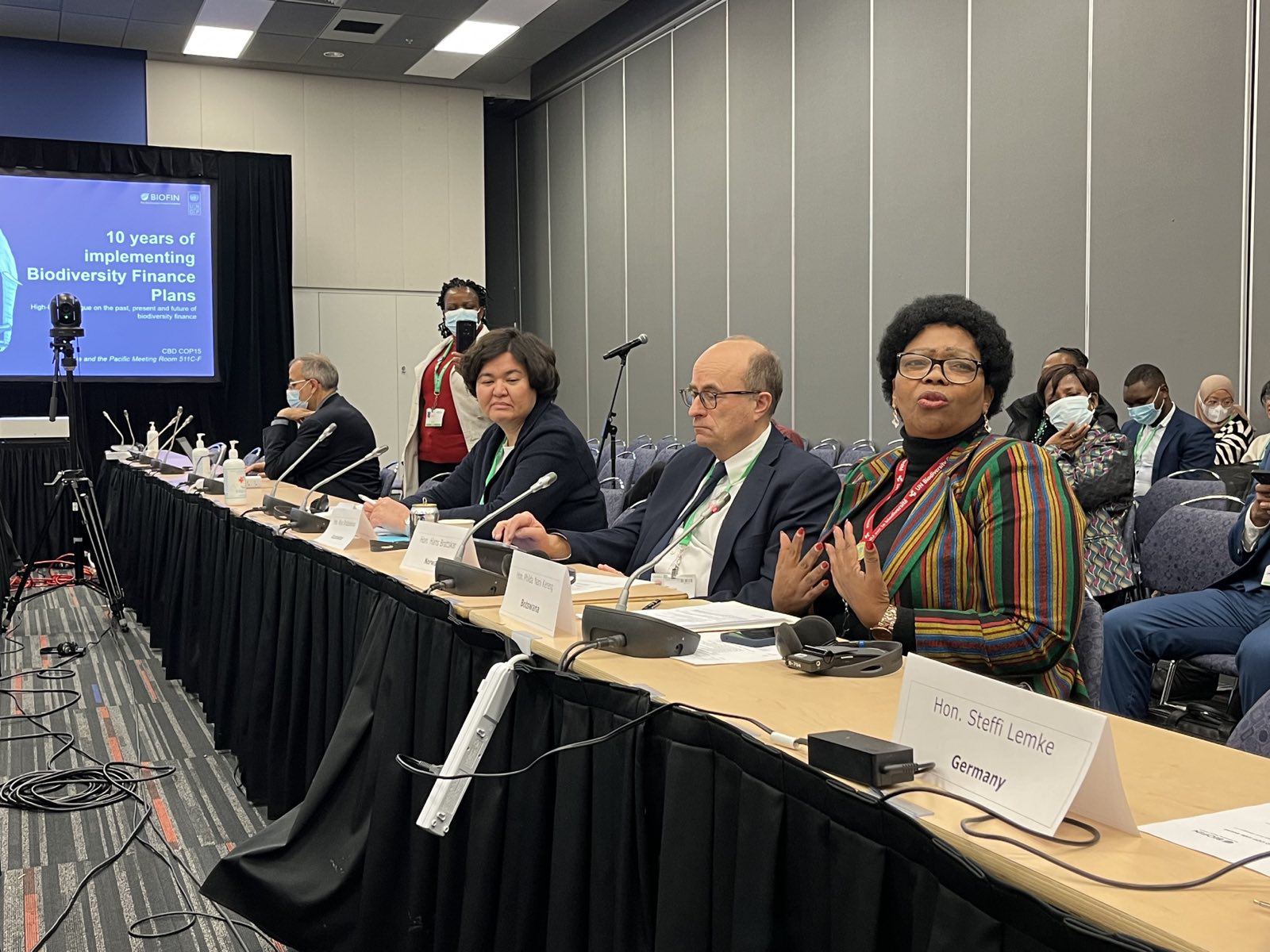 Minister Kareng then went on to highlight the Government's fruitful partnership with BIOFIN. "BIOFIN helped us to find strategy, identify gaps and to develop the biodiversity plan; with interesting solutions with checking the park fees." A recent update of the protected area fees supported by BIOFIN will significantly increase available revenue for the country.
 
UNDP-BIOFIN's work with the Government of Botswana was captured in the new 'Investing in the Planetary Safety Net: Biodiversity Finance Stories from the Field'. It includes 11 stories authored by partners of BIOFIN describing how they are delivering biodiversity finance solutions all around the world. 
 
Dr. Kenrick Williams, Chief Executive Officer of the Ministry of Sustainable Development, Climate Change, and Disaster Risk Management, alongside Hon. Orlando Habet, Minister of Sustainable Development, Belize, also outlined how BIOFIN helped reshape the country's work on biodiversity. 
 
"With BIOFIN, we thought what was important was the institutional architecture," said Mr. Williams. "This resulted in the National Biodiversity Office – established in 2020. Through this, we were able to role out many unique biodiversity finance solutions, for instance co-management agreements in protected areas with NGOs and other partners to help protect and track nature."
 
Hon. Aliya Shalabekova, Vice-Minister of Ecology, Geology and Natural Resources, Kazakhstan then took her moment to highlight the many initiatives the Government of Kazakhstan has undertaken since working with UNDP-BIOFIN. These includes a new environment law on offset, ecotourism certificates, and forestry programmes supported by the private sector. "BIOFIN is a solution to environmental issues," said the Minister.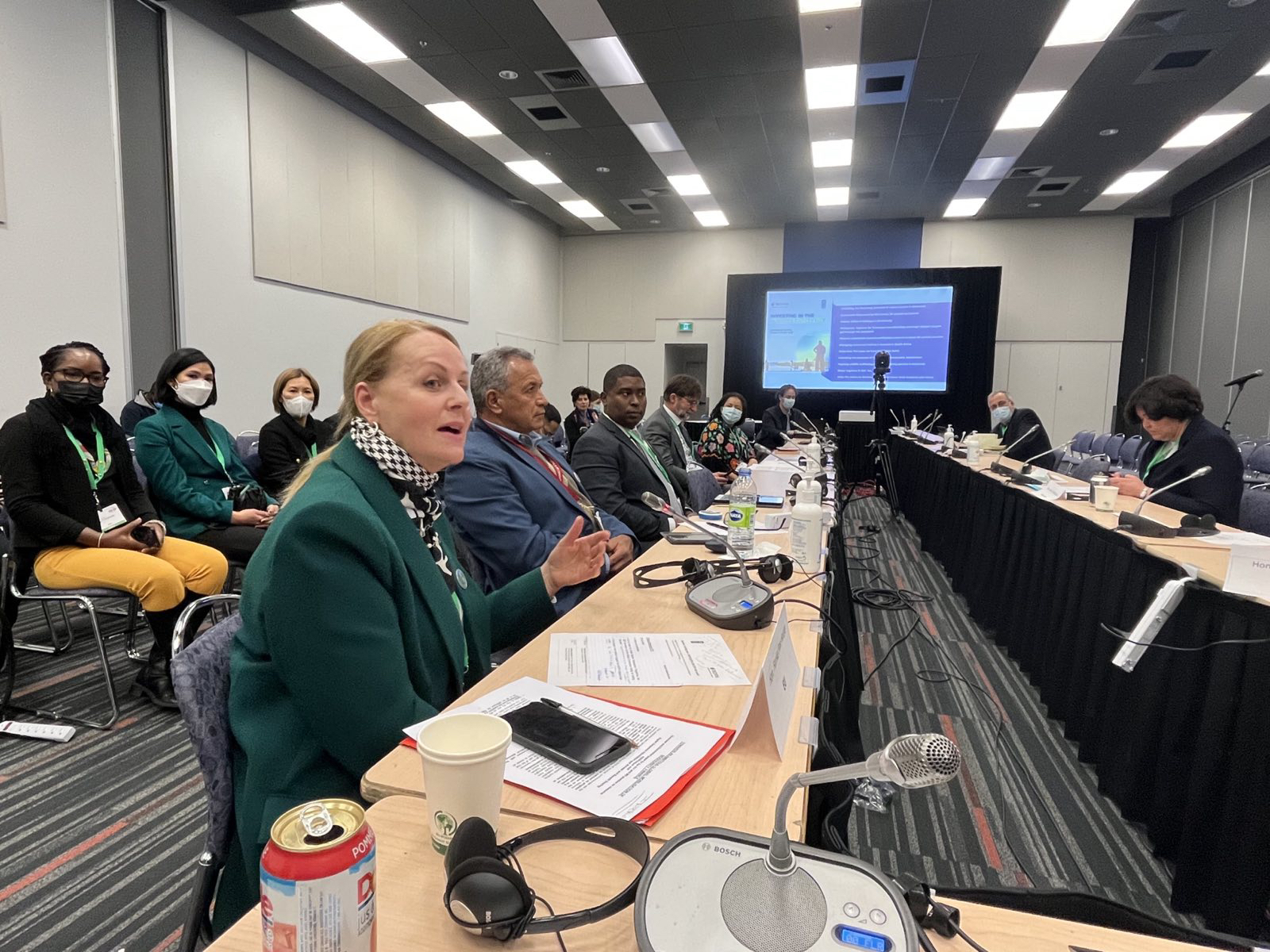 The event was closed by Florika Fink-Hooijer, Director General of DG Environment, EU Commission (pictured above). "Here we can get inspiration because it delivers on the ground, as we heard from countries here" said Fink-Hooijer. "This shows you can bring change, preserve nature, and create jobs and protect livelihoods. Closing the gap isn't just about writing cheques, it's about how we access it and how different communities can benefit from it."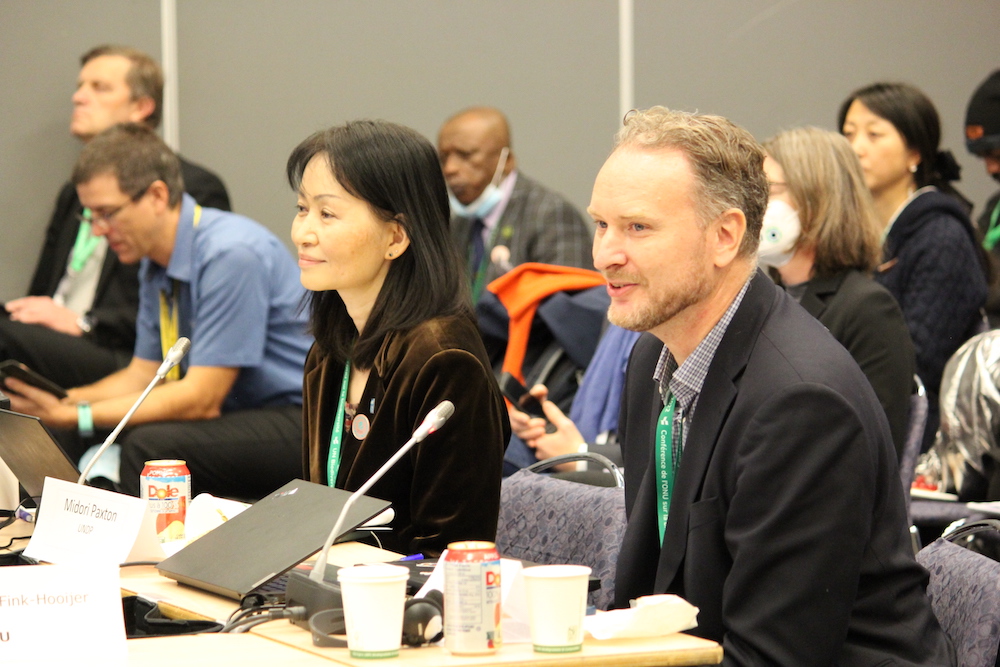 Midori Paxton, Head of Ecosystems and Biodiversity, UNDP, and Onno van den Heuvel, Global Manager, UNDP-BIOFIN
Annemarie Van der Avort, Deputy Director, Environment and Climate, Foreign Trade and Development Cooperation, Belgium, also touched upon the ways in which both the Belgian Federal Government and the Government of Flanders have been supporting BIOFIN and similar initiatives globally to mobilise resources at domestic level for biodiversity and climate. Ms. Van der Avort also highlighted the important links biodiversity finance has with supporting capacity building in countries, such as with scientific institutions, which is one of the priorities for the Federal Government of Belgian and why BIOFIN has a strong role to play at local levels. 
Watch the event: