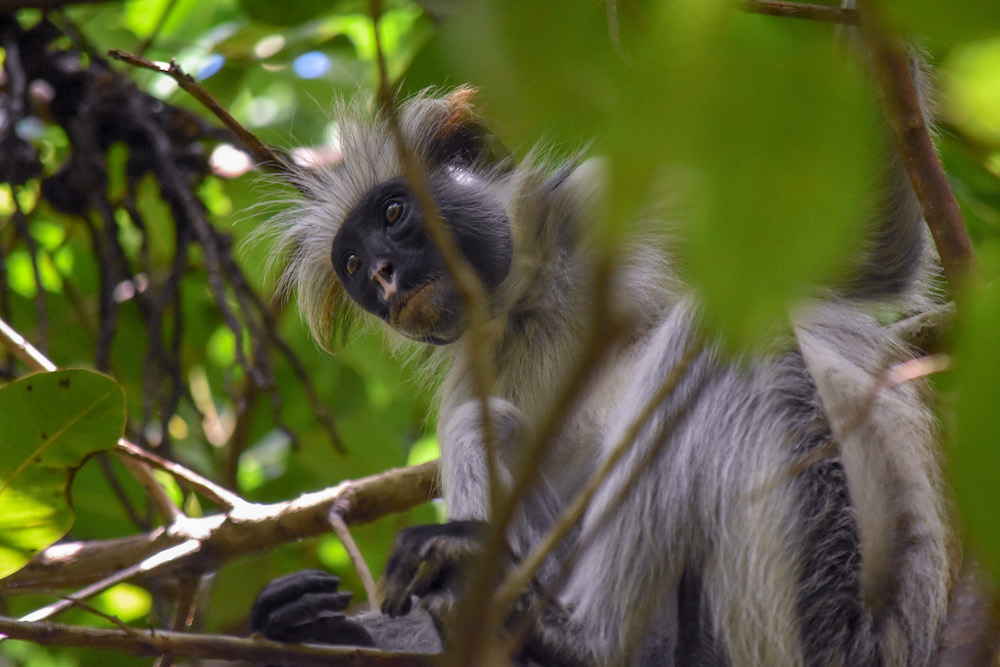 Biodiversity finance experts from across Africa and beyond came together in Zanzibar, Tanzania last week at the BIOFIN 8th African Regional Dialogue to share experiences and build their knowledge about biodiversity finance solutions. Around 50 experts from 12 participating African countries and BIOFIN's global team explored ways tailored investments and incentives in biodiversity not only protect nature but also create jobs, reduce pandemics, and combat climate change.  

"This event is a fantastic opportunity to once again highlight the many ways in which African countries are leading the world in delivering biodiversity finance solutions," said Onno van den Heuvel at the opening ceremony.

"Biodiversity, especially in the oceans, is the backbone of the Zanzibar economy. We should be proud that here in Zanzibar that we are proceeding well with implementing the BIOFIN programme and now we are going to the second phase," said Minister of State and First Vice Presidents Office MRS Harusi Said Suleiman.



The 3-day dialogue focused on a variety of hot topics across the world. The blue economy – a subject of critical importance to islands like Zanzibar – was discussed, with a focus on how a potential 'blue fund' could be established. Discussions led by Thomas Sberna of IUCN and Dr Aboud Jumbe, Principal Secretary at Ministry of Blue Economy and Fisheries, Zanzibar, explored how countries whose currency is their oceans can tap into their natural resource to support economies whilst also protecting and restoring natural habits eroded by climate and environmental loss. Mr Chimwemwe Kaunda, Economist at the Ministry of Transport and Public Infrastructure of Malawi, also shared insights into how Lake Malawi is being managed.

Nature-related financial disclosures was another subject participants keenly explored. UNDP's Senior Nature Economist Maxime Vergeichik presented ways in which better information will allow financial institutions and companies to incorporate nature-related risks and opportunities into their strategic planning, risk management and asset allocation decisions. This was in the run-up to an upcoming UNDP-BIOFIN report on nature-related financial disclosures.

Another hot topic is that of repurposing harmful subsidies. BIOFIN experts from South Africa and Botswana offered insights into how subsidies can have positive or negative impacts on biodiversity depending on how they are designed and implemented. Experts then discussed ways subsidies could potentially be realigned to work for, rather than against, nature.

A session on 'borrowing for biodiversity' included participants from BIOFIN Indonesia on how the Green Sukuk, a type of Islamic bond, is supporting conservation, and from BIOFIN Zambia on how a process to introduce green bonds is unfolding. An expert from BIOFIN Madagascar explained how debt for nature swaps worked for nature in the country – the first to do debt-for-nature swaps in Africa in 1989.

Other discussions centered on emerging concepts about results-based budgeting for biodiversity, led by Mrs Andriambalohery Zo, Director of the Sustainable Finance Facility in Madagascar.

Participating African countries included Botswana, Egypt, Gabon, Madagascar, Malawi, Niger,  Mozambique, Rwanda, South Africa, Tanzania, Uganda, and Zambia.