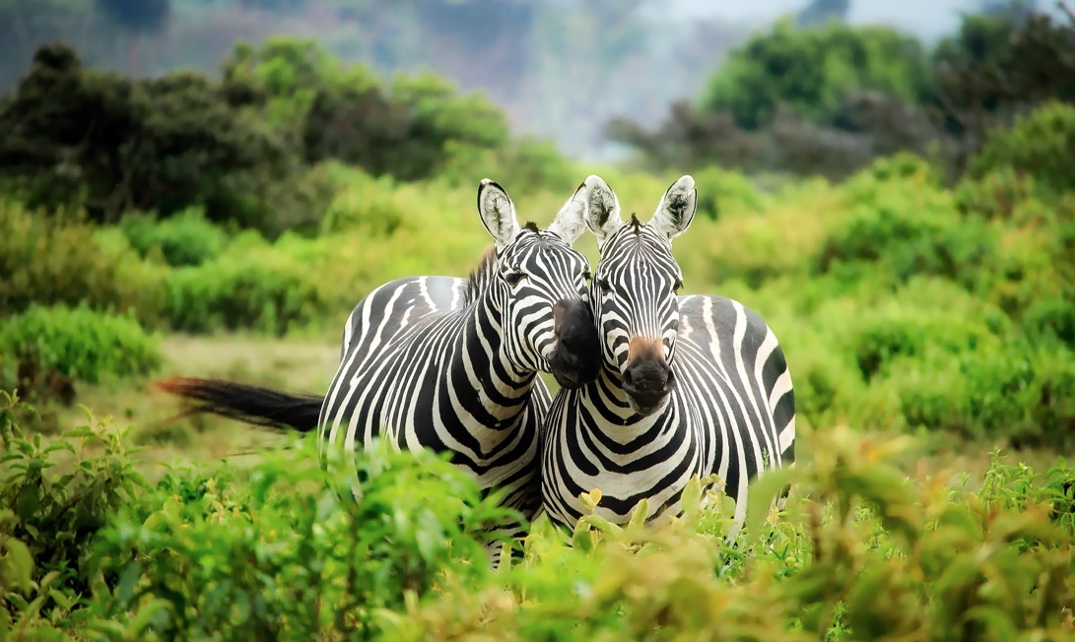 In a significant stride towards fostering green finance, BIOFIN Zambia is proud to announce its recent accomplishment in mainstreaming biodiversity in Zambia's financial sector. Working closely with the Green Finance Mainstreaming Working Group, composed of financial sector regulators and government ministries responsible for Finance and Environment, BIOFIN Zambia played a pivotal role in providing technical assistance to the Bank of Zambia to finalize and gazette its green loan guidelines. The green loans guidelines were gazetted under the Gazette Notice No. 1349 of 2023 and shall be cited as the "Banking and Financial Services (Green Loans) Guidelines, 2023.
The Bank of Zambia (BoZ) is the Central Bank of the Republic of Zambia and derives its functions and powers from the Bank of Zambia Act, no,43 of 1996 and the Banking and Financial Services Act, Chapter 387 of the Laws of Zambia. The Mission Statement of the Bank is to achieve and maintain price and financial system stability to foster sustainable economic development.
The guidelines naturally complement the existing green bond guidelines which were developed by Zambia's Securities and Exchange Commission (SEC) with technical support from BIOFIN Zambia. This achievement by the Bank of Zambia represent a crucial step towards supporting the growth of green finance in Zambia's financial landscape which is the fulcrum of BIOFIN Zambia's prioritised finance solutions. While green bonds have traditionally targeted larger-scale projects, green loans are poised to make green finance more accessible to a broader range of enterprises, particularly small and medium-sized enterprises (SMEs) with smaller ticket sizes.
A Win for Biodiversity Conservation
BIOFIN Zambia's involvement in this ground-breaking initiative ensured that biodiversity considerations were seamlessly integrated into the guidelines. The guidelines now explicitly provide for loans to be directed towards activities that promote amongst other things, biodiversity conservation and restoration. This is a monumental achievement for biodiversity financing in Zambia, where the preservation of the country's rich and diverse ecosystems is of utmost importance.
Incorporating biodiversity conservation into green financing aligns with Zambia's National Biodiversity Strategy and Action Plan (NBSAP-2) and provides a pathway for businesses, particularly SMEs, to contribute to the protection and restoration of Zambia's unique natural heritage. By enabling financing for activities that directly support biodiversity, the guidelines empower enterprises to participate in Zambia's green transformation. This achievement also contributes towards attainment of Target 15 and 19 of the Kunming-Montreal Global biodiversity framework.
The Next Steps
Having successfully contributed to the formulation and gazetting of the green loan guidelines, BIOFIN Zambia's focus now shifts to the next critical phase. The Bank of Zambia is preparing to roll out the implementation of these guidelines, marking the operationalization of green loans. This step involves supporting capacity building and raising awareness among financial institutions to ensure a smooth and effective transition towards green financing practices.
Part of this journey shall include building awareness about the new green loan guidelines and their potential impact on the financial sector in Zambia. BIOFIN Zambia, aims to support the Bank of Zambia's efforts to provide training and guidance to financial institutions on the integration of green loans into their portfolio. By empowering banks and financial institutions with the knowledge and tools needed to navigate green loans, the broader financial sector can begin to actively support sustainable and environmentally responsible projects.
In addition, it is important to note that the green loan guidelines harmonize seamlessly with another exciting project on the horizon for BIOFIN Zambia. The BIOFIN Zambia team is gearing up for the development of a green finance tagging and reporting mechanism for the financial sector in Zambia. This innovative mechanism will provide an opportunity for the implementation of the green loans guidelines to be tested and possibly refined during the pilot stage of the green finance tagging and reporting project.
BIOFIN Zambia, in conjunction with the Green Finance Mainstreaming Working Group will also seek to propose appropriate fiscal and non-fiscal incentives that could be used to stimulate uptake of green loans by SMEs as well as incentivise Banks towards growing their green loans portfolios.
What are Green Loans?
Green loans, similar to green bonds but with some distinct characteristics, are financial instruments that are specifically designated for funding projects with environmentally positive outcomes. These projects can encompass a wide range of initiatives, from renewable energy installations and energy-efficient upgrades to waste reduction and biodiversity conservation efforts.
What sets green loans apart is their accessibility and flexibility especially to small and medium-sized enterprises (SMEs). While green bonds are typically geared towards large-scale projects, green loans are particularly well-suited to smaller-scale endeavours, making them an excellent choice for SMEs looking to adopt eco-friendly practices. These loans offer businesses a tailored financial solution that supports their sustainability goals, aligning with global trends towards responsible and green finance.