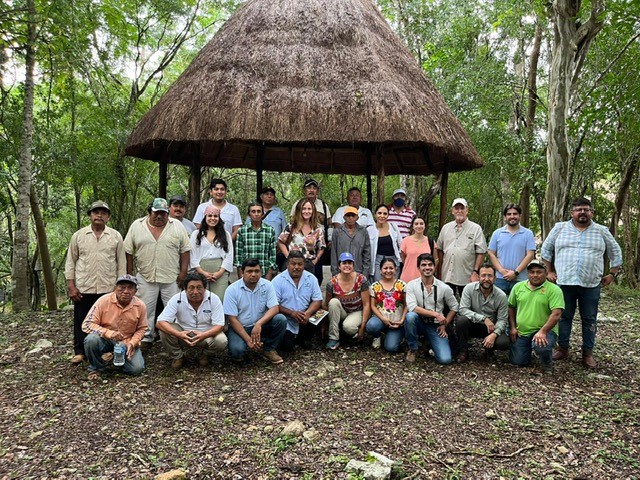 The Secretariat of Sustainable Development (SDS, for its acronym in Spanish) of the state of Yucatan, in collaboration with the United Nations Development Programme's (UNDP) Biodiversity Finance Initiative (BIOFIN) Mexico, UNDP's Climate and Forests Programme, the Voluntary Carbon Market Integrity Initiative (VCMI), and Climate Focus, organized a workshop on Voluntary Carbon Markets (VCM) and other financial mechanisms for biodiversity.
The workshop was held from September 12 to 15 in Yucatan with the aim of training and promoting dialogue and cooperation among 30 actors from government entities, the private sector, civil society, academia, as well as local communities, on the challenges and opportunities associated with the development of a strategy for the implementation of a VCM in Yucatan. In this regard, the World Resources Institute (WRI) supported BIOFIN in providing practical examples of successful carbon sequestration projects in Mexico and their operation in the context of the MVC.
During the workshop, BIOFIN presented the foundations and progress of its collaboration with the state of Yucatan in terms of ecosystem and biodiversity conservation. Currently, it collaborates with the SDS in the analysis of policies and programs for the conservation of biodiversity and the strengthening of subnational funds and trust funds to channel resources for biodiversity. In addition, it seeks to develop a financial mechanism that links climate change, biodiversity, and sustainable productive activities in order to create the conditions to facilitate and develop forest and blue carbon projects, in conjunction with the ejidos and the private sector.
Finally, within the context of the workshop, BIOFIN coordinated a visit to the Kaxil Kiuic Biocultural Reserve, with the aim of training 18 ejidatarios from the state of Yucatan in the implications and opportunities of the MVC within their productive activities, highlighting the role of this market as a financial mechanism for communities and ejidos that carry out ecosystem conservation tasks.