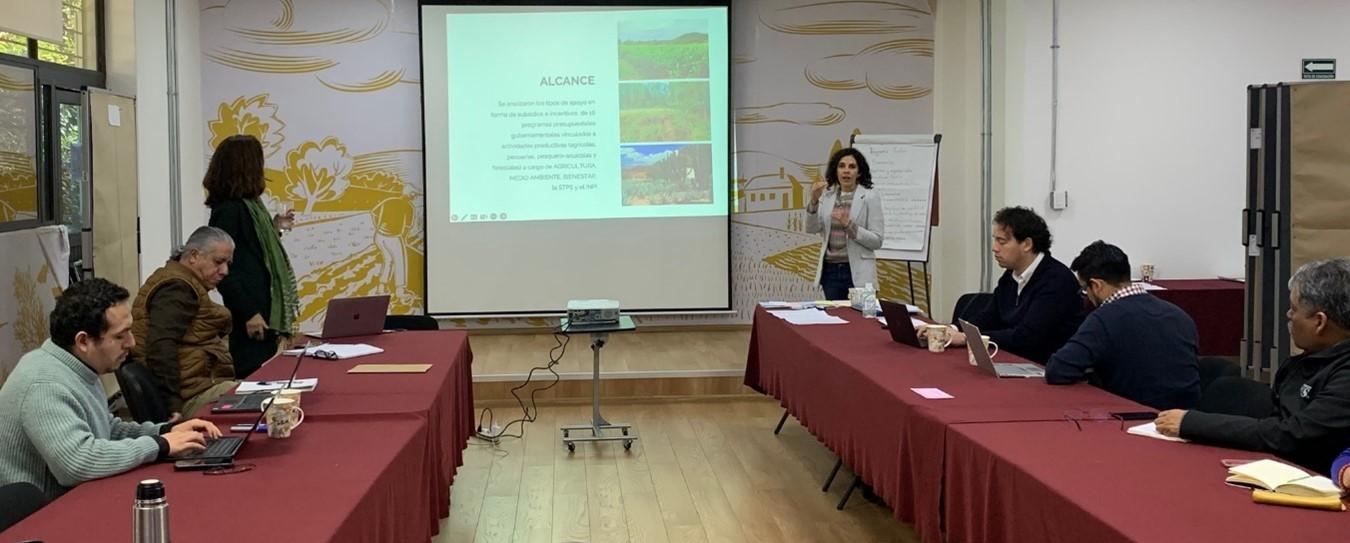 On January 11, BIOFN Mexico organized a workshop for officials of the Ministry of Agriculture and Rural Development (SADER, for its acronym in Spanish) to review an analysis on subsidies relevant to biodiversity that are linked to productive activities in the rural sector.
The results of this analysis will make it possible to consolidate an action plan for the potential reform of rural incentives with the objective of ensuring food security, while reducing the impacts on biodiversity. This is deeply linked to Mexico's commitment to the Convention on Biological Diversity and Goal 18 of the new Kunming-Montreal Global Biodiversity Framework .
The event was attended by the BIOFIN Mexico team, officials from different departments of SADER, the National Seed Inspection and Certification Service (SNICS, for its acronym in Spanish), the National Institute of Forestry, Agriculture and Livestock Research (INIFAP, for its acronym in Spanish), as well as the consulting team in charge of preparing the analysis and conducting the dynamics of the workshop.
Regarding the main findings, it was concluded that there are subsidies in which it is important to incorporate a positive-impact approach on biodiversity and a special emphasis was made on the relevance of working in a coordinated manner with the main actors of the rural and environmental sector to trigger dialogues and agreements that contribute to possible adaptations to the subsidies.
The foregoing, considering the productivity of the rural field, the achievement of food production objectives and the well-being of the country's producers. The full report will be published in this website in the upcoming weeks.