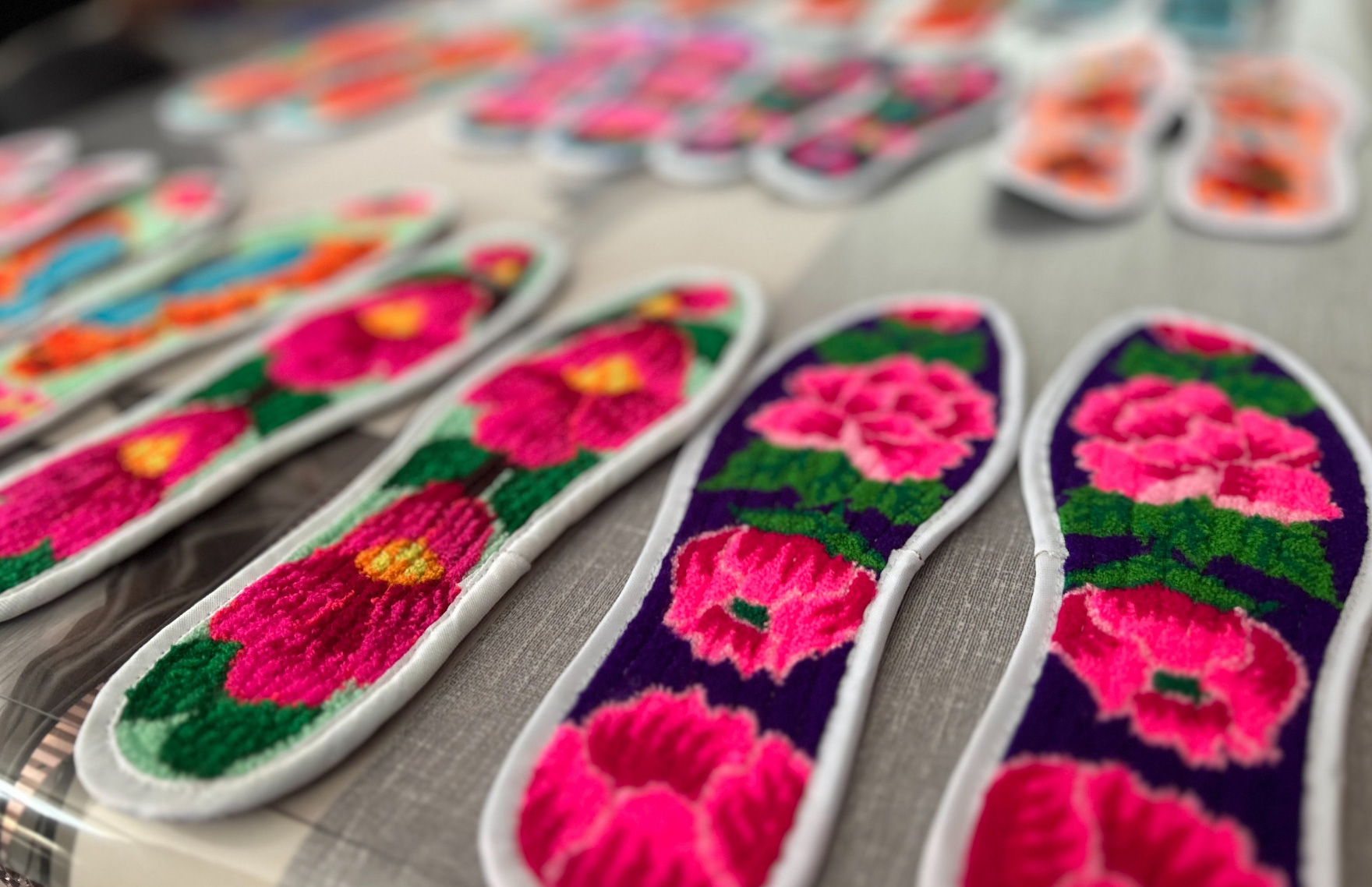 Wu Qiaoling lives in Menyuan County, in Qinghai Province, China. She's been embroidering since she was twenty years old.
As she embroiders her own projects, and when she teaches other women in her community the art of Qinghai embroidery, her guiding motto is: "Never worry; be confident in yourself."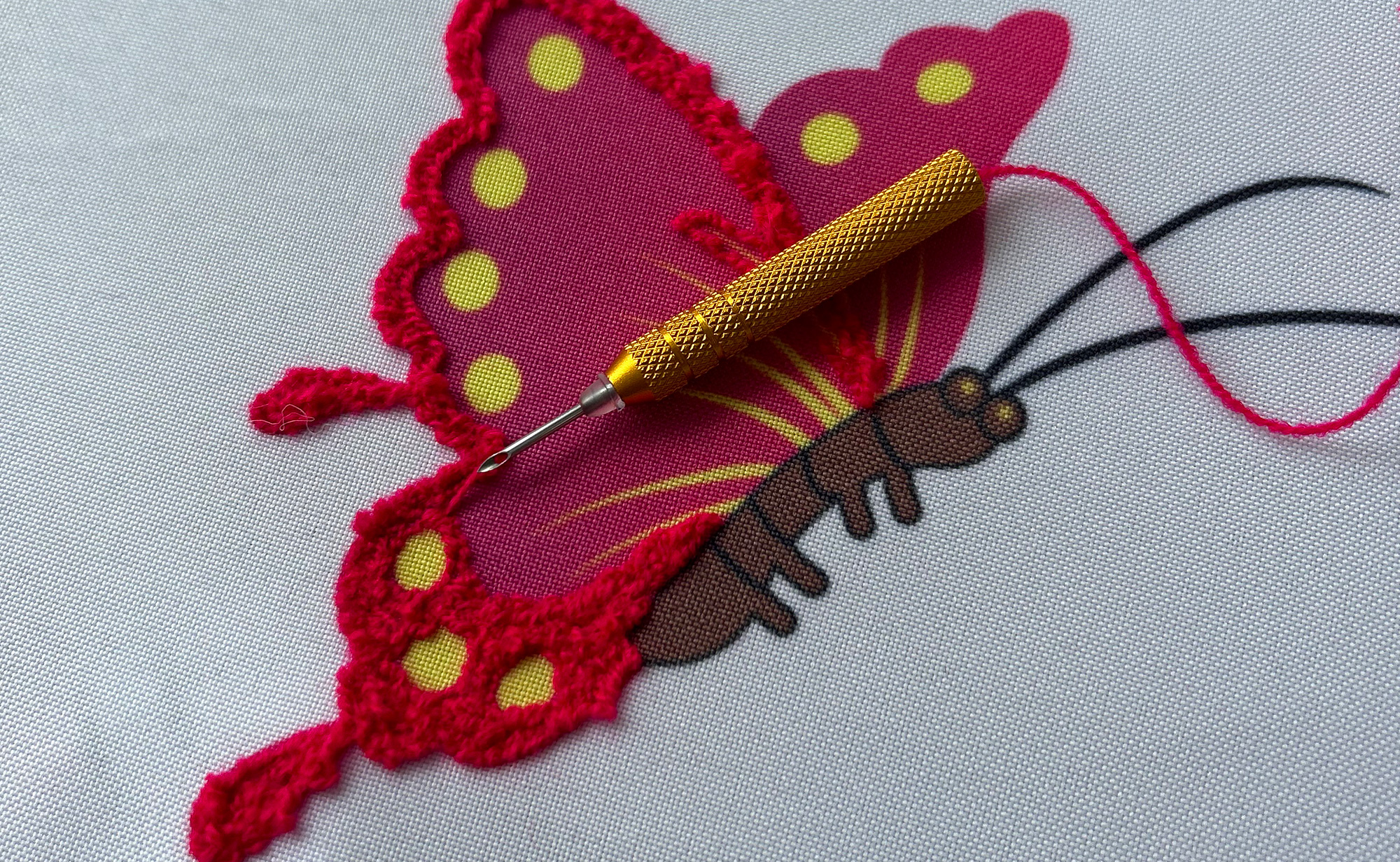 Photo: UNDP-GEF Qilian Mountains-Qinghai Lake Project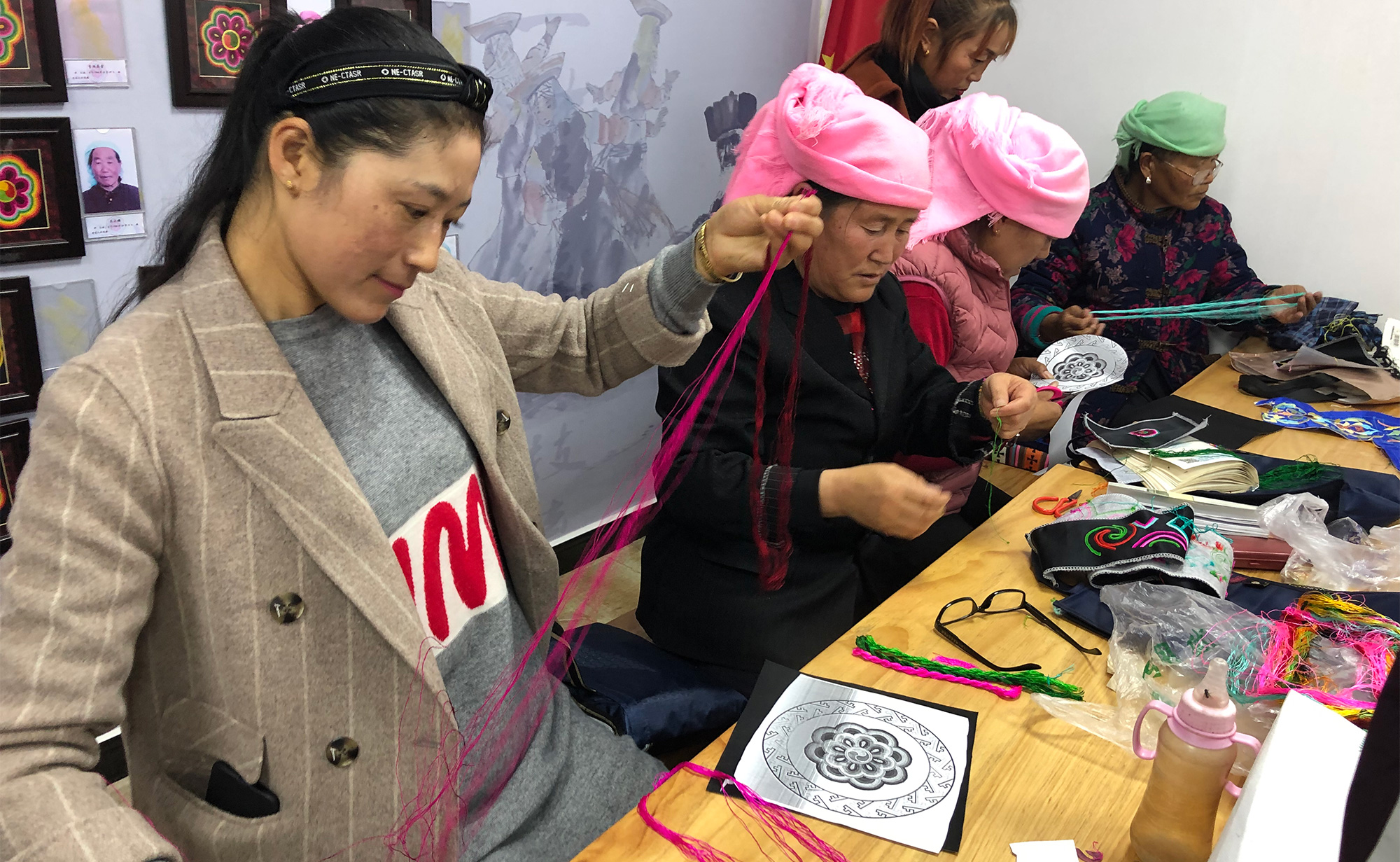 Photo: UNDP-GEF Qilian Mountains-Qinghai Lake Project
With her embroidery, Ms. Wu Qiaoling found that she could generate an income stream beyond her work as a shepherd. 
She was able to access support in this transformation through the UNDP-supported, GEF-financed project 'Strengthening the Protected Area System in the Qilian Mountains-Qinghai Lake Landscape'.
Her delight and self-assurance in the finely detailed embroidery work is infectious, and with this support she was able to - along with other female herders - start her own business.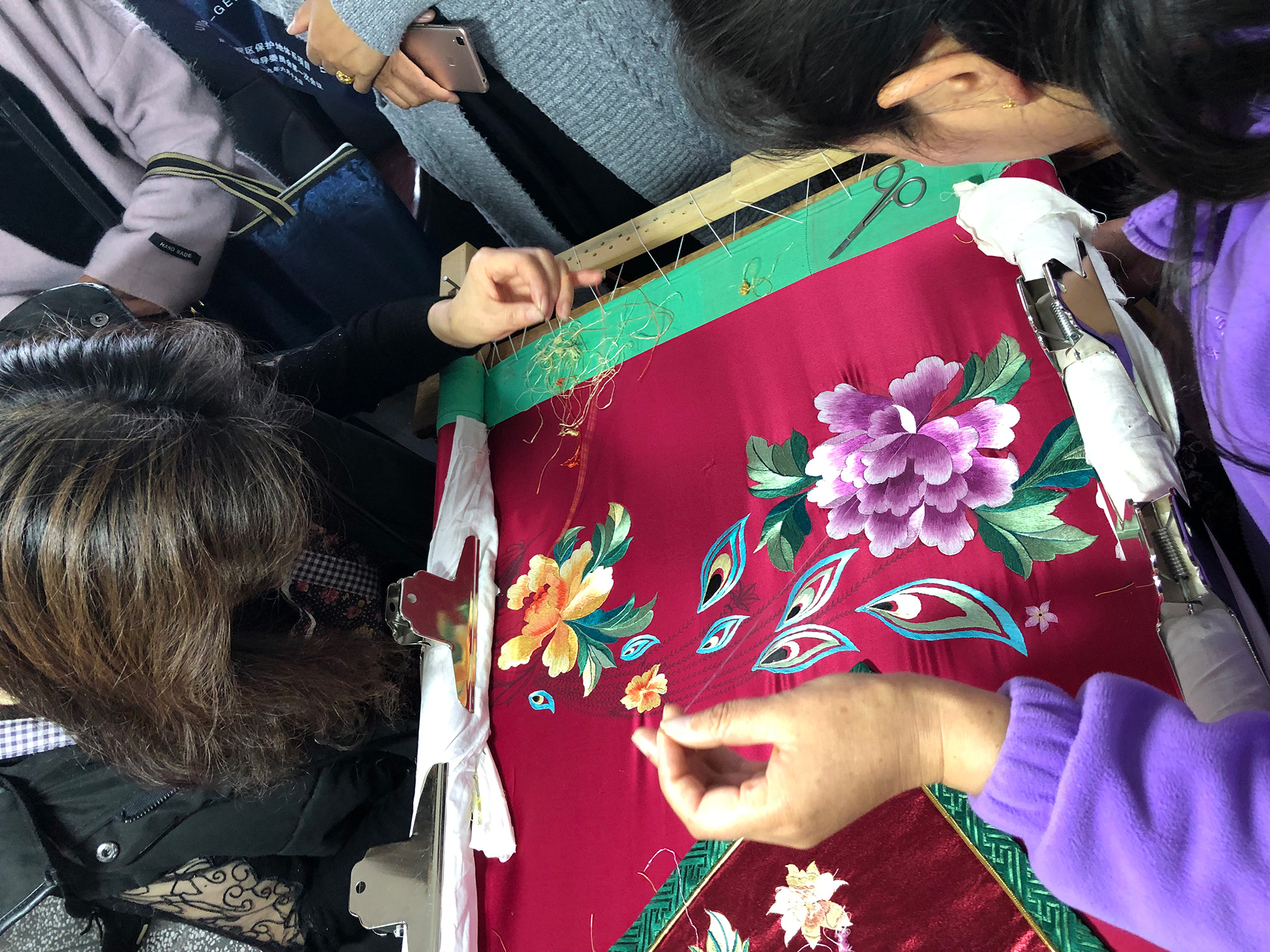 Photo: Ms. Wu Qiaoling is part of the Hui community, one of 56 ethnic groups of China. Photo: UNDP-GEF Qilian Mountains-Qinghai Lake Project
Traditionally, the social status of women in this community is low. While the men migrate to the cities to work, the women remain in the village, as they are the ones who have to take care of the family and do the housework.
These rural women are among the most vulnerable groups in society, with less access to resources, livelihood options and education. However, they are the ones who are responsible for preserving and transmitting Hui traditions. The most striking example is Hui embroidery, an exclusively female activity that has been passed down from mother to daughter for centuries. It is considered a symbol of women's intelligence and hard work, and the most skilled practitioners receive great respect and admiration.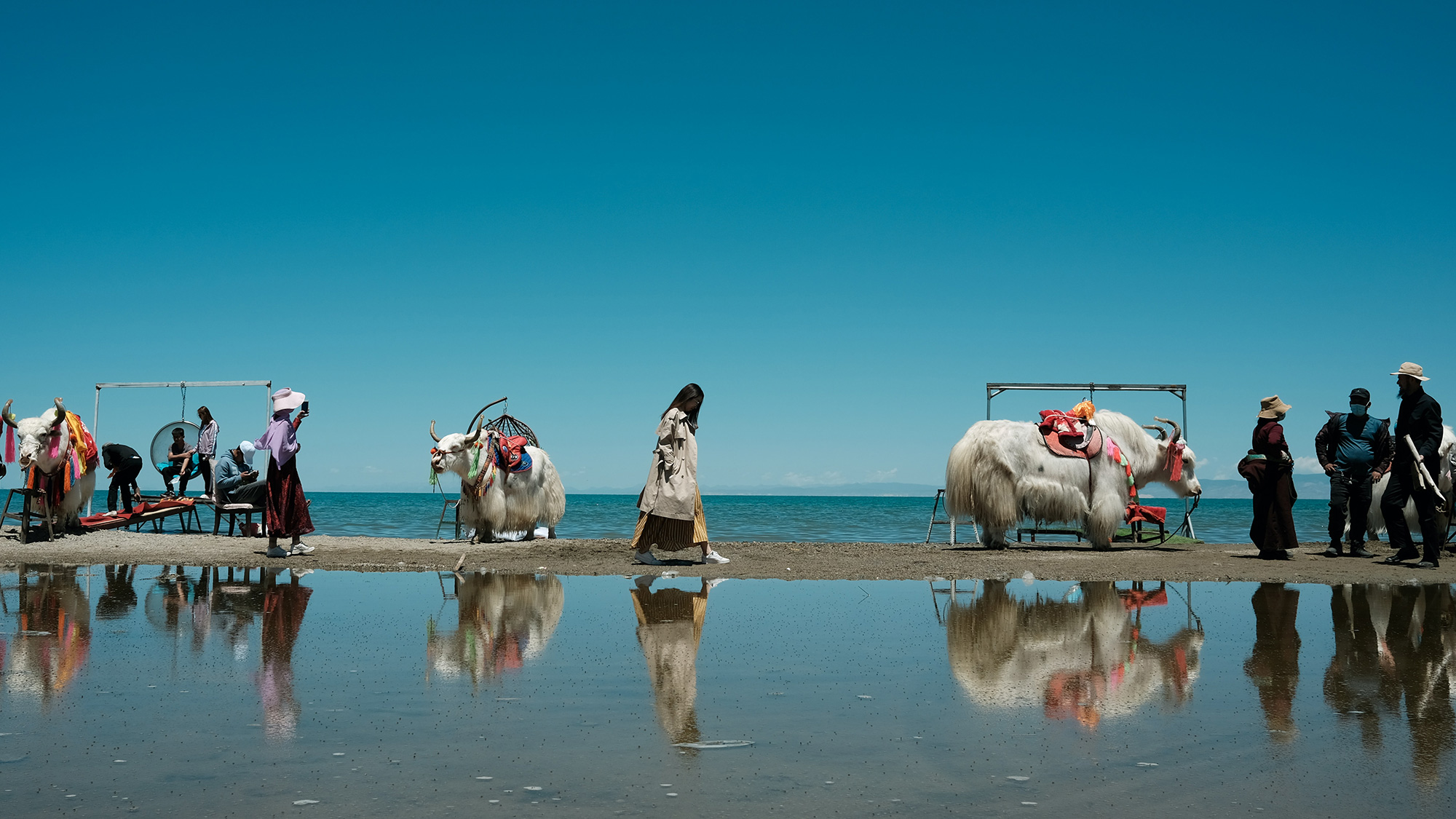 Photo: Qinghai Lake, China. Photo: Jason An/Unsplash
The project is working high on the Tibetan Plateau, in Qinghai Province, China, to strengthen the effectiveness of the region's protected area system to conserve globally important biodiversity. For the Qilian Mountains-Qinghai Lake Landscape, co-management and co-existence are the only ways to ensure the survival of the area's unique and magnificent species who inhabit the forbidding mountain ranges.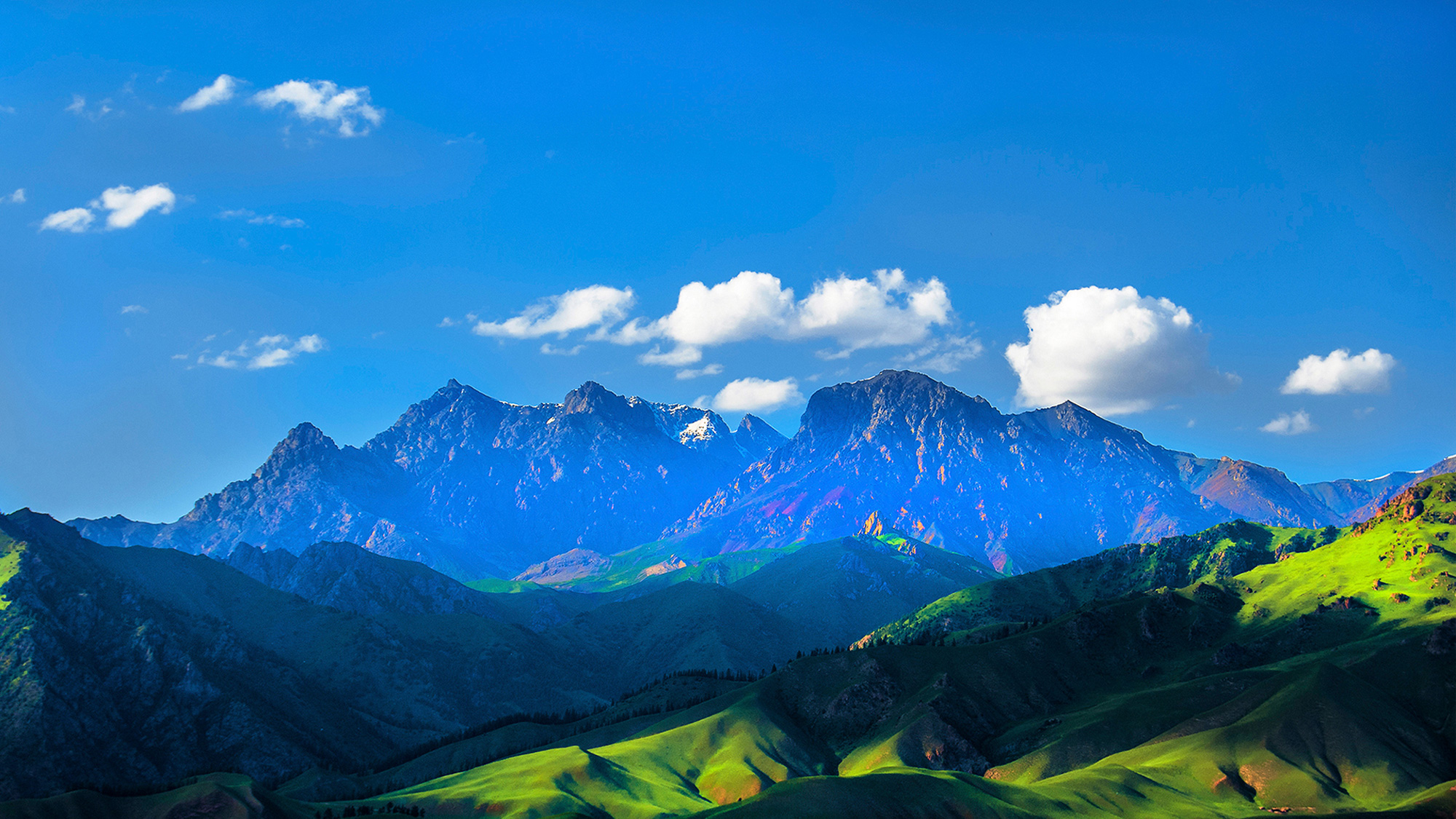 Photo: The Qilian Mountains serve as an important ecological security barrier and water conservation area in western China, with an important ecological status. Photo: UNDP China
In the northeast part of Qinghai Province where Ms Wu lives, UNDP is working with local communities, recognizing that in the remote alpine ecosystems that support rare species like snow leopards and Przewalski's gazelle, local herders can serve as the eyes and ears of species protection efforts.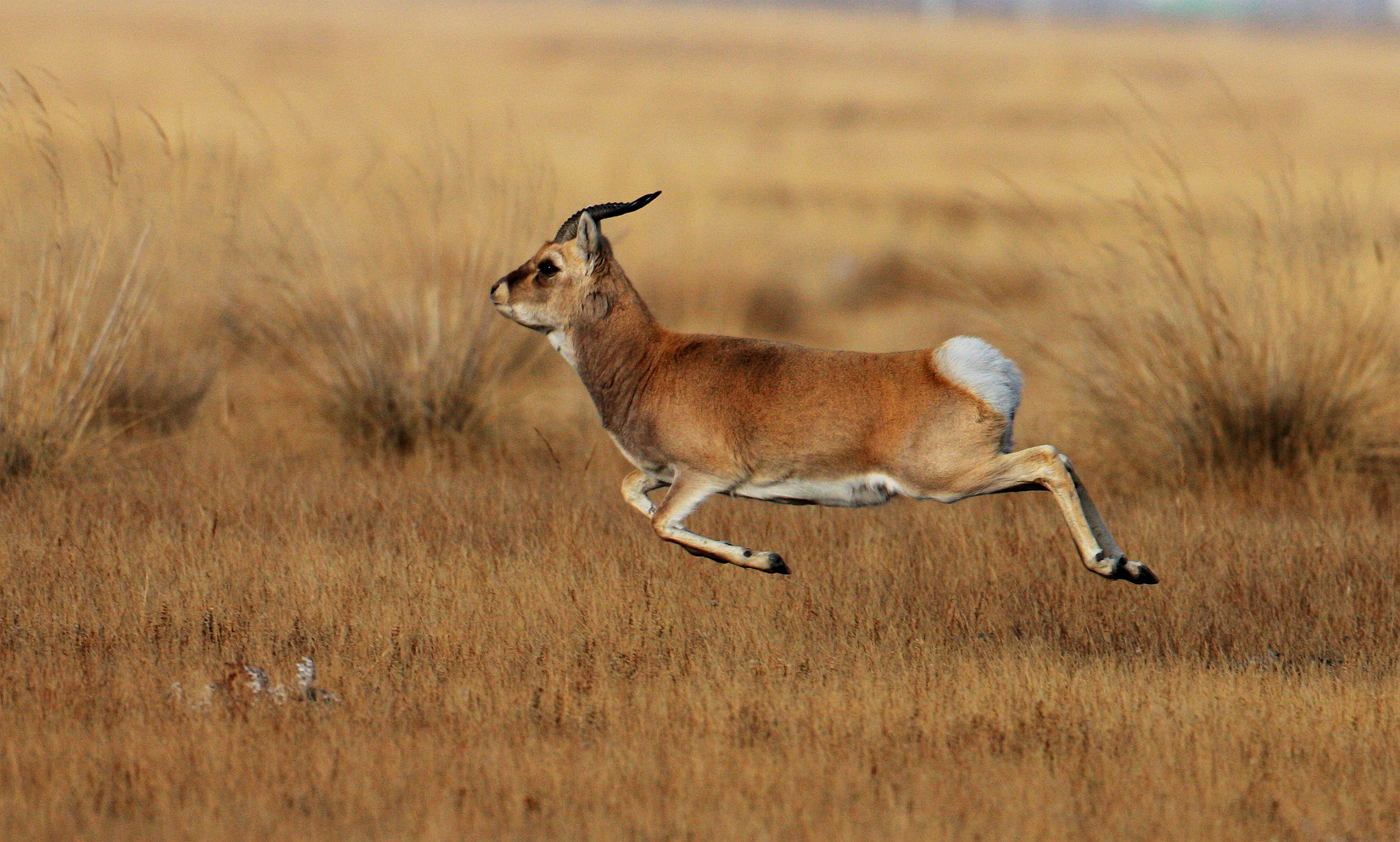 Photo: Przewalski's gazelle, Qilian Mountains. Photo: UNDP China
Green development
The project operates with the understanding that to protect significant biodiversity across the country, work to support local communities is a necessity. Despite China's tremendous resource endowments and conservation achievements, there can still be a tension between economic development and biodiversity conservation.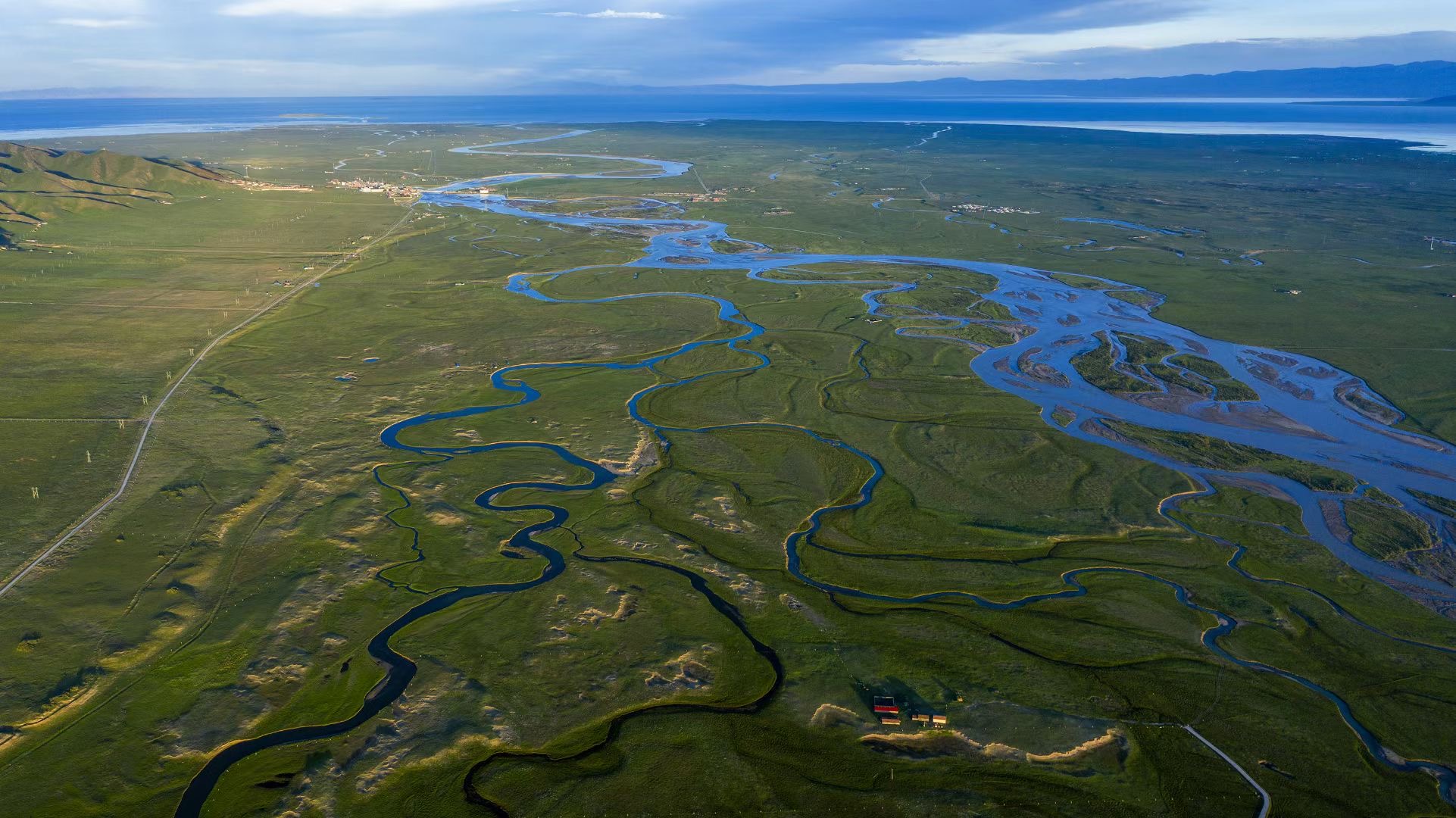 Photo: Qinghai Lake, China. Photo: UNDP China
But environmental protection and sustainable development need not be a trade-off: nature is our greatest asset and most powerful ally. Sustainable solutions that work for both people and planet do exist.
Ms Wu is helping to create that sustainable future, literally, one stitch at a time.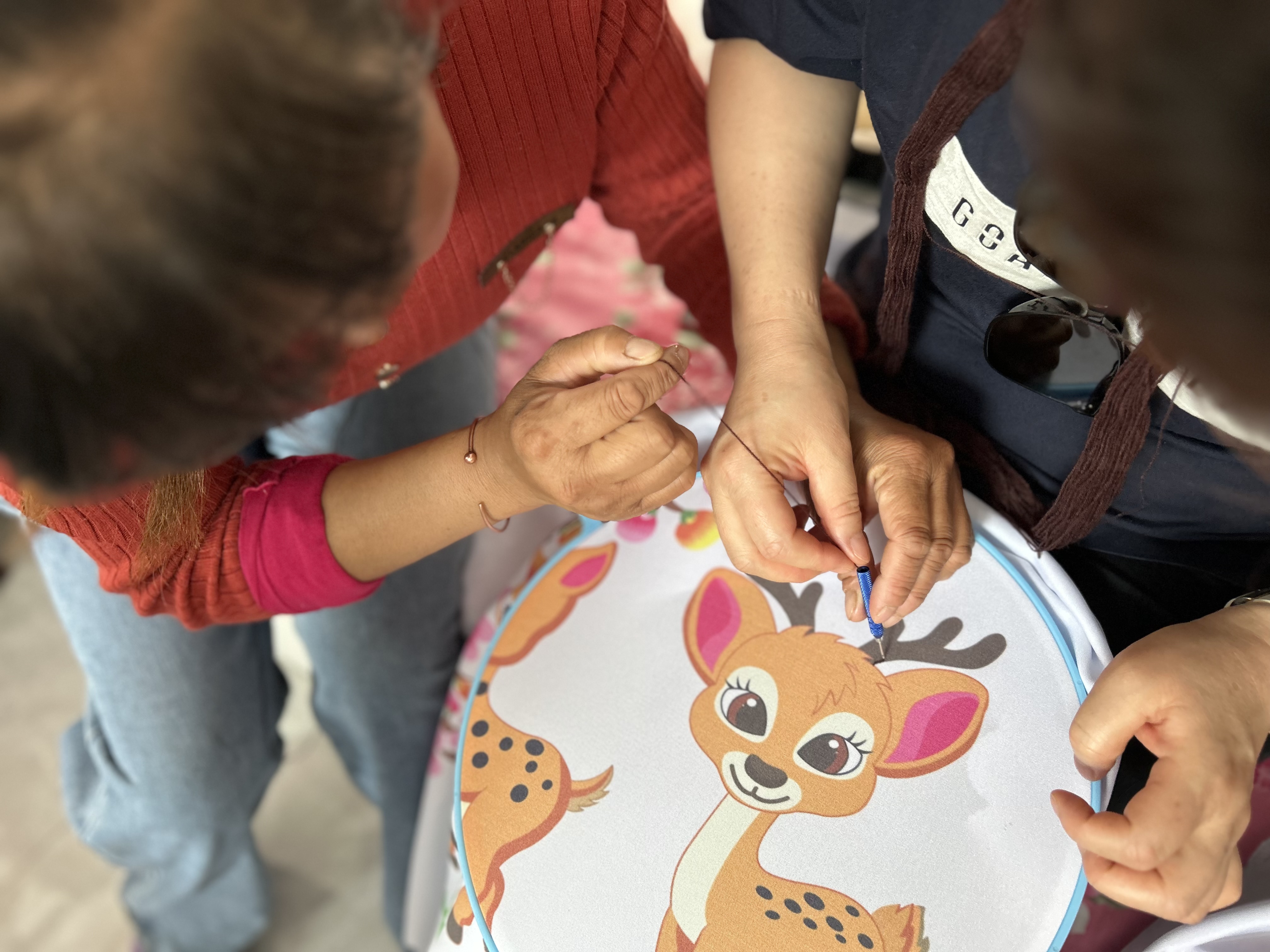 Photo: UNDP-GEF Qilian Mountains-Qinghai Lake Project
Resolving a bottleneck
One constraint of this otherwise-burgeoning 'finger industry' is marketing and sustainability – which is where the UNDP Biodiversity Finance Initiative (BIOFIN) comes in.
BIOFIN is working with countries to create sustainable finance solutions to not only protect biodiversity but allow it to flourish. For the BIOFIN work in China, they've conducted much research, developed policies, and held multiple capacity-building and training workshops, including one held in Qinghai this year under the theme 'Empowering and financing women to support biodiversity'.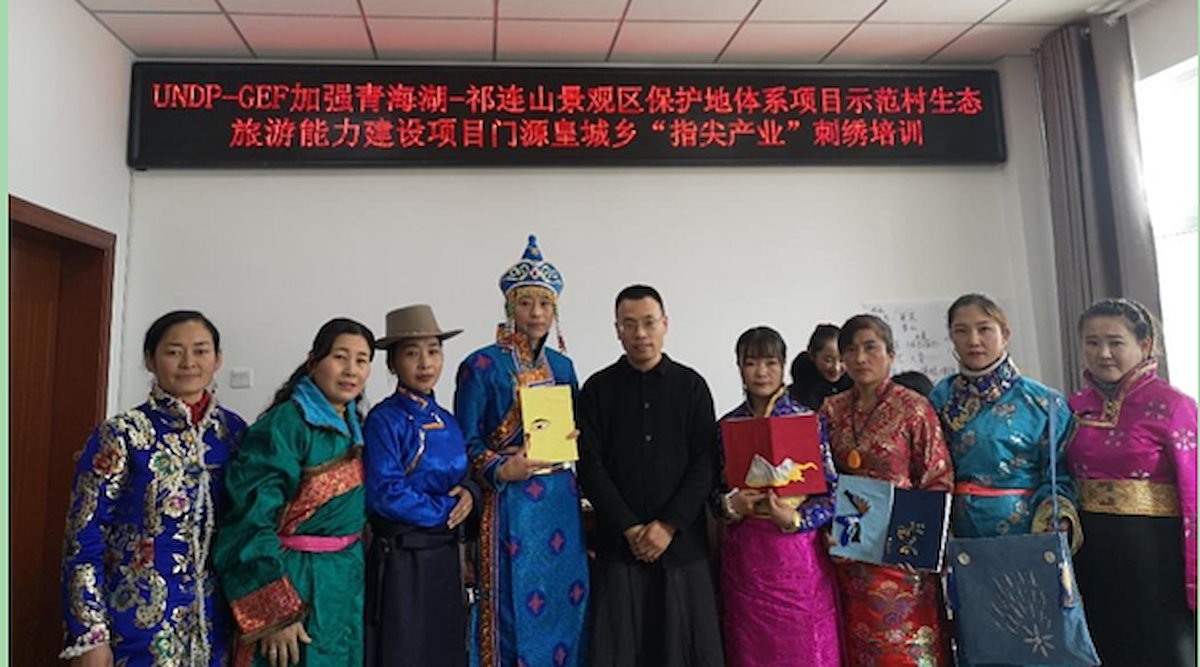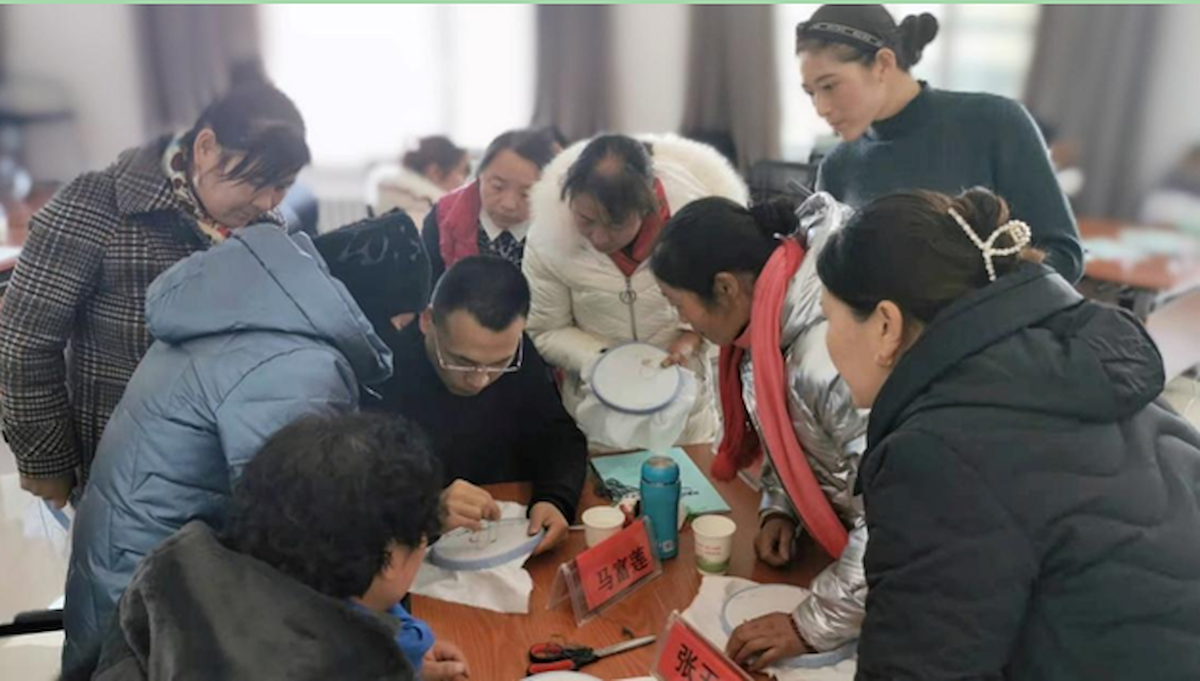 Photos: The capacity building and consultation workshop held in Qinghai, China in June 2023. Photos: UNDP China
BIOFIN Programme in China
Now present in more than 40 countries, BIOFIN is working with governments, civil society, vulnerable communities, and the private sector to catalyse investments in nature. With GEF's support, more than 90 countries will implement BIOFIN's methodology to develop national biodiversity finance plans and mobilize resources for biodiversity. The BIOFIN China programme was launched in June 2021 and is mobilizing financial support for biodiversity conservation and sustainable use in biodiversity-rich areas.
Photo: Snow leopards are a flagship species in the northeast part of Qinghai Province. Photo: UNDP China
Integrated programmes, integrated sectors and integrated approaches for greater impact
For the workshop in Qinghai, organizers established connections among women from the finance sector, various governmental departments, and other local community members in Qinghai (especially local women).
Most of the local women are from vulnerable minority populations (e.g., ethnic Tibetans and Hui people), like Ms. Wu Qiaoling.
The workshop was designed to strengthen the livelihoods of all participants. With more than twenty female representatives from the finance sector at national and local levels, ecology and environment departments from BIOFIN pilot provinces, international organizations, academic institutions, and NGOs, the exchanges were invaluable.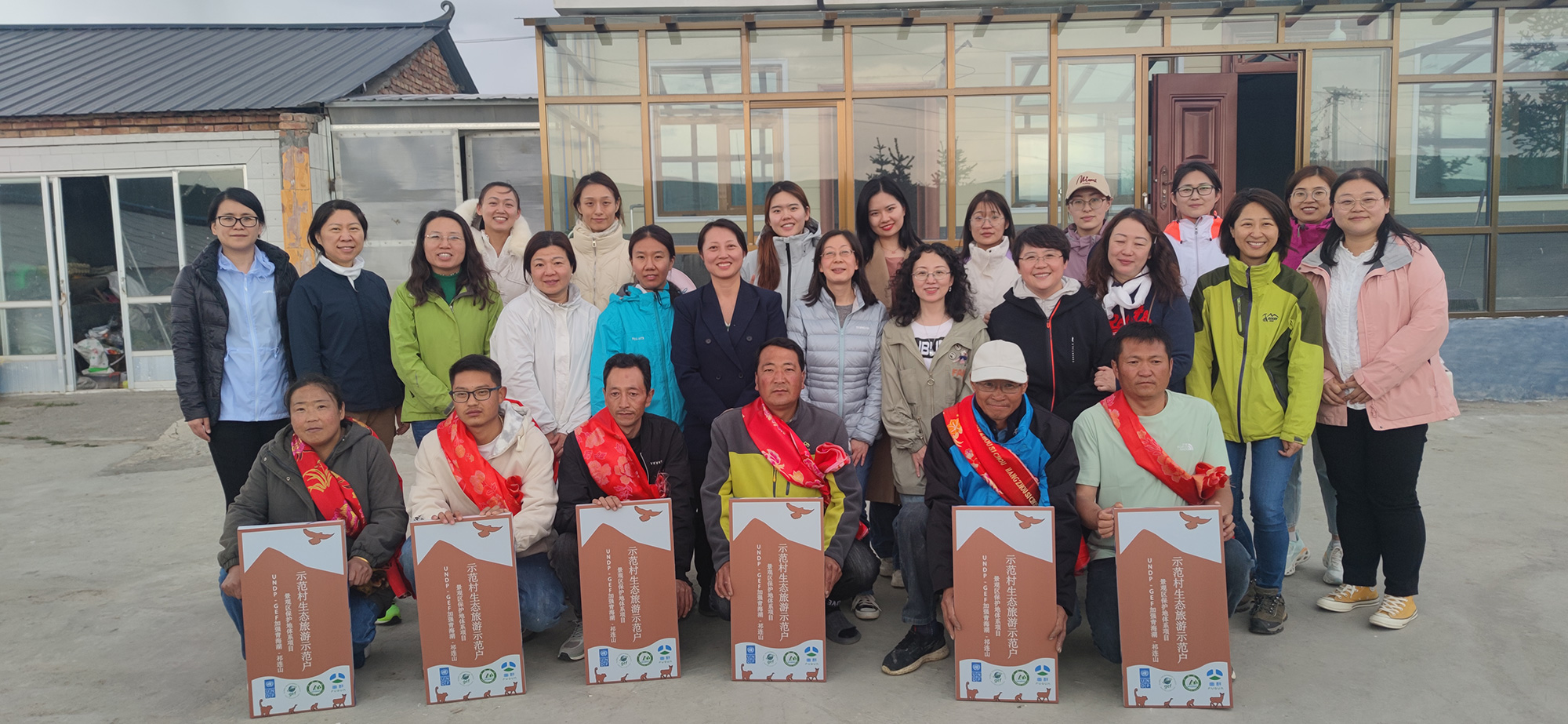 A stitch in time
For example, on this exchange trip, Ms Wu noted that it was difficult for local women to get financial support. In response, Ms Zhang Wenjuan from the People's Bank of China Xining Branch presented on Inclusive Finance policies in the area. Local female shepherds - and their colleagues in the wider Women's Federation – had not been aware of this policy and are now planning to avail themselves of it in future, showing the utility of knowledge-sharing and piloting endeavours.
Regular communication and knowledge-sharing is a key strength of the project. UNDP BIOFIN China Programme's network is endeavouring to mobilize additional resources and build a communication platform among GEF projects, the finance sector, and other stakeholders.
"It has greatly consolidated the energy of women. The activity enabled women from different departments to fully express women's innate advantages and strengths, and truly participate in the work of improving the life and upgrading the industry of embroidery women in pastoral areas from the perspective of women. Empowering women is no longer empty talk."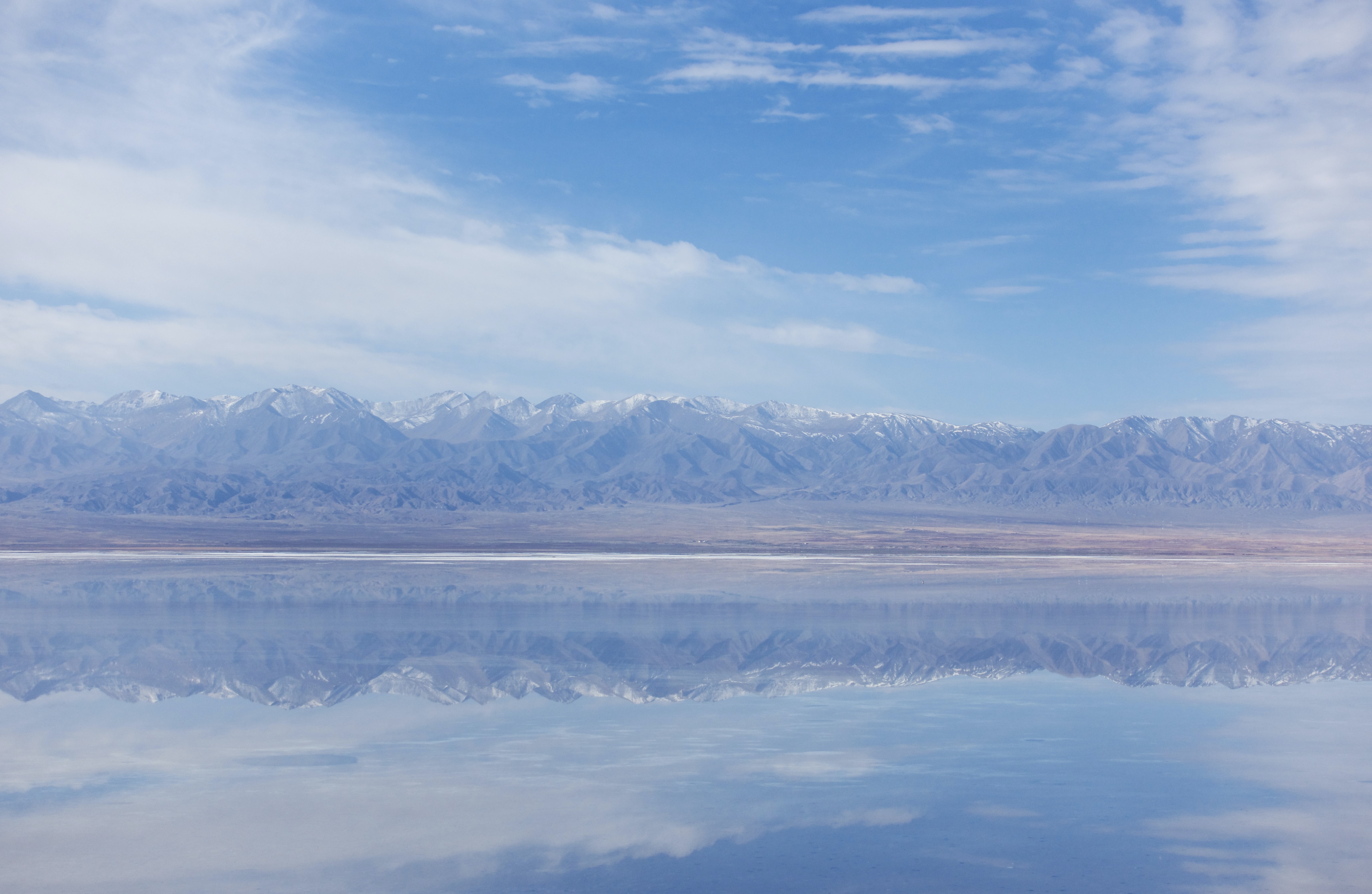 Photo: Qinghai, China. Photo: Hao Zhang/Unsplash
#ForPeopleForPlanet
The benefits to locals from financial inclusion - including micro-credit and micro-insurance products - are a key strength of this project.
The resulting tapestries – both living and sartorial - will sustain both the humans who live in these remote areas, as well as the rare plants and animals who will be spared from extractive industries and declining habitats.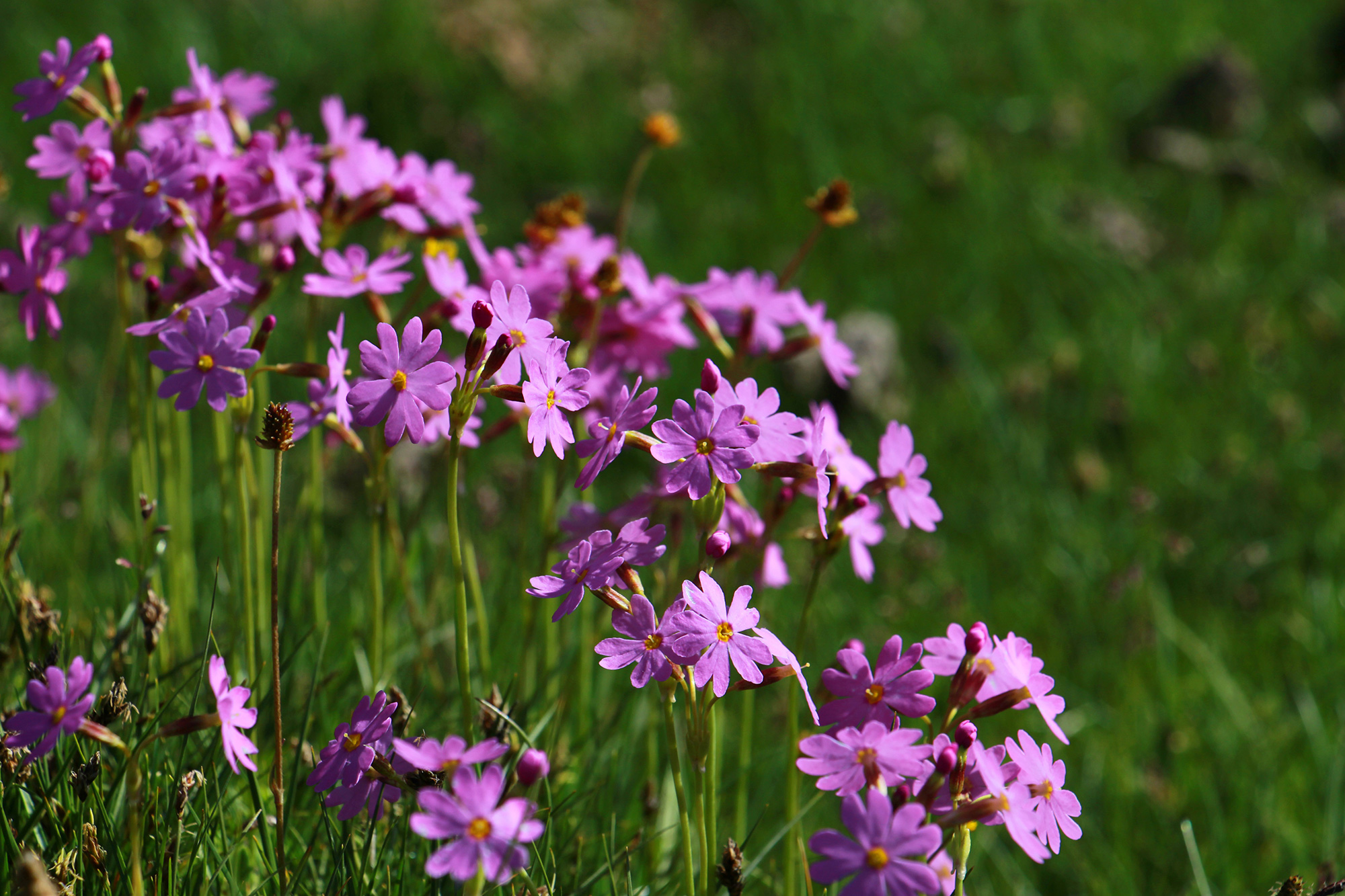 For more information, visit: Strengthening the Protected Area System in the Qilian Mountains-Qinghai Lake Landscape
For BIOFIN work in China, more information can be found here: BIOFIN Programme in China
Photo: Przewalski's gazelle, Qilian Mountains. Photo: UNDP China