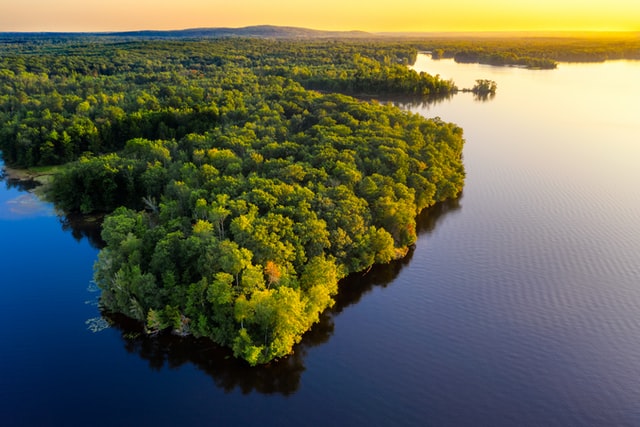 By Ronja Fischer, BIOFIN intern, & Onno van den Heuvel, BIOFIN Global Manager
This year's World BioEconomy Forum, broadcast live from Belém – the mouth of the Amazon river – in Brazil, featured experts in the field of biodiversity and bio-economies from across the world, including a speaker from BIOFIN.
It was an important moment to reflect on how bio-economies can contribute to nature positive economies, and to also explore how biodiversity financing can make an important contribution.
Time for action
We all know that biodiversity is decreasing at an unprecedented rate. It is impacting species, habitats, communities and livelihoods, posing both ethical and economic challenges which demand a response.
Looking at this from a financing perspective, much work lays ahead of us. The global financing gap stands at about US$ 600 Billion per year - more or less the GDP of Poland. Still, global public spending for biodiversity is only US$ 121 Billion, whereas biodiversity negative spending is much higher. According to OECD, US$ 500 billion is spent each year on subsidies that harm biodiversity.
In the next decade, we need to turn these figures around. With this in mind, we can look at the impact of biodiversity financing on our bio-economy from three angles:
1. Reduce negative impacts from finance harming nature
To reduce negative impacts on nature, countries must first of all ensure they measure and capture these impacts. Effective systems of environmental and strategic impact assessments are needed in all countries to ensure potential negative impacts are measure for all proposed policies and projects.
Negative impacts can also be reduced by actively looking into existing subsidies to establish their negative impacts on nature, and redesign them to become nature positive. Within BIOFIN, 27 countries have embarked for the first time on an analysis to assess the impact their subsidies have on biodiversity.
2. Use biodiversity-neutral finance mechanisms to generate jobs and increase livelihoods
Nature positive economies help both biodiversity and livelihoods flourish. Some potential economic activities with a minimal or zero impact on biodiversity include ecotourism – if properly implemented - which could be incentivized by the state, concessions for protected area services, access and benefit sharing policies, or bioprospecting for e.g. pharmacy or agriculture.
In the case of Botswana for example, protected area fees were revised and updated. This will significantly increase the revenue brought in by each tourist, without increasing the impact on the country's precious nature.
3. Catalyse nature positive investments
Many financing mechanisms can help generate biodiversity investments for our economy. Public investments can include nature positive subsides, payment for ecosystem services or green bonds. The private sector can support activities with impact investments in biodiversity, or they can take action themselves through their corporate social responsibility strategies.
One example of how this can be done is through the "Bioeconomy Acceleration Fund" in Mexico. Each year this fund provides grants and technical assistance to companies whose business models integrate biodiversity protection or restoration. One such project includes coffee producers in Veracruz which promotes diversified forestry agro-ecosystems.
What does this all mean for bio-economy?
While the definition of bio-economy stems more from the use of biodiversity, it will be critical that future definitions of bio-economy specifically refer to aiming for nature-positive impacts.
Bioeconomy activities should focus as much as possible on nature-positive investment, or at least be biodiversity neutral while creating jobs and opportunities for communities. To achieve this a taxonomy, catalogue or tagging system is needed to identify the nature of investments: Are they high, medium or low biodiversity supportive, neutral or even negative?
Transparency is needed to steer the bio-economy in the most effective and cost-efficient way for the benefit of people and planet. With a strong commitment to nature-positive impacts, based on an analysis of its effects for biodiversity and social welfare and together with a clear, transparent labelling system, bio-economy can make a great contribution to stop and even revert the biodiversity loss the world is contending with today.