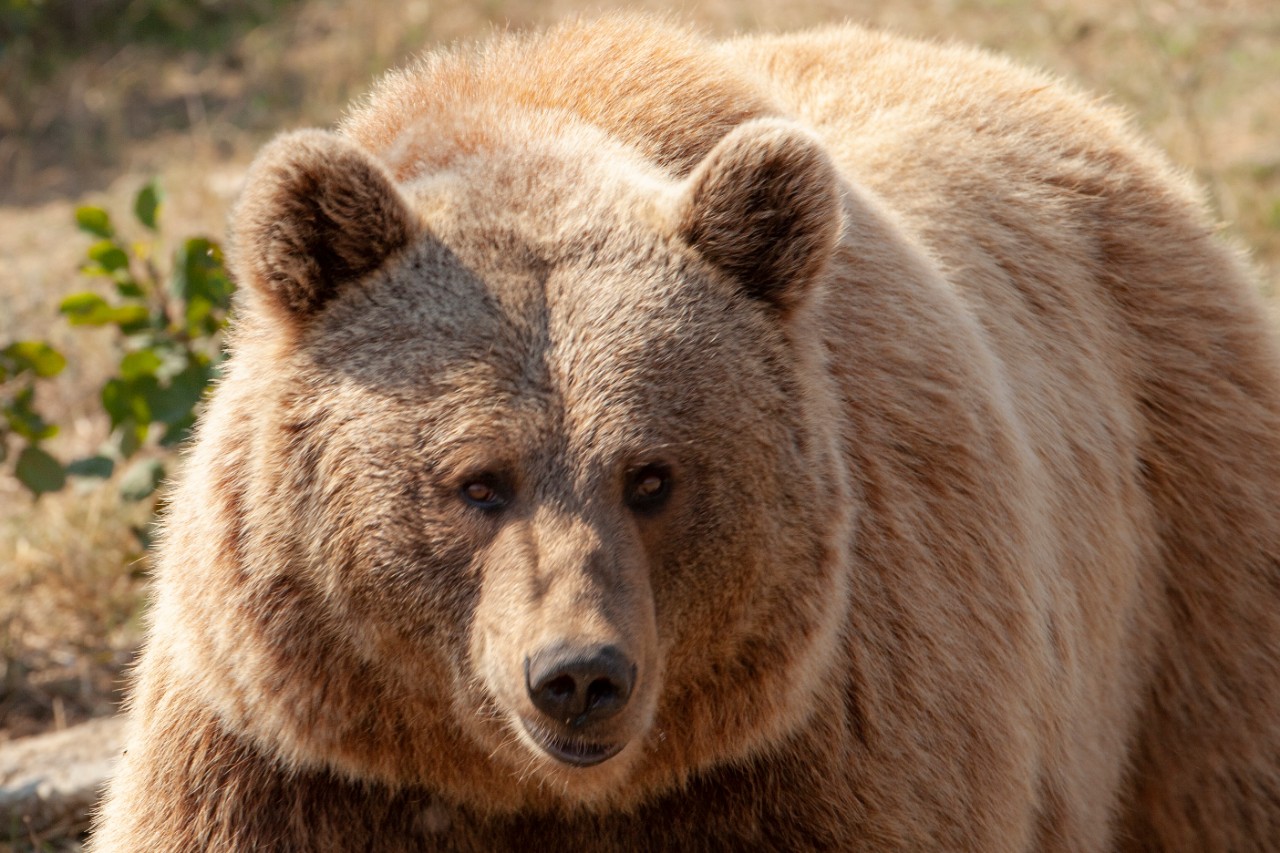 In Georgia, UNDP's Biodiversity Finance Initiative helps orphaned bears return to nature.
Kopala and Chopika, two uproarious bear cubs, were named after mythical Georgian heroes. A third and smaller brown bear, who arrived at the Tbilisi Zoo bear sanctuary limping from a foot injury, was named 'Garrincha' after the famous Brazilian footballer.
All three were born free in the pristine forests that cover the hills and valleys of the Caucasus highlands, but none of them grew up in their natural environment. While still cubs, these three bears were captured and subject to the reckless cruelty of humans.
"There is only one way for a bear cub to end up in a human's hands — it happens only when its mother is killed," explained Tbilisi Zoo Director Zura Gurielidze. "People take the bear cubs in, keep them for a while, but soon want to get rid of them. They bring them here and tell us tall tales of how they supposedly 'found' these cubs while walking in the forest."
This, sadly, is a common situation. Illegal hunting has been destroying Georgia's rich fauna for decades, bringing unique endemic species like the Caucasian tur, the bezoar goat, the red deer — and brown bears — to the brink of extinction.
Bear cubs that live for a while with humans have many problems. Tiny Garrincha is sucking at a hand of a caregiver, a behaviour ostensibly caused by being deprived of a natural relationship with his mother in his early days. To raise a bear cub to be prepared to return to its natural environment is an extremely difficult task, but the specialists at the Tbilisi Zoo don't give up.
"The main objectives of rehabilitation are getting rid of behaviours that bear acquired after being in contact with humans and strengthening their natural instincts," explains Gurielidze.  "The first step is to get the bear cubs prepared for freedom while they are still in captivity. The second step is to choose the right place where they can be released into nature."
To achieve these goals, the bears must be kept in a place that closely resembles their natural environment. Bears also need to have minimal contact with humans.
With help from BIOFIN, a UNDP-led global partnership to support biodiversity, the zoo constructed vast open-air enclosures, which provide plenty of space for the bears to play and learn the skills they need to survive in the wild. BIOFIN also helped develop an online donation system to give private persons and companies an easy way to support the cause.
Mzia Sharashidze, Tbilisi Zoo Public Relations Manager, says that most of the donations come with comments about what the donor wants the zoo to do with the funds. "The messages are often very touching," she says, "they make you think that though it will take time, our attitudes towards animals will eventually change."
Worldwide, the BIOFIN programme aims to direct additional finance towards global and national biodiversity needs. When Georgia joined BIOFIN in 2016, it was one of the first countries in the world to do so. The programme has achieved significant milestones in Georgia. In total, biodiversity-related annual state budget allocations have increased by GEL 620,000. In 2019, the state budget allocations for the Forest and Biodiversity Department increased from GEL 100,000 to GEL 400,000 annually.
With BIOFIN support, Georgia has adopted the first-ever specific biodiversity-related guidelines for Environmental Impact Assessment reports. BIOFIN also assisted the development of a five-year ecotourism plan for the Borjomi municipality state forest, which is being successfully replicated in other municipalities of Georgia.
This progress gives hope that Kopala, Chopika and Garrincha will find their home still standing and safe when they are ready to return to their natural habitat.
You can make a difference by donating now - click here to help!