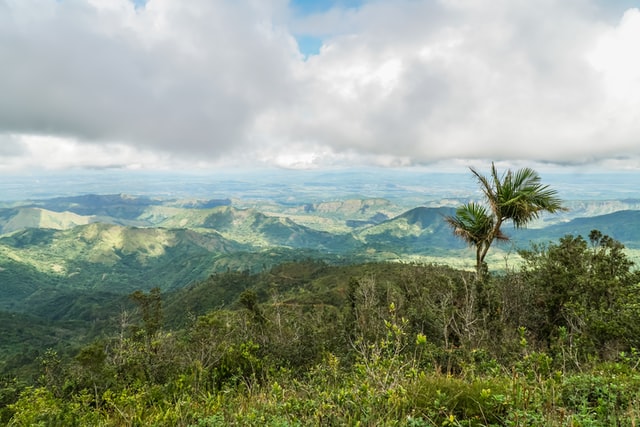 Led by its President and Deputy Minister of the Ministry of Science, Technology and Environment (CITMA), José F. Santana, and other Vice ministers and directors of the Ministry of Economy and Planning (MEP); the National Office of Statistics and Information; the Central Bank of Cuba; the Ministry of Foreign Trade and Foreign Investment (MINCEX); and the Resident Representative of the United Nations Development Program (UNDP), the National Steering Committee (NSC) of BIOFIN was held on May 27 in Havana.
The Deputy Minister Santana highlighted the meaning and importance of the development of the NSC of the BIOFIN initiative for Cuba, in which innovative financial solutions related to the environment, and especially biodiversity, were presented for approval, in the context facing the country. Likewise, he highlighted the role of BIOFIN in connection with macro-programs, especially the one related to Natural Resources and Environment.
The UNDP Resident Representative in Cuba, Maribel Gutiérrez, confirmed the organization's support for technical assistance from the initiative. She also shared with the Members of the Steering Committee the exchange held with the Global Coordinator of BIOFIN, Onno van den Heuvel; where the strength of the institutional framework in the country was recognized for the results achieved and the goals proposed until 2025.
The Vice minister of the Ministry of Economy and Planning, Mildrey Granadillo said that BIOFIN should constitute a platform for technical assistance in finance for the environment and biodiversity, and that it should be a cross-cutting issue for all the macroprograms that the country is currently promoting in support of the National Plan for Economic and Social Development until 2030 (PNDES 2030).
Among the main agreements reached, the following stand out: Developing financial solutions for the extended phase of BIOFIN II: Green banking, Package of financial mechanisms for agrobiodiversity and carrying out a study on harmful subsidies to biodiversity. Another resulting agreement was to articulate BIOFIN as a technical assistance platform for financing mechanisms for biodiversity, in accompaniment to the macro-programs that the country develops. CITMA and ONEI also requested the support of BIOFIN in the development of the methodology to implement the National Environmental Accounting Standard, achieved by BIOFIN during Phase I.
The meeting took place in a climate of constructive dialogue, which positively recognized the work carried out by BIOFIN during the previous stage and the highly innovative nature of the commitments assumed in the new stage.