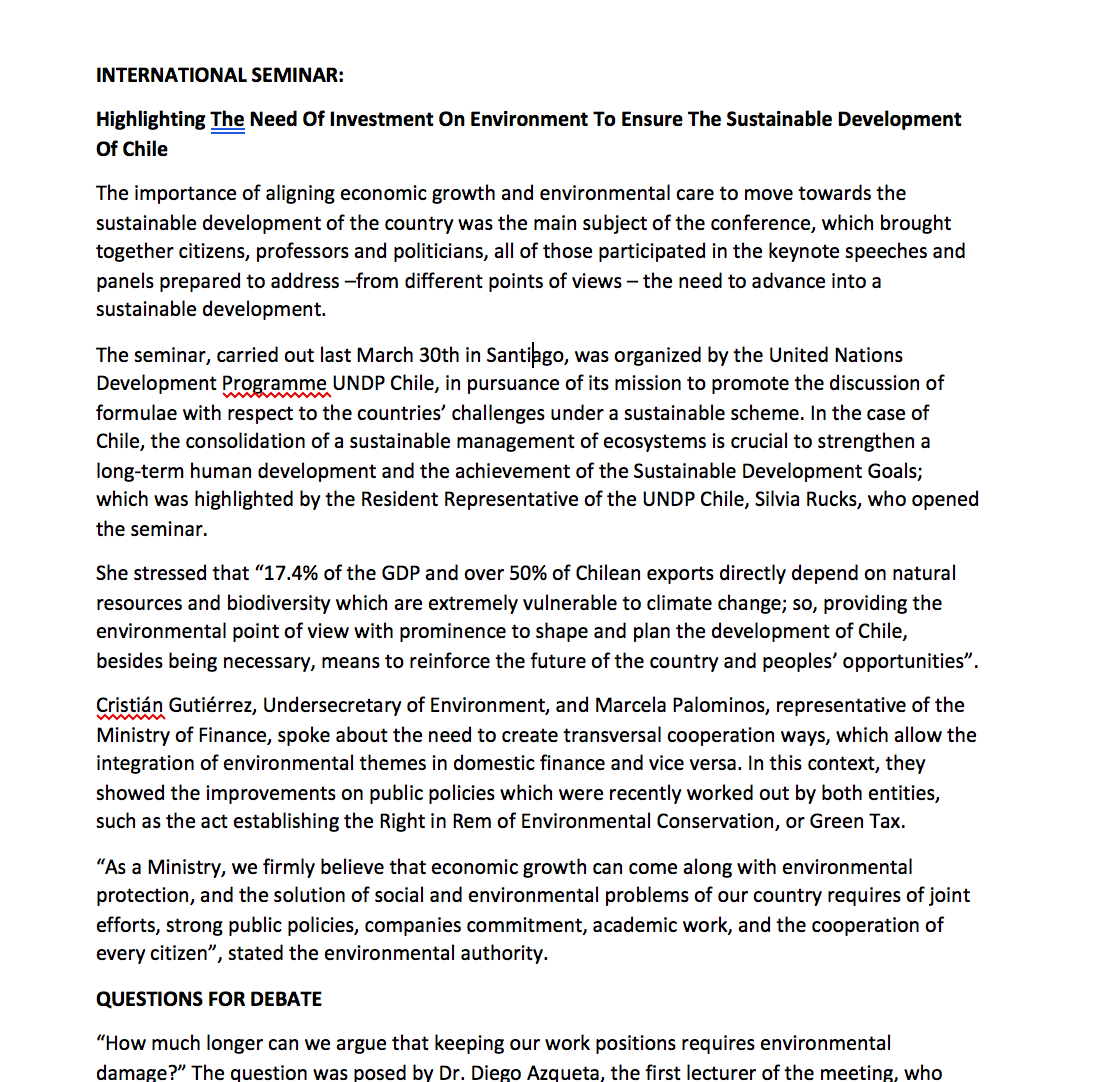 INTERNATIONAL SEMINAR: 
Highlighting The Need Of Investment On Environment To Ensure The Sustainable Development Of Chile 
The importance of aligning economic growth and environmental care to move towards the sustainable development of the country was the main subject of the conference, which brought together citizens, professors and politicians, all of those participated in the keynote speeches and panels prepared to address –from different points of views – the need to advance into a sustainable development. 
The seminar, carried out last March 30th in Santiago, was organized by the United Nations Development Programme UNDP Chile, in pursuance of its mission to promote the discussion of formulae with respect to the countries' challenges under a sustainable scheme. In the case of Chile, the consolidation of a sustainable management of ecosystems is crucial to strengthen a long-term human development and the achievement of the Sustainable Development Goals; which was highlighted by the Resident Representative of the UNDP Chile, Silvia Rucks, who opened the seminar.