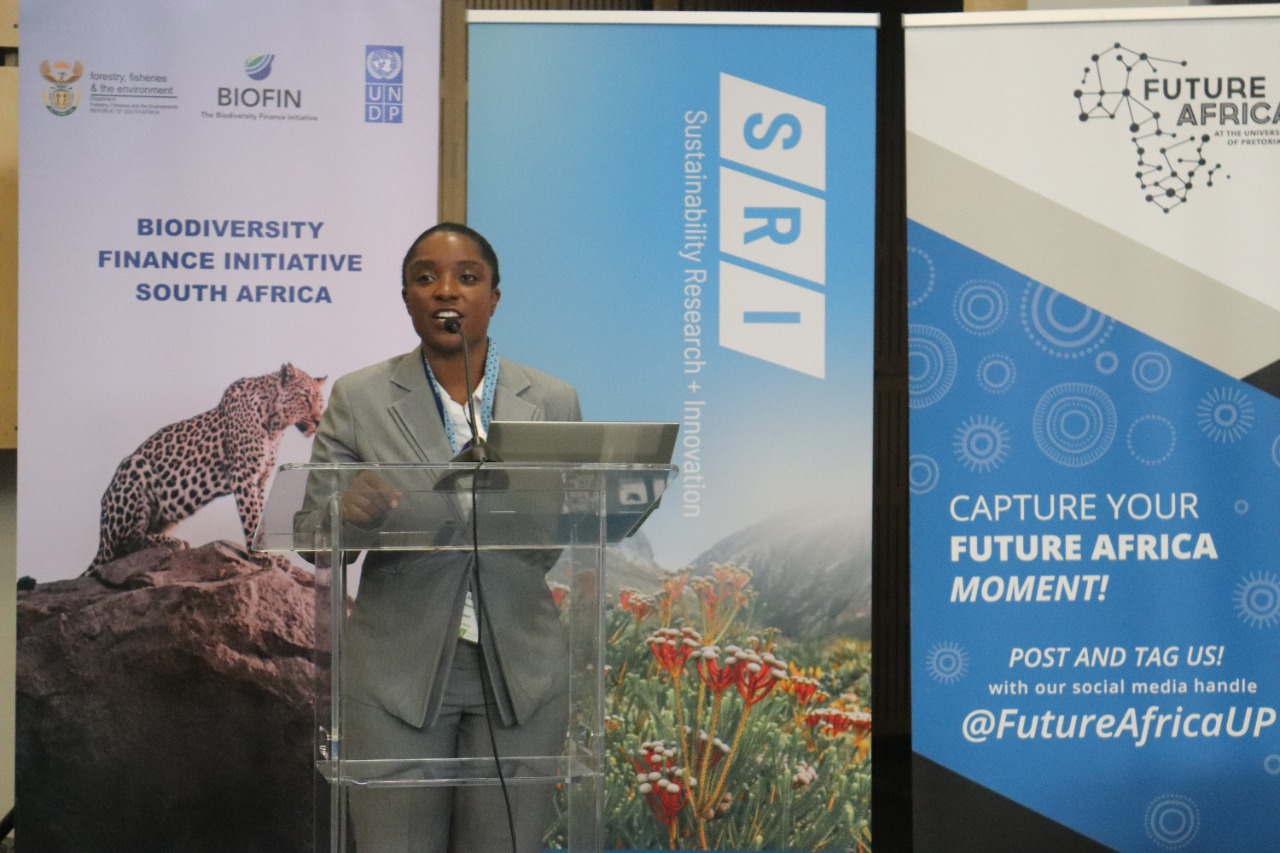 On 21 June 2022, UNDP hosted a  session to present emerging initiatives to promote investment into biodiversity investment at the SRI congress. The 90-minute hybrid event that took place at the Future Africa Auditorium at The University of Pretoria, South Africa hosted a moderated expert panel discussions covering new and innovative approaches being implemented through the BIOFIN programme. The panel discussions focused on government initiatives across Southern Africa geared towards improving investment into biodiversity and increasing revenue retention across Protected Area networks whilst also showcasing innovative approaches to Biodiversity Finance globally.
The two main outcomes of the for the session were showcasing how the UNDP BIOFIN approach can contribute to helping economies transition to be nature positive and a goal of increasing the profile of the BIOFIN approach across sectors creating an ideal base setting for future advocacy work within countries and sectors.
Maxim Vergeichik, UNDP's senior nature economist, explored the implications of the finance industry and TNFD for the conservation of nature. Faraz Amjad gave a presentation on the effects of mainstreaming biodiversity into the insurance industry as the global technical lead for natural capital, insurance, and risk finance. Herve Barois, Technical Advisor for East Africa and Central Asia at BIOFIN, spoke on the topic of reforming harmful subsidies. Dr. Jamison Ervin, manager of the global program for Nature for Development, spoke about ELSA and the case of South Africa. A presentation on the Investment platform was made by Monica Navas, Technical Legal Specialist at UNDP Ecuador.