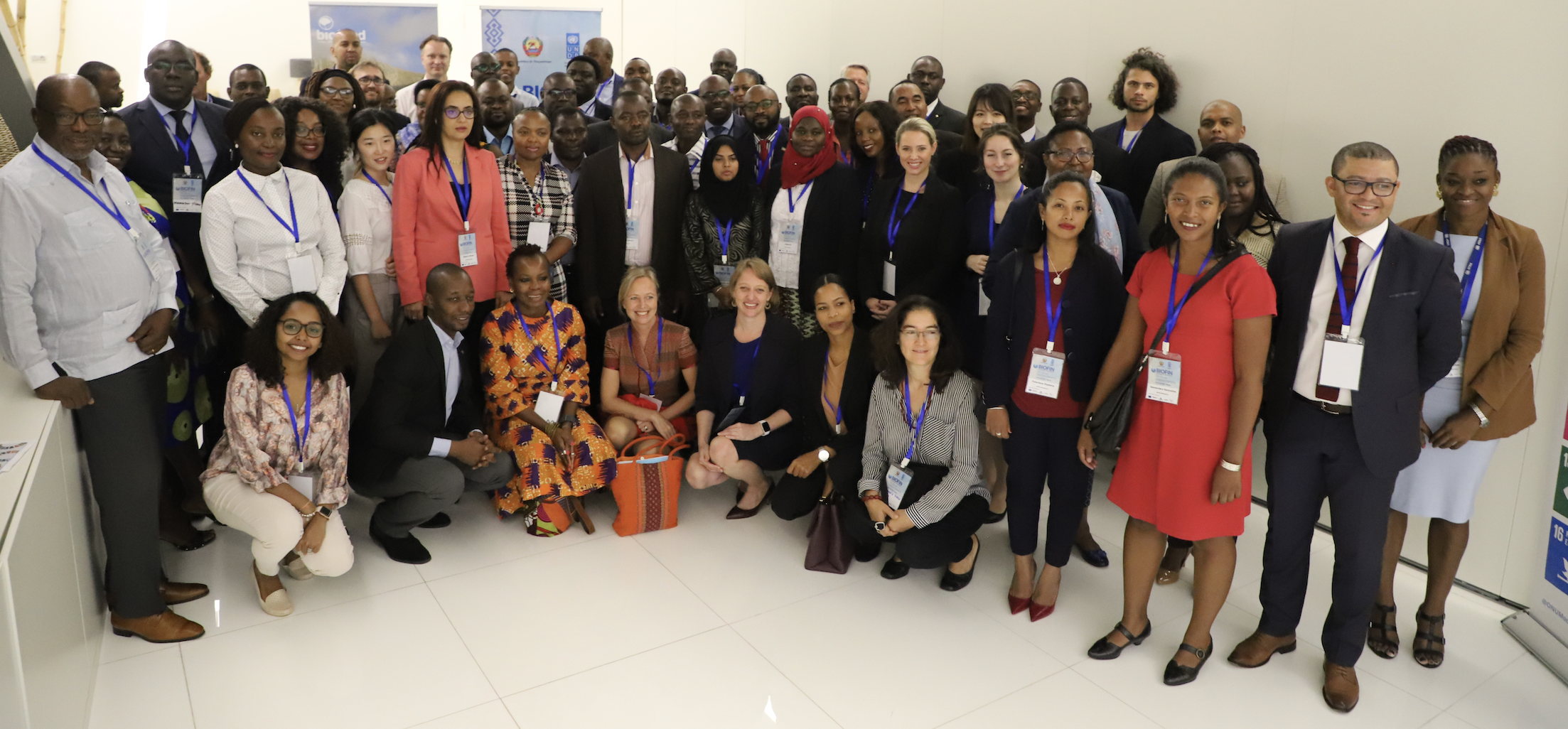 Strengthening the biodiversity finance community in Africa
16 April, Maputo — Generating sustainable social and economic growth while ensuring biodiversity protection is the focus of representatives of more than 10 African countries gathering in Maputo, Mozambique this week to debate and share lessons about solutions to finance conservation.
Mobilising finance and better management of existing finances for the conservation of nature is a challenge across the continent where rapid development and extractive interests are competing with the protection of the precious and valuable natural resources and ecosystems.
"Mozambique has vast land and marine biodiversity," said Sheila Santana Afonso, Permanent Secretary, Ministry of Land Environment and Rural Development during the opening of the 5th BIOFIN Regional Workshop for Africa.
"We are aware of the challenges and with it comes a lot of responsibility – it is a priority action in the Mozambique 5-year plan. At the same time the Government has adopted a more coordinated strategy to boost biodiversity," she said.
One of the initiatives is the BIOFUND – a trust fund with more than USD 32 million endowments, channelling revenue from the fund into biodiversity and environmental protection.
The fund works across various channels including training, knowledge sharing and capacity building, an innovative finance instrument using a 'Bio Card' – a debit card raising funds for biodiversity causes, and a biodiversity offset scheme, among others.
"It is important now to prioritise our natural heritage and preserve the environment for future generations," said Luis Bernardo Honwana, BIOFUND Executive Director. "With the economic interests in natural resources, of course, our national bank account will grow – but we will still be a poor country in terms of the biodiversity we have," he said.
The private sector also showed some of their innovative initiatives. Alberto Pereira de Jesus Jopela from BCI Bank in Mozambique explained how they launched their 'Bio Cards' in cooperation with Mozambique's BIOFUND.
"It is a biodegradable debit card, where a small percentage from transaction fees goes towards biodiversity activities and projects," he said.
The Biodiversity Finance Initiative (BIOFIN) is supporting 10 countries in Africa to address the biodiversity finance challenge in a comprehensive manner through building a sound business case for increased investment in the management of ecosystems and biodiversity.
Support to implement finance solutions, including with the private sector and government are being piloted in each country to mobilise resources and manage existing resources in a more sustainable way to ensure countries can reach their biodiversity conservation targets.