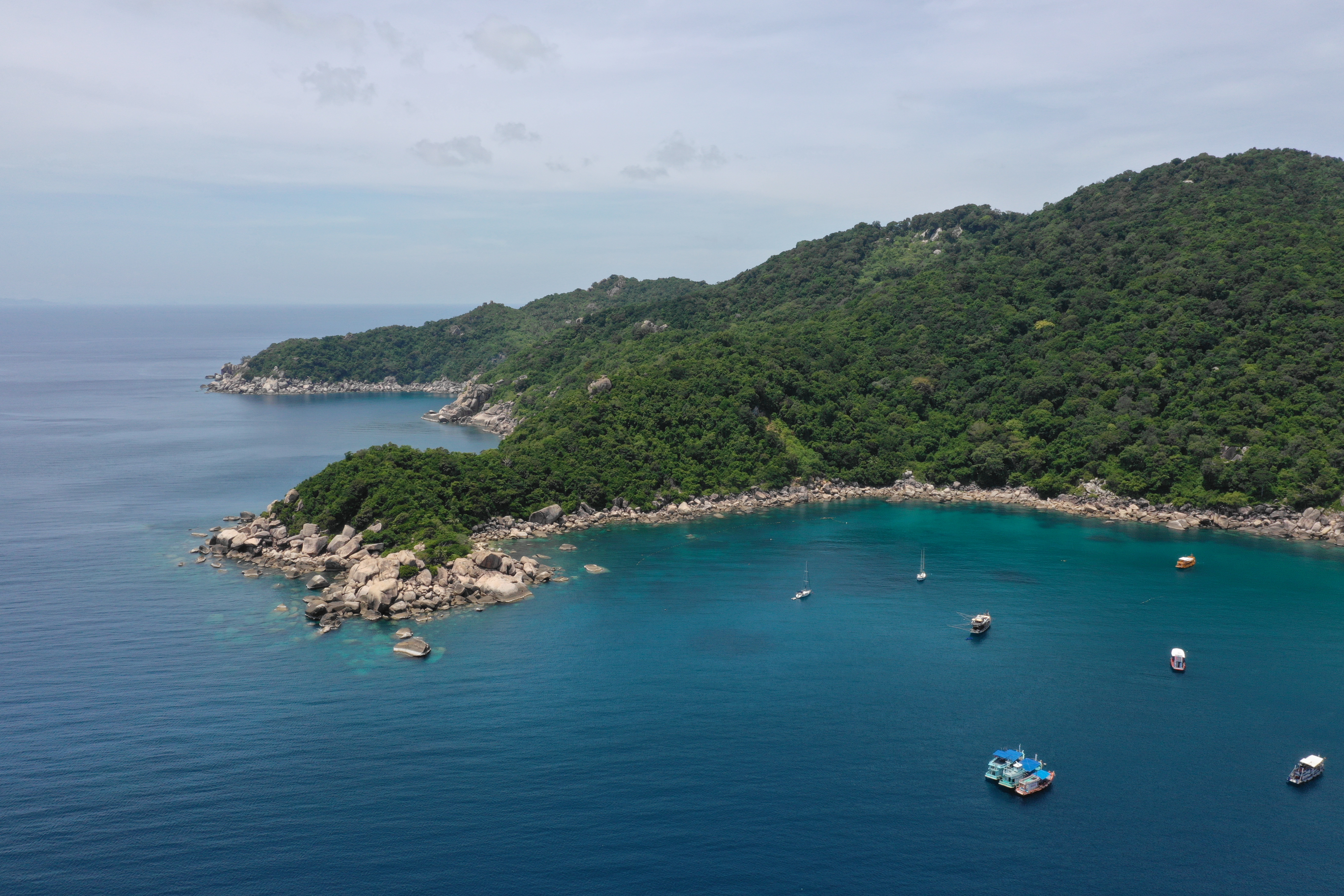 By Watcharin Fasiriphorn, Mayor of Koh Tao sub-district Municipality Office, Koh Pha-ngan District, Surat Thani province, Thailand
I first came here in 1987 as a public health officer for the Koh Tao Island community health post, treating patients and caring for the people here. It was not my intention to stay here for the rest of my life, I just wanted to take advantage of the serenity here to study for my exams. But, time passed and my love for the island grew, and I ended up making this beautiful island my home.
There have been many changes on the island in this time. Today, tourism is the leading business driver and that has greatly changed the lives of the rural communities here. It's amazing to think that when I arrived here, there wasn't a single motorbike on the island, we used horses to move things around. I remember on several occasions where I rode a horse to visit patients. That was the story behind the title "doctor." I have become 'Khunmor (Doctor) Koh Tao'. I have been here a long time until I quit and shifted to a business in tourism as well.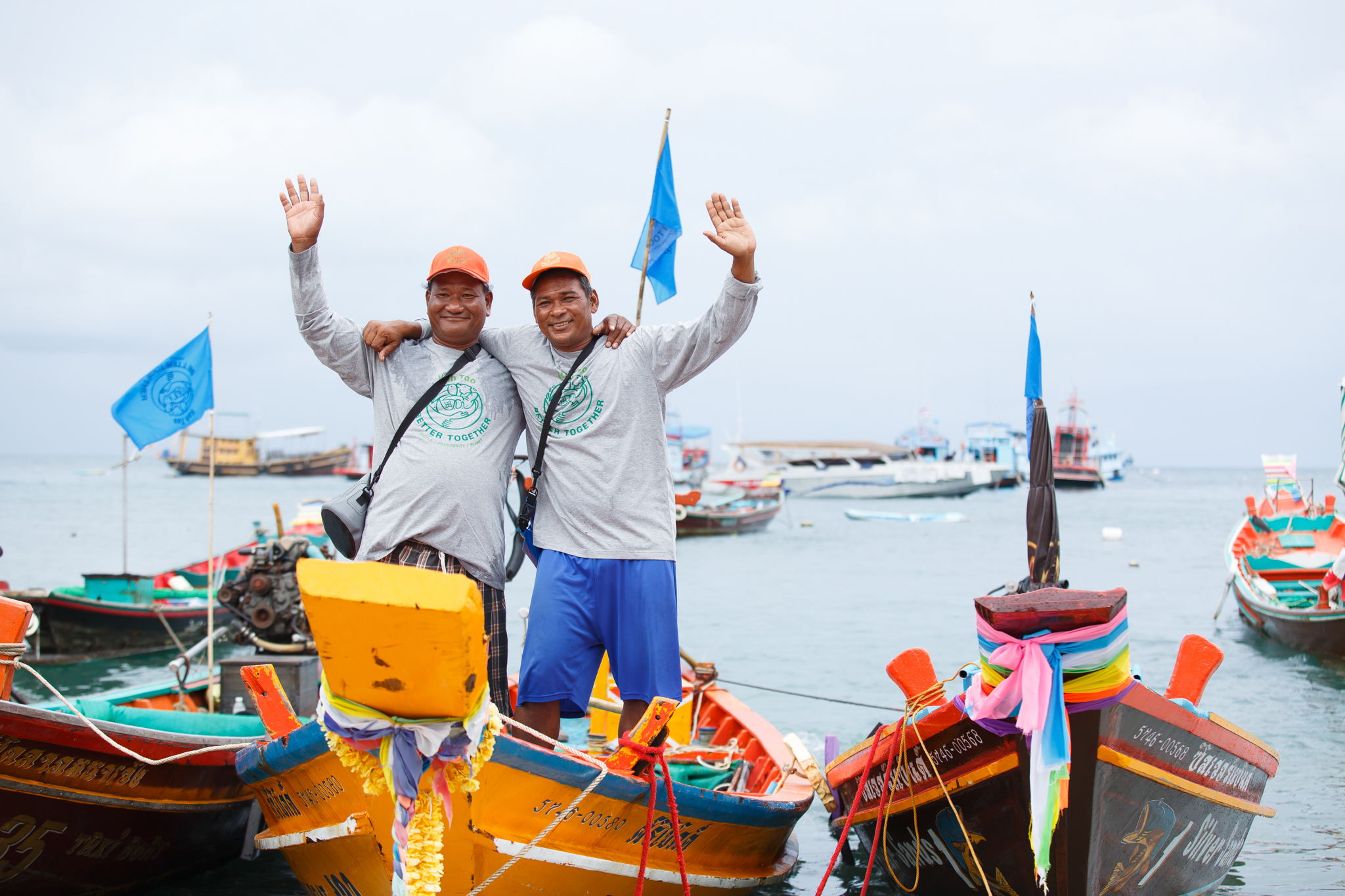 The nature on the island is very rich, but of course, having hosted so many visitors over the years environmental degradation does become a problem. Compared to the last 30 years, I think the losses and damages account for less than 10 percent of the natural habitat. The more people visit the island and the more they touch it, the greater the damages occur. However, there are some rehabilitation efforts and regulations on how to use resources, which allow for easier control and improvements. As such, Koh Tao does well on the ecotourism front. Compared to other provinces, Koh Tao scores among the country's top, having ranked TripAdvisor's pick for the world's top island in 2015 and is noted as being one of, if not the, best diving site in Thailand.
COVID-19 was difficult for the island, but I always try to look at both sides of the same coin. Many people still see it as a crisis, but there can also be opportunities to do things in a better way.
Indeed, COVID-19 has damaged our economy. Our island was locked down, and we earned no income. But we united and pushed through. That is because our natural resources provide food security for us. We do not need to buy a lot of food. The fact that we can find food by ourselves reduces some pressure.
When COVID-19 happened, people stopped coming to Koh Tao. Once people stopped coming, nature could recover. We had the time and space to take care of the nature around us more and protect it more. Now, in the following years when more tourists visit, we will be equipped with new ways to protect and take care of our nature, especially the corals. Today, the corals
have become much prettier due to the smaller number of visitors, less pressure on nature, and less resources consumed. That was the good thing about COVID-19.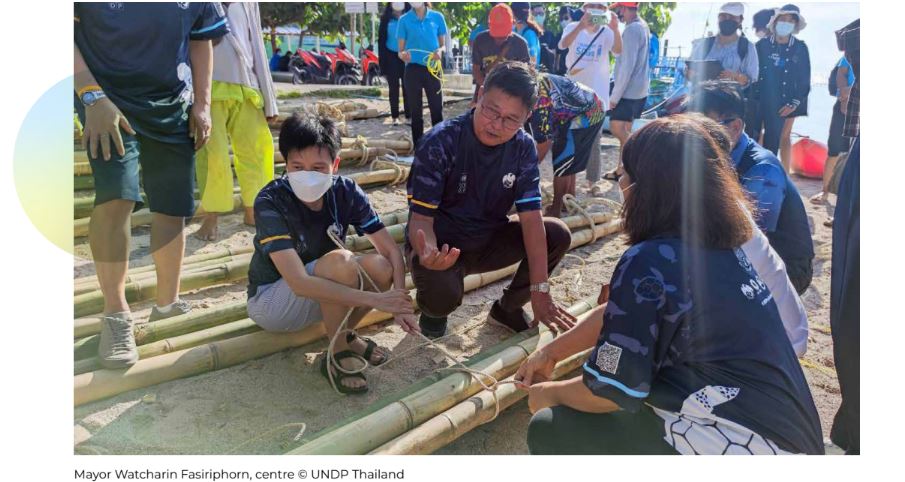 But of course, the economic impact was very difficult at times. There are several vulnerable groups who greatly struggled. The drivers of the long-tailed tourist boats lost their one source of income, visitors wishing to travel around the ocean. Many women who worked in service jobs, in restaurants for example, were also greatly affected. Same with the fisherfolk. They did not know whom to catch fish for, as they could not sell it. But, thanks to our work with Raks Thai Foundation and UNDP-BIOFIN, there were some great solutions.
For the long-tailed boats, a crowdfunding campaign with the support of BIOFIN, Raks Thai and Krungthai Bank stepped in to help deliver a basic income to the boat drivers under a cash-for-work programme. Each boat driver is paid an equivalent of US$ 100 per month for three months in exchange for collecting marine debris. So much debris washes up on our shores from the mainland and elsewhere. There is even garbage from Indonesia, judging from the labels.
Until 2019, before COVID-19 came in 2020, we used our resources superfluously, causing a lot of damage to our natural resources and environment. Corals were broken, and villagers encroached on the forest and built houses, things like that. We have to rethink and redirect these activities that are harmful to biodiversity.
While much of the focus was on an inclusive approach to collaborating with the community to develop a more sustainable, nature-positive economy, we also want tourists to become part of the conservation efforts. With 300,000 – 500,000 tourists coming annually, there is a huge potential to have them engage in supporting the island. That is why, with support from BIOFIN and Raks Thai, we introduced a tourist-user charge. Every visitor will now pay 20 Baht, just more than US$ 0.50, when they visit the island. We started collecting in April 2022 and already we have generated around US$ 80,000. If tourism reverts to pre-pandemic levels, the tourism fees may yield around US$ 300,000 every year. There will be enough to help fund environmental management both on land and underwater for Koh Tao without sacrificing other social services. It is a small investment for visitors but will be a huge benefit to the island in the long term: If we do not take care of our home and let it be ruined, who will want to visit us?
I hope you can see how, out of the difficulties of COVID-19 pandemic, the island of Koh Tao has grown stronger. It has given us time to build back better, to see with our own eyes how, given some space, nature can flourish. It is also a demonstration of how communities, tourists, businesses, and local government units can unite and effect real change. We must all join hands for a greener, more sustainable future for all.
-
This story was published in the UNDP-BIOFIN's "Investing in the Planet's Safety Net: Stories from the Field", a collection of eleven stories authored by partners from across the world.