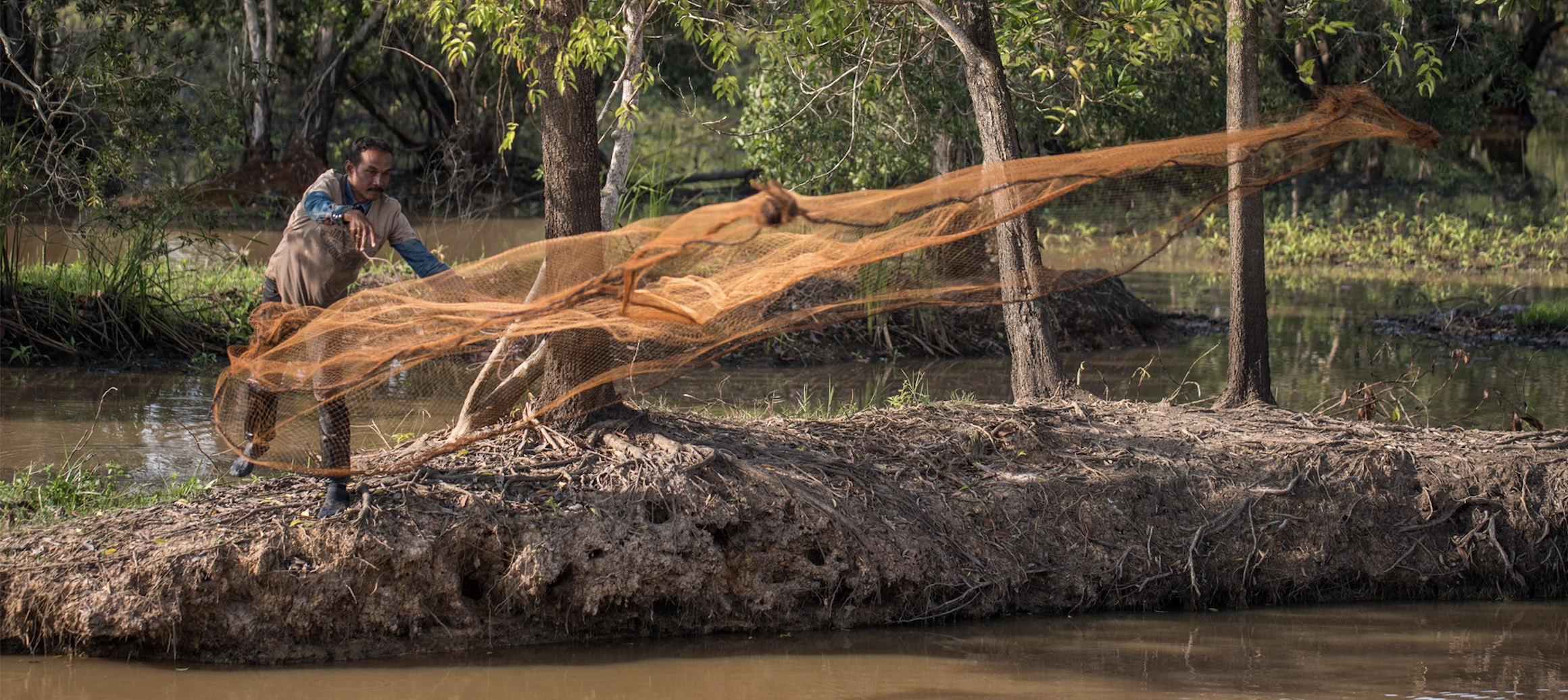 Countries from across Europe, Asia and Pacific exchange learning and experiences in Thailand
5th BIOFIN Regional Dialogue for Europe, Asia and Pacific 24-26th September
Spanning from Georgia in the West to Fiji in the Pacific, the Biodiversity Finance Initiative's (BIOFIN) diverse presence across Europe, Asia and the Pacific covers importantly rich biodiversity hotspots and vast ecosystems. But it's also a region facing severe pressures on nature, as populations surge and competition for resources increase. These countries depend heavily upon nature and its services for people's livelihoods and overall economic growth and prosperity.
While the current levels of finance for achieving biodiversity targets are increasing – there are large gaps – globally and at the national level. Thailand, the host country for the BIOFIN Dialogue, is endowed with vast natural wonders and the country's economy relies heavily on nature in sectors such as tourism, food production, and spa and herbal medicine contributing significantly to Thailand's GDP.
Billions of dollars are made in these sectors that benefit from Thailand's biodiversity. In contrast, BIOFIN has found in Thailand and across the region, that not enough is channelled back into protecting and managing its natural resources and ecosystems.
The biodiversity-related expenditure in Thailand is estimated at US$330 million or 0.5% of the overall budget or 0.1% of GDP. It needs at least US$924 million to achieve its national biodiversity targets by 2021 – at least three times higher than the current expenditures.
BIOFIN is implementing several finance solutions to support the country in mobilising funds to bridge the finance gap for biodiversity as well as enhancing traditional financing mechanisms. An innovative solution includes a tiger-themed license plate scheme where funds raised from sales would be channelled into conservation projects in the Huai Kha Kaeng World Heritage Site.
Other solutions involve introducing visitation fees for tourists at Koh Tao island where tourists would pay towards reef conservation and restoration with the funds being co-managed by local community organisations and the local government.
BIOFIN is hosting the 5th Regional Dialogue for Europe, Asia and Pacific in Chiang Mai Thailand. Experts will present results from BIOFIN and emphasise country experiences in piloting national finance solutions such as scaling up private investment, Green Bonds, fin-tech applications in biodiversity, unlocking climate finance and many other mechanisms.
These finance solutions help to safeguard biodiversity and ecosystem services that impact the lives and livelihoods of local communities and underpin broader societal well-being and green economic growth.
Several countries in the region are progressing with innovative finance solutions. In the Philippines, a partnership between BIOFIN, WWF and GCash to mobilise funds to protect and restore the Ipo Watershed – an important water source for the capital, Manila. Gcash mobile money users are rewarded for using the app through virtual tree planting, which is matched and funded by Gcash and will result in the planting of 365,000 trees in the restoration of the watershed.
In Indonesia, BIOFIN is working closely with the government and others in the development of the Green Sukuk – an Islamic Bond, to mobilise finance for biodiversity-related projects. BIOFIN is helping assess and nurture potential projects with a conservation focus that could be financed through the sukuk. The sovereign green sukuk issuance marked Indonesia as the biggest sukuk issuer in the global sukuk market, with a total value of US$ 16 billion and this could have a large positive impact on sustainable financing towards biodiversity.
Fifteen BIOFIN countries from across Europe, Asia and the Pacific including Bhutan, Fiji, Georgia, India, Indonesia, Kazakhstan, Malaysia, Mongolia, Philippines, Sri Lanka, Thailand, Vietnam will participate in the Regional Dialogue with speakers and experts from across the globe including:
Chakkrit Parapantakul, Deputy Permanent Secretary of Minister of Finance, Thailand
Dwi Irianty Hadiningdyah, Director, Islamic Financing, Directorate General of Budget Financing and Risk Management, Ministry of Finance, Indonesia
Viroon Phantevee - Vice Governor Chiang Mai Province, Thailand
Renaud Meyer, Resident Representative, UNDP Thailand
Chularat Niratisayakul, CEO and Director General of Biodiversity-based Economy Development Office (BEDO) (ONEP), MONRE, Thailand
David Meyers, Executive Director, Conservation Finance Alliance
Mabel Niala, Head External Affairs, GCash, Philippines
Photo by UNDP Thailand