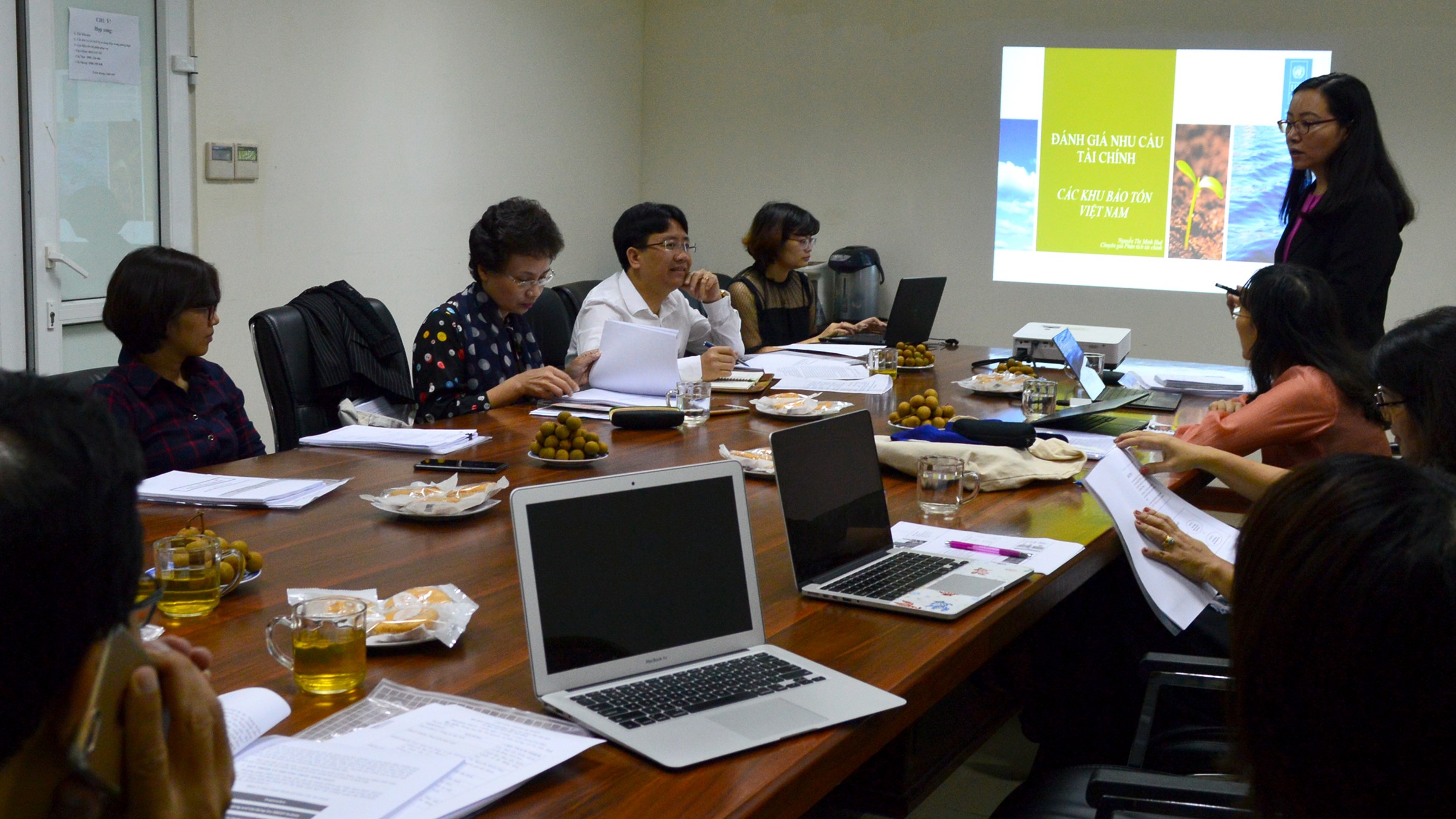 Ha Noi, 13 November 2018—Experts from UNDP, the global BIOFIN team, government ministries, research institutes, academia, and the NGO community convened at the Ministry of Natural Resources and Environment in Hanoi on Tuesday to discuss the progress being made on two crucial reports regarding the management of biodiversity finance in Viet Nam.
The BIOFIN project in Viet Nam, which has been underway since 2017, is currently in the process of completing its first phase of implementation. Reports analysing the country's baseline framework for biodiversity finance and examining past and current biodiversity-related expenditures have already been completed, in line with the roadmap provided by the global BIOFIN workbook. Their results are now being synthesized in order to create a financial needs assessment (FNA) that is being used to inform the creation of a government biodiversity finance plan (BFP) for the future, as Viet Nam prepares to transition into the second, and more independent, phase of the BIOFIN process.
The meeting was proposed in order to provide the BIOFIN team and related stakeholders with an opportunity for the discussion of the FNA and BFP, allowing input to be gathered from the experts present to assist in the process of polishing both reports. Two presentations were shared: one concerning the FNA explained by BIOFIN Viet Nam's FNA expert, Ms. Nguyen Thi Minh Hue, and one concerning the BFP explained by BIOFIN Viet Nam's Project Team Leader, Ms. Le Thu Hoa.
A lively and productive discussion followed the presentations that provided many helpful insights into the direction that should be taken moving forward towards finalized versions of the reports, such as ways in which the current list of 23 selected financial mechanisms described in the BFP could be further refined or how a greater linkage between finance and biodiversity could be demonstrated.
It is expected that final versions of the FNA and BFP will be made available by the end of 2018.