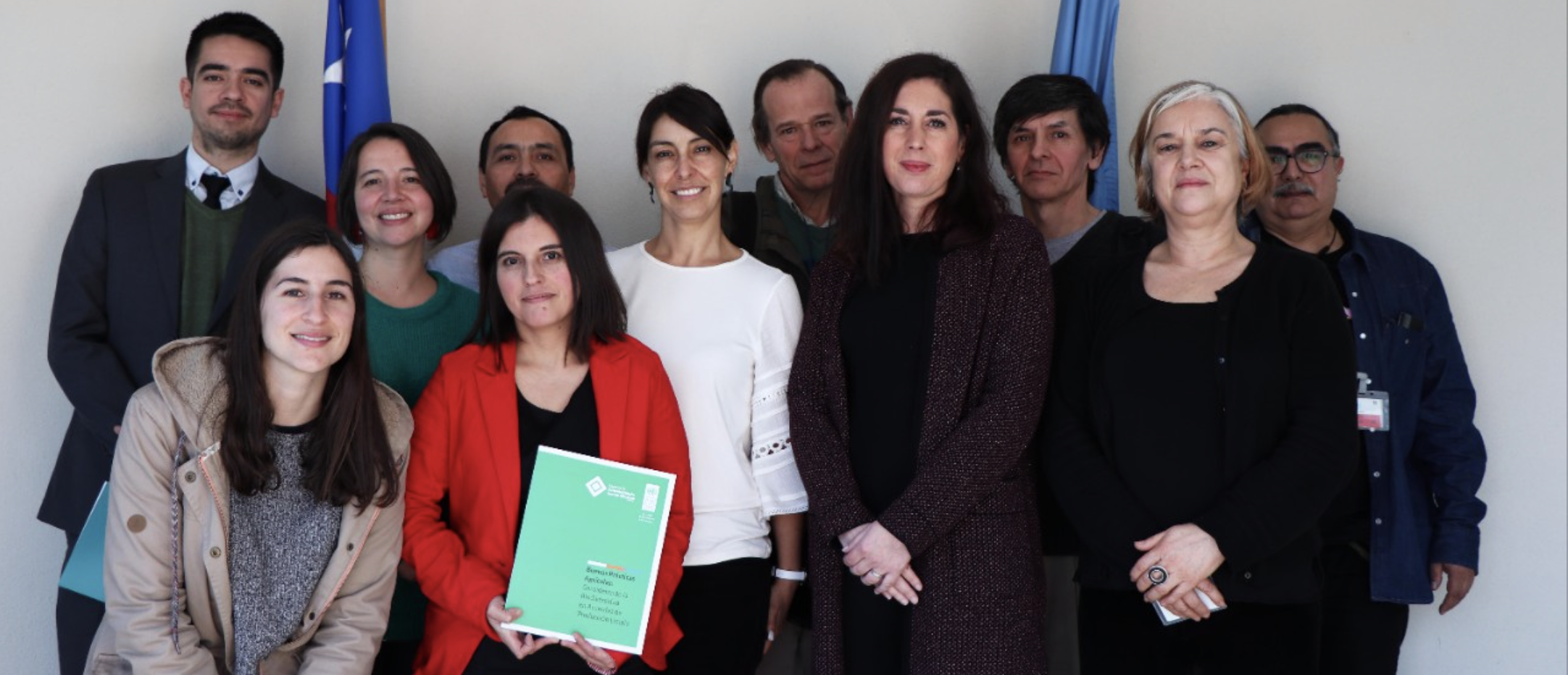 In Chile, as BIOFIN comes to a close, it has been highly recognised by a range of stakeholders in environmental and conservation work at the national level. There have been many achievements such as supporting the planning and costing of the National Biodiversity Strategy (ENB) 2017-2030; financial support towards the ENB action plan; Defining financing gaps to conserve biodiversity, and estimating public expenditure on biodiversity, and developing the country's biodiversity finance plan, among others.
In a recent meeting to recognize the completion of the project, specialists and representatives of government, civil society organisations and local and regional agencies came together to discuss outcomes and future steps for biodiversity finance in the country.
Head of Governance and Sustainable Development at UNDP, Paloma Toranzos, said that BIOFIN worked on strengthening the financing of biodiversity, including the implementation of specific financial mechanisms in coordination with public institutions, compensation in biodiversity and clean production agreements.
"This highlighted the importance of having additional resources to finance biodiversity, an essential step if Chile wants to advance sustainable development," she said.
"All this was done in collaboration with different public institutions such as the Ministry of Environment, Ministry of Finance, the Agency for Sustainability and Climate Change, the Under-secretariat of Regional Development. In addition, it was supported by civil society institutions, academia and consultants specialising in economic instruments to manage biodiversity," she added.
During the workshop, participants discussed three of the main finance solutions which were developed by BIOFIN Chile and are currently under implementation.
The first is enhancing the biodiversity offset mechanism by improving a methodological tool to facilitate biodiversity compensations. This tool will shortly enter a pilot phase during the second half of 2019 by the government agency responsible for environmental impact assessment in the country.
The second finance solution involves integrating biodiversity into agricultural practices with 400 agricultural local producers, under a "Clean Production Agreement" with the Sustainability and Climate Change National Agency.
The third involves a structural and programmatic proposal for a budgetary program for the Marine Protected Area subsystem, as the basis for the future National System of Protected Areas in the context of implementing a new National Service on Biodiversity and Protected Areas currently under the process of approval by Congress.
Esteban Delgado, UNDP Adviser for BIOFIN Chile, said that the country's capacities in terms of biodiversity finance are greater today than when BIOFIN started in the country almost five years ago.
"Today we have several legal proposals currently under discussion which will have a great impact on biodiversity conservation and management, some of them include work related to finance, including the proposal to create the National Service for Biodiversity and Protected Areas," he said.
Mr Delgado also pointed out that BIOFIN has become an unprecedented and highly specialised global community working and biodiversity finance solutions in order to address the underlying challenges of biodiversity conservation and management.
BIOFIN's Technical Advisor for Latin America and the Caribbean, Mariana Bellot, stressed that BIOFIN is hoping that Chile will continue to be part of the BIOFIN global community so that the Latin American region, as well as other regions in the world, will continue to learn from Chile's successful work on biodiversity finance.
Both the Ministry of Environment and the UNDP Country Office have expressed their interest in continuing their participation in BIOFIN as a global initiative; modalities for this will be further discussed in the coming months.
The meeting was represented by public institutions such as the Ministry of Environment, Ministry of Agriculture, Agency for Sustainability and Climate Change and the Sub-Secretariat of Regional Development (SUBDERE).