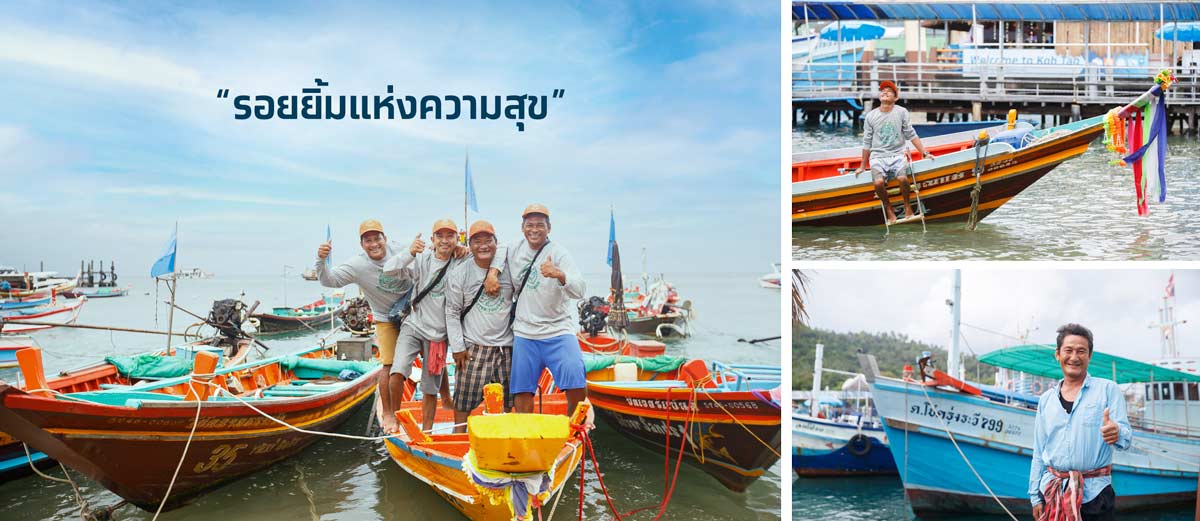 BIOFIN Thailand is celebrating the award from the Global Corporate Sustainability Awards (GCSA) for best practice in CSR for the work with Krungthai Bank of the 'Better Together' crowdfunding campaign. 
Before Covid-19, Koh Tao island in Surat Thani province, which has one of the world's best diving spots, had a thriving tourism industry and attracted over 500,000 tourists each year. Tourism was the main source of income for the locals, as well as business corporations such as tour operators and hotels. However, lockdown measures imposed by the government to curb the spread of the pandemic caused tourism to collapse, resulting in near-zero income for the locals.
Therefore, Krungthai Bank, together with the Biodiversity Finance Initiative (BIOFIN) managed by the United Nations Development Programme ( UNDP) Thailand and Raks Thai Foundation, carried out the crowdfunding campaign 'Koh Tao, Better Together #UNDPกรุงไทยรักเกาะเต่า'.
Krungthai Bank's e-Donation platform was used in the campaign as a crowdfunding method to facilitate the donation process and make the fundraising transparent and verifiable. The campaign raised US$ 92,847 (THB 2.75 million), exceeding its original goal of US$ 64,800 (THB 1.94 million), and the fund was used to hire some 200 taxi boat and small fishing boat drivers in Koh Tao Municipality for 3 months at the rate of US$ 100 per month (THB 3,000) to clean beaches and collect marine debris.
Apart from helping the boat drivers to support their families and survive the crisis, the campaign helped to restore nature and prepare the island for tourist visits once the situation improves. The campaign was thus in alignment with the objective of BIOFIN, which is to foster sustainable economic growth and achieve sustainable development by conserving biodiversity and ecosystems.