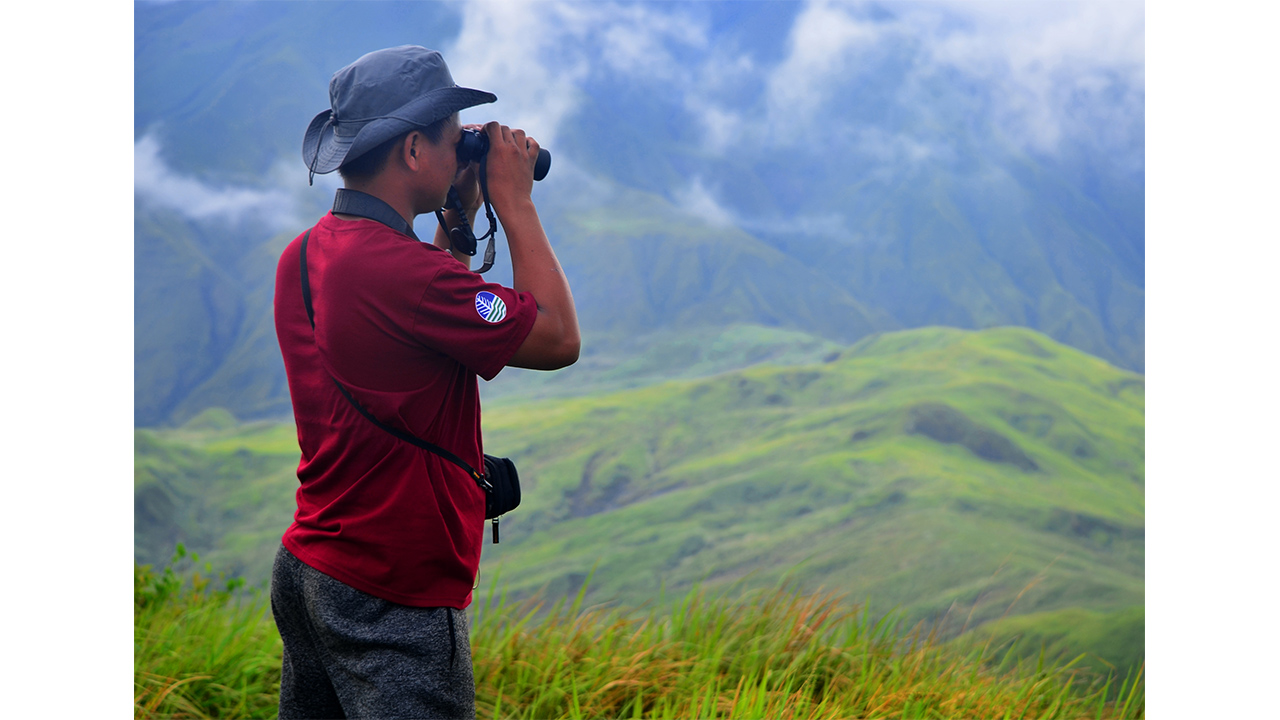 From Thailand to Ecuador, from Philippines to Costa Rica, BIOFIN-supported crowdfunding campaigns are aiming to make a real difference not only for nature, but for the lives of hundreds of people who lost their livelihoods due to the COVID-19 pandemic. 
One of the many knock-on effects of the pandemic is how millions of jobs related to promoting and protecting rare species and natural habitats have been lost. With tourists no longer visiting places such as the Island of Mindoro to see the rare tamaraw – a type of buffalo that can only be found here - rangers who protected them lost their incomes. 
The rangers were struggling to get by and were being forced to find alternative sources of income, meaning the tamaraws would be left unprotected. 
BIOFIN Philippines and partners saw the challenge ahead and created an online crowdfunding campaign called 'Together for Tamaraws', calling for donations for 59 rangers and wardens who received patrol assistance in the form of food packages for 6 months, 33 of whom also received field allowances for 6 months.
The campaign was a great success, exceeding its original target by 140%. This was in big part thanks to the creativity and enthusiasm of the public who got involved. From online second-hand auctions, to creating songs on YouTube to sell proceeds, to celebrity endorsements, the campaign made a big noise that moved the hearts and minds of the public. 
 
"The burden brought by the pandemic to the stewards of tamaraw was eased through the crowdsource funding of BIOFIN. It ensured continuous protection of the iconic wildlife, the tamaraw, in these trying times," said Neil Anthony Del Mundo, Coordinator, Tamaraw Conservation Program of the Department of Environment and Natural Resources
In Thailand, the 'Koh Tao Better Together' campaign was met with equal enthusiasm. The campaign was set up in partnership between UNDP and Krungthai Bank to support 200 tourist boat drivers from the island of Koh Tao who lost their income due to the pandemic lockdowns. 
The funds have a double benefit: as well as supporting the livelihoods of families, they will be used to remove marine debris. The drivers will be paid under cash for work modality to use their boats to collect marine debris. 
The campaign made a huge buzz on social media, with support from online influencers and strong media coverage. The campaign smashed the original target of USD$65,000, raising $92,000.  
"This project helps us a lot, there's been no income for us recently. We spent this money on groceries and invested in new fishing rods and equipment. The children now have enough to eat, and get to go to school," said Mr. Banjoingsak Kochakosai, Group coordinator, Boat taxi driver. 
"This project also brings our community together. Normally folks are busy with their own lives. This activity gives us an occasion for us to talk, catching up on work and life, and offers a chance to help each other. Most importantly it gives us the sense of solidarity when we help each other to improve the environment of our own island. We clean up beaches together. I thought… even without financial support now, we will still carry on this work. For our homes, for our visitors. Everyone will see our beautiful Koh Tao."
Campaigns underway
Campaigns are also currently underway in Costa Rica and Ecuador respectively. 
The FootPrints4ourFuture campaign in Costa Rica seeks to raise funds to both create green jobs and plant at least 200,000 trees. The campaign will also ensure that the trees will be maintained for 5 years. The campaign kicked of with a launch event featuring Vice President of Costa Rica Mrs Epsy Campbell Barr and Minister of Environment Energy Ms. Andrea Meza Murillo.
#ActivateGalapagos aims to support the employment and training opportunities of people in Galapagos whose lives depends both on tourism and the nature it attracts. With just over a week left the campaign has so far raised 80% of its target. 
For more visit: https://www.biodiversityfinance.net/crowdfunding