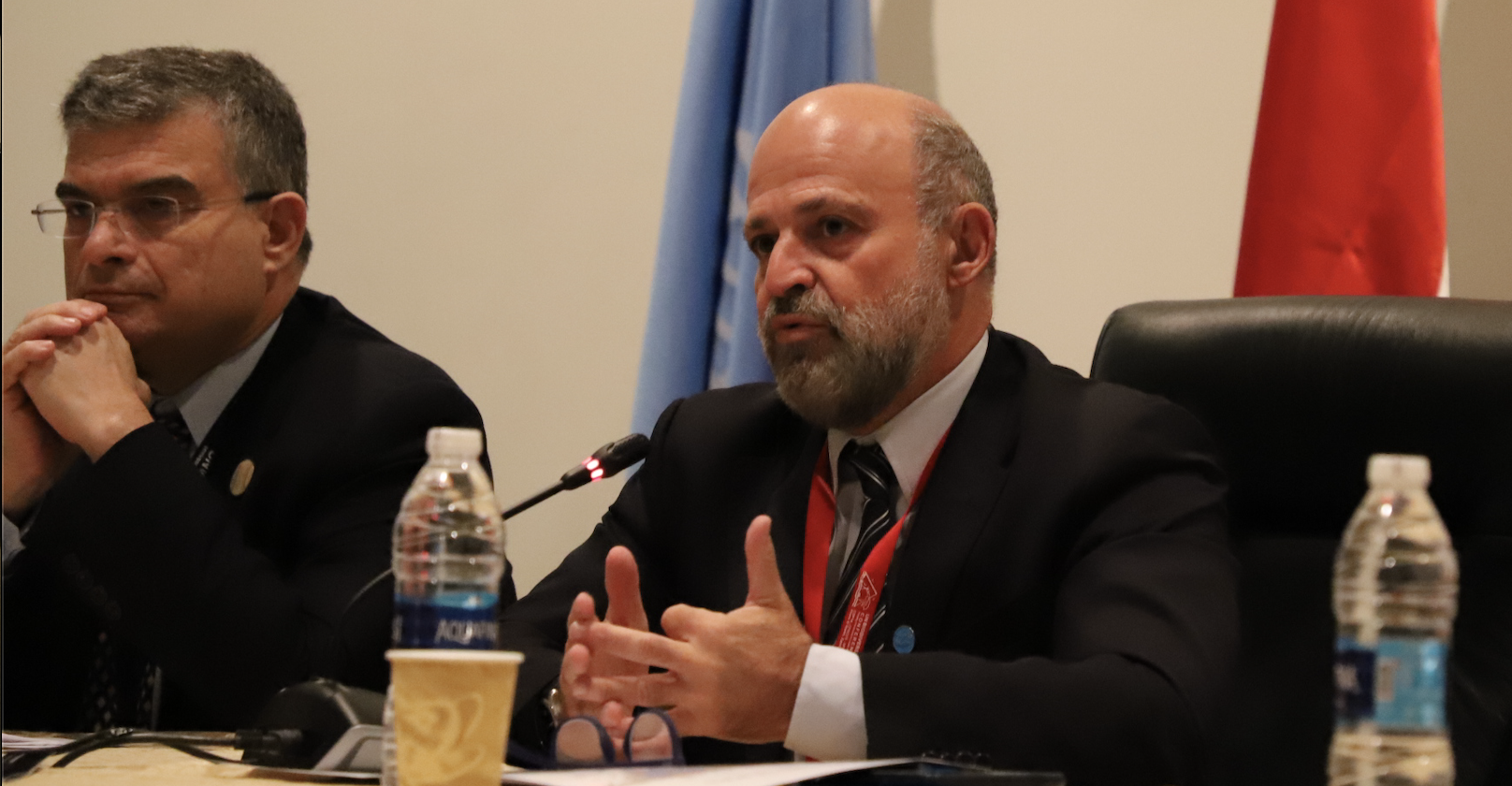 By Onno van den Heuvel 
Finance Leaders gathered recently in Egypt to debate the past, present and future of financing conservation during a parallel event of the High Level Segment of the CBD COP 14. The event brought together a diverse range of leaders in the lead up to the COP negotiations which are forging a new path for a post-2020 framework for biodiversity conservation – dubbed 'the New Deal for Nature'.
UNDP's Regional Director for Arab States, Mourad Wahba explained current investments in biodiversity total $52 billion per year, while conservative estimates point at global financing needs of at least $150 billion annually. BIOFIN countries have revealed through the BIOFIN process that their biodiversity expenditures account for between just 0.03 and 0.94 percent of GDP.
The Minister of Environment and Energy from Costa Rica, Carlos Manuel Rodriguez,  opened by illustrating what people spend on ice cream globally – being over US$ 59 billion US$ per year – greater than what is spent protecting biodiversity.
It is evident our financial problems of are not a fundamental lack of it, but how it is being used. He emphasised how BIOFIN is not a biodiversity project working in finance, but a finance project working on biodiversity. In Costa Rica, finance solutions include green bonds for financing and re-financing the protected area network, evolving their existing model for Payments for Ecosystem Services (PES) with more regard for biodiversity and green tax reforms. He called for BIOFIN countries to take a joint leadership role to frame the post 2020 framework for biodiversity finance.
The Minister of Environment & Energy of the Seychelles Wallace Cosgrow shared the wide range of innovative finance solutions pursued in the small Indian Ocean country, including their recently launched blue bond, and the establishment in 2015 of the Seychelles' Conservation and Climate Adaptation Trust (SeyCCAT) capitalised with blended capital proceeds from the Government of Seychelles amounting to a US$21.6M debt restructuring.
Through BIOFIN they work to rationalise the system of biosecurity fees, where in some cases were set at below cost-recovery values. The country is uniquely establishing a new Biodiversity Finance Unit as the lead entity to coordinate all matters relevant to conservation finance in the country.
The Director-General for the Environment, Nosipho Ngcaba discussed South Africa's vision on biodiversity finance. Through BIOFIN, the country completed and adopted their Biodiversity Finance Plan, prioritising 16 finance solutions into three action pillars; protected areas, ecosystem restoration and sustainable utilisation of nature. The country is leading the way in engaging the private sector in conservation, and continue to innovate in this field. Work on finance solutions includes a new self-certification system for enterprises on wildlife ranching, elaborating the existing system of tax incentives for conservation and the recent development of guidelines for implementing Biodiversity Offsets to make this mechanism operate more effectively.
The OECD's Director for Environment, Rodolfo Lacy showcased the wide range of tools and data they have produced to green fiscal frameworks, including a new guidance document to comprehensively review the negative impacts of subsidies to biodiversity, currently under development.
Director for Implementation of the CBD, Jyoti Mathur-Filipp, emphasised the need to accelerate progress towards biodiversity objectives under the post 2020 framework and the event finished with Egypt's Deputy Minister of Planning Dr Ahmed Kamaly Gad stressing the need to mainstream biodiversity in planning under the framework of the SDGs.