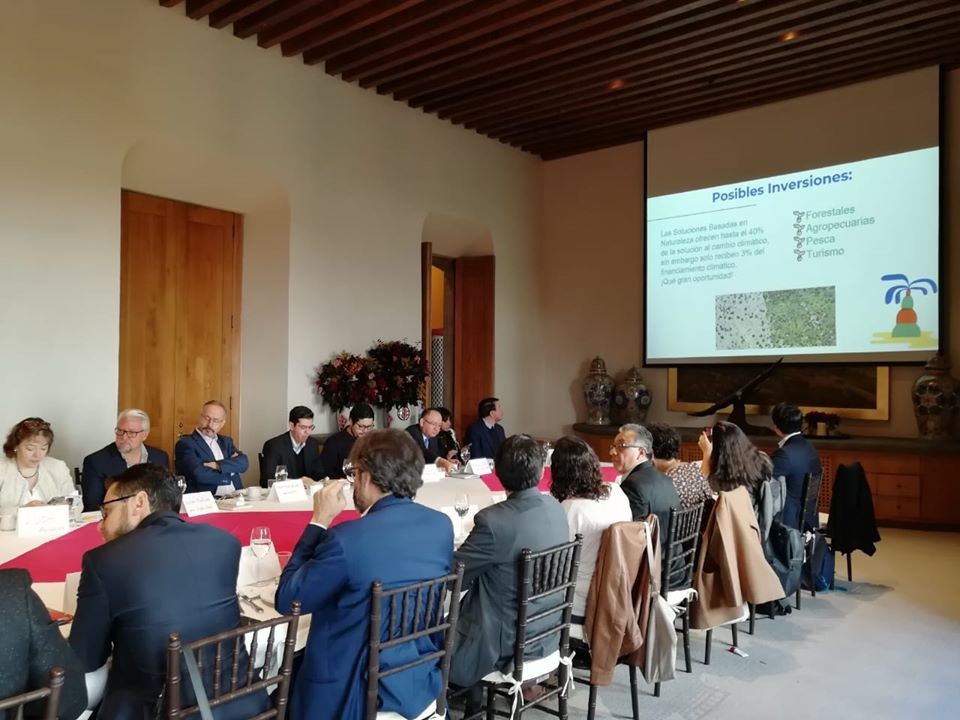 As part of the Bioeconomy finance solution, BIOFIN Mexico held a session with actors from the financial sector with the objective of getting feedback and validating BIOFIN's premises on the challenges to fund projects and business that have positive impact on biodiversity.

Specialists, investors and bankers attended the dialogue and reflected about the necessary actions to structure assets with positive impact in biodiversity that are also financially attractive. 
The challenges that were discussed can be divided into project structuration, resource availability, regulation, capacity building, and knowledge. The experts mentioned that some of the obstacles to finance biodiversity related projects are: 

1.    When structuring bankable projects the impacts will be greater if at early maturity stages the financial return is prioritized over environmental concerns . The projects that have social and environmental objectives with no financial consideration will not overcome the initial phase

2.    Scalable projects are more susceptible to receive financial resources, therefore the association of initiatives should be promoted, instead of financing small-scale efforts

3.    There is a knowledge-gap from both sides of the equation of the finance offer available for this type of projects. For example, there are 150 rural cooperatives that are overcapitalized and cannot find projects to finance

4.    It is crucial to promote the dialogue between the environmental and finance sector to convey projects and investment options, as well as build the enabling conditions to mobilize more financial resources

On the other hand, some of the opportunities identified by the financial experts were: 

1.    Promoting a permanent model of rural business development, including the systematization of business experiences, resource management, biodiversity and social impact, etc. 

2.    Build capabilities to access markets 

3.    Initiate the discussion with the finance system regulators to regulate the banks' environmental actions

BIOFIN will address these challenges and opportunities through the bioeconomy solution and will continue to organize these meetings and facilitate the discussion spaces throughout 2020 in order to accelerate primary sectors' business that have a positive impact in biodiversity.