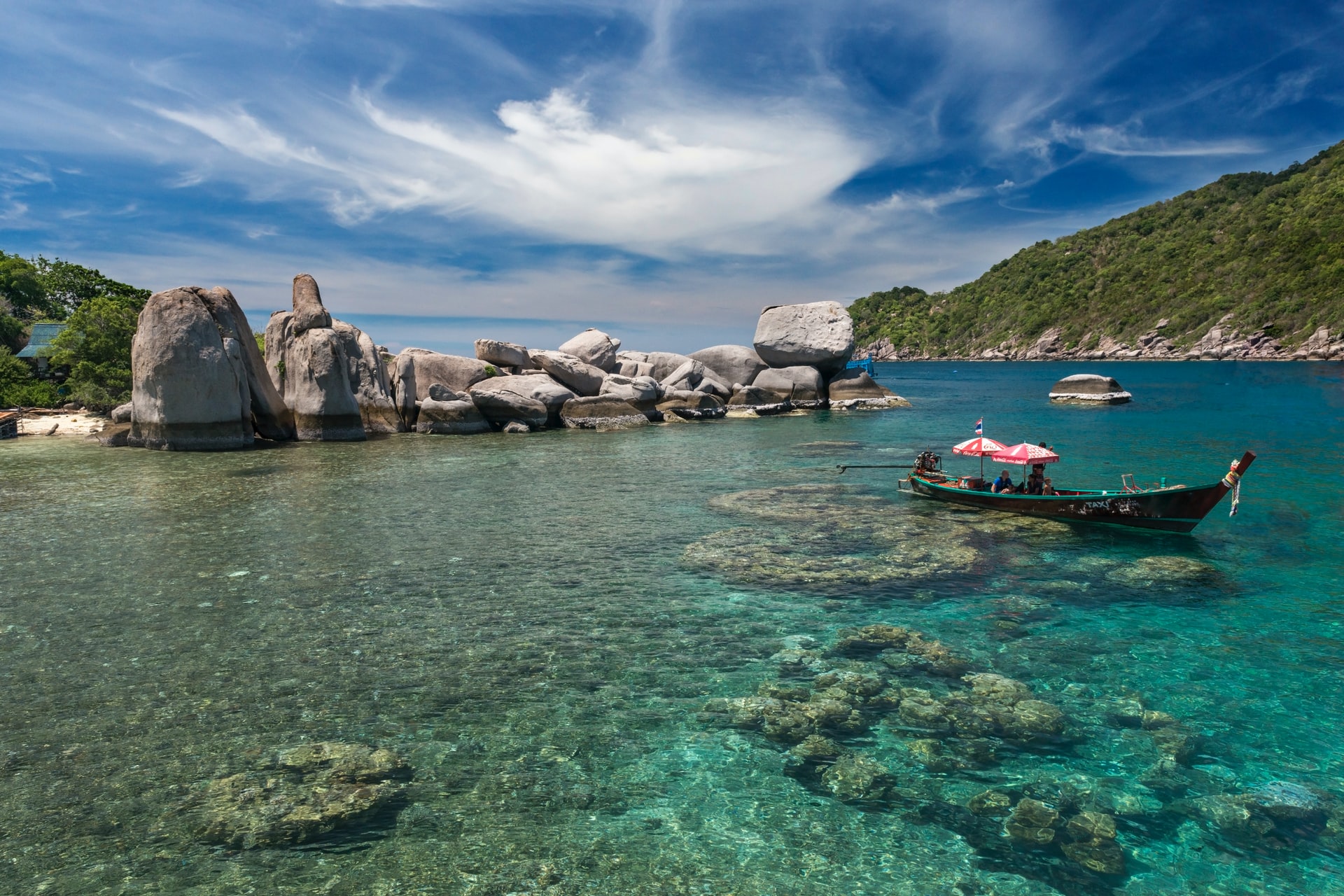 After BIOFIN Thailand's successful crowdfunding campaign to help clean up the beaches of Koh Tao and support livelihoods impacted by the COVID-19 pandemic, the former Mayor of the island took his experiences to graduate from the 2020 – 2021 Asia Pacific Mayors Academy. 
Chaiyant Thurasakul was selected last year to join other mayors across the region to learn about, among others, designing sustainable urban environments, building smart and inclusive cities, and building sustainable development pathways.  On completion the mayors receive a Certificate from the United Nations Mayors Asia Pacific Academy.
"BIOFIN stood ready to support Koh Tao by raising $92,000 from public donations for a 3-month ocean and beach cleaning campaign," explained Thurasakul. "The campaign helped to build trust between the Koh Tao municipality and local people, whose engagement is critically important. I trust that the new mayor will cherish this long-term partnership with BIOFIN, and soon the tourist visitation fees will be possible to finance our beautiful Koh Tao."
pic.twitter.com/vIlbSNcJ59

— BIOFIN (@UNDPbiofin) July 2, 2021
Soon, BIOFIN will start a pilot scheme with Koh Tao to collect fees from tourist (30 to 100 Thai baht per person per trip) to be earmarked by the municipality to fund conservation activities on the island. This will lay the groundwork to support other nature-based tourism sites, non-protected areas and national parks all across Thailand.
Though Koh Tao municipality is in transition period, both former mayor and the newly elected mayor shared the message that biodiversity financing will continue to support Koh Tao to mobilize resources and funds for sustainable environmental management and safeguarding the coral reefs.  
Former Mayor Chaiyant spoke about "thinking local, acting global", pointing to the importance of innovative biodiversity finance solutions – crowdfunding and the user charges collection scheme to other mayors from Asia Pacific region.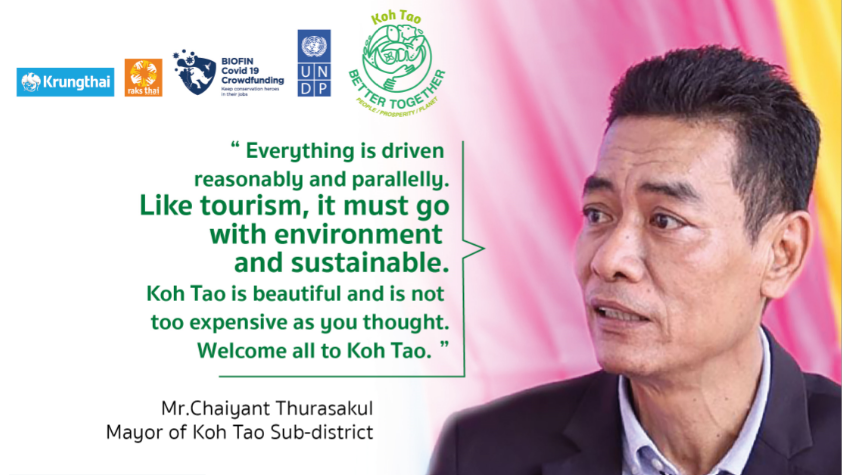 "The Koh Tao Smart City and Green Island"  is the theme that the former Mayor Chaiyant presented to mayors at the Asia Pacific Mayors Academy. The newly elected mayor of Koh Tao, Watcharin Fahsiriphon, will continue implementing the 'Koh Tao Smart Island' as part of the post-COVID19 recovery programme for Koh Tao's sustainable urban finance for local government unit.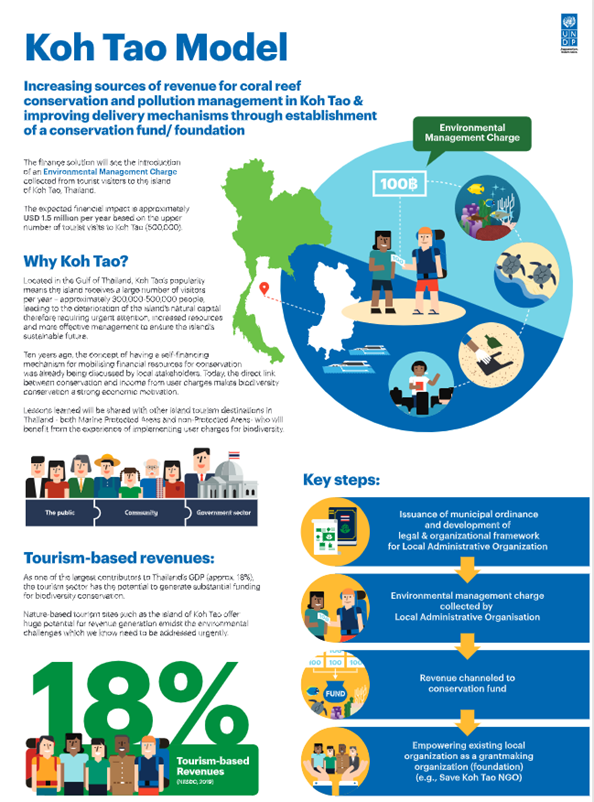 ​