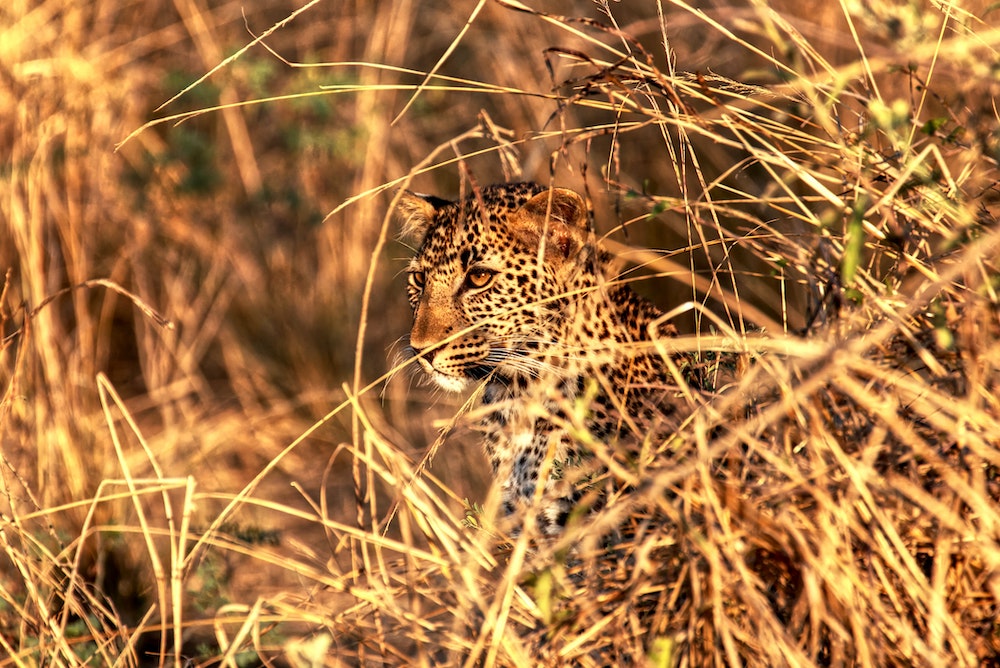 By Bruno N Mweemba, BIOFIN Zambia Team Leader
BIOFIN Zambia and high-level partners have published guidelines and listing rules for green bonds to attract investments in projects that will help protect and even restore biodiversity.
Zambia is a country that has faced huge biodiversity loss in recent years and BIOFIN is supporting government and the private sector with identifying innovative solutions to protect and restore nature, while supporting the economic development of the country.
Green bonds have been created as a way to not only protect biodiversity, but to help invest in innovative projects that will bring long-term benefits both to the planet and to investors.
Investing in nature
A green bond is long-term funds that are borrowed to be spent solely on green projects.
It works in such a manner that an issuer (borrower) approaches investors to lend the issuer some money to be repaid over time with interest called coupons. Key to the lending process is that the issuer must commit to spend the borrowed money on agreed green projects, such as projects that support biodiversity conservation, climate change mitigation and adaptation as well as land degradation.
The proceeds from these green bonds will be used to finance green-related national priorities as outlined in Zambia's various green growth policies and strategies, most of which have specific plans in place which can be the target of the green bonds proceeds.
For example, Zambia's National Biodiversity Strategy and Action Plan (NBSAP-2) has a target to reduce deforestation by at least 25%, and one way of doing this is to invest more in alternative renewable energy technologies. As such, green bond proceeds can be deployed to finance projects that promote alternative renewable energy technologies that would help to reduce deforestation.
Working in partnership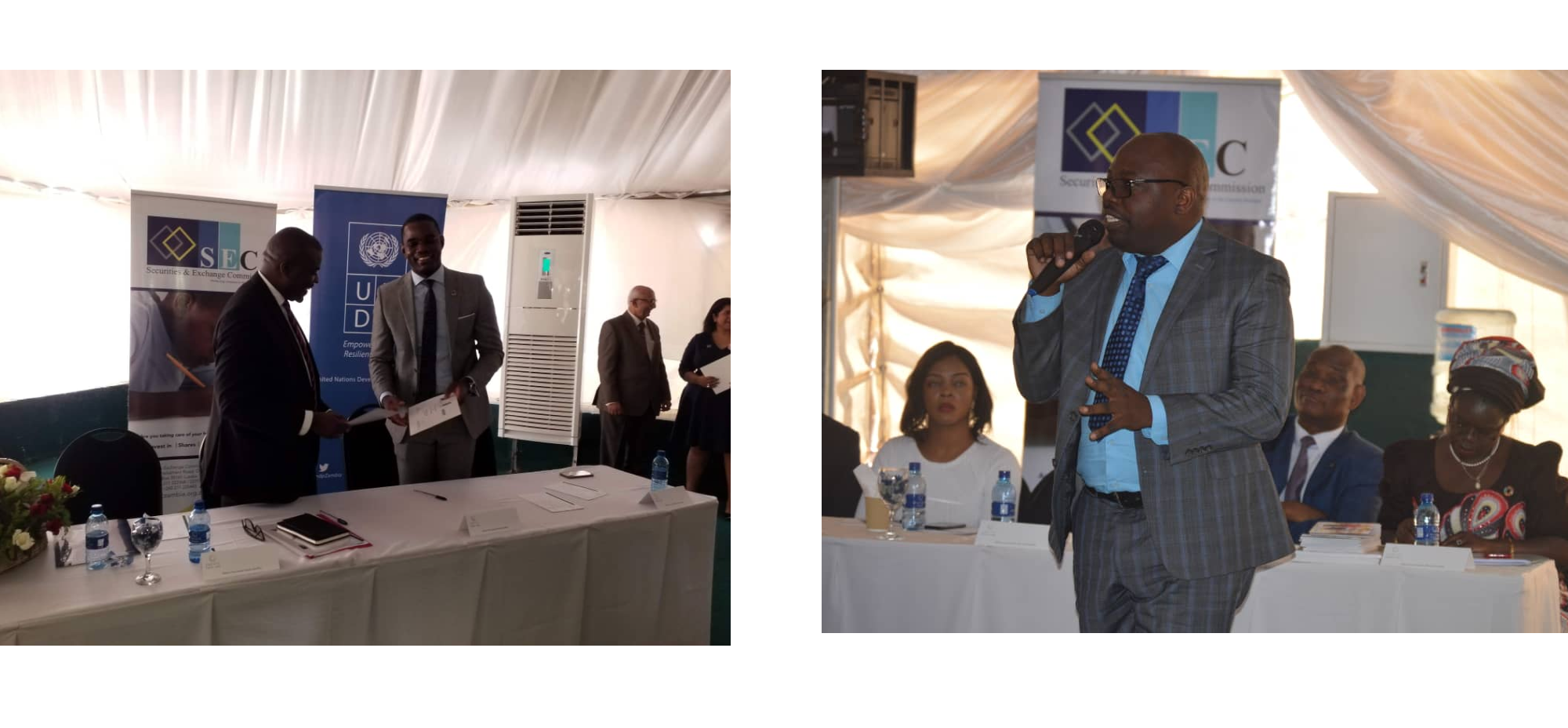 Left: Signing ceremony for the collaboration between UNDP / BIOFIN Zambia and the Securities and Exchange Commission. Right: Bruno N Mweenba presenting to the capital market players for capacity building.  
BIOFIN Zambia first did a thorough gap analysis to identify what would be needed to develop a green bond market. Two key gaps where identified: capacity challenges among stakeholders and the lack of an enabling legal framework, rules and guidelines that would shape the development of a green bond market for the country.
Based on this, BIOFIN Zambia worked to increase knowledge and awareness among stakeholders, including financial sector regulators. From this point, a working group was created to drive the process with a project roadmap. From this group, the green bond guidelines and listing rules were created. They have since been gazette and published.
One key takeaway to make this work was to ensure the identification of a broad set of stakeholders to work with as early as possible, notably the Securities and Exchange Commission (SEC) and the Lusaka Securities Exchange in this case.
This is because the financial sector regulators tend to have minimal awareness and structuring capacity on green bonds. There were assumptions that regulators would be fully aware of the instrument and how it works. Not being the case, BIOFIN Zambia invested in the capacity building before proceeding with the other technical aspects of the green bond market development process.
The SEC became a key partner and became the secretariate, where they signed a certificate of collaboration with BIOFIN and were instrumental in pushing the agenda through the Board of SEC who approved the green bond guidelines since the instrument is anchored in the Securities Act.
The Ministry of Lands and Natural Resources, and more specifically the Department of Climate Change and Natural Resources, also played a key role in making this become a reality.
Moving forward
The next step is to raise awareness of the green bond guidelines and rules among companies and investors, and to ensure the right incentives are in place nationally.
The incentives currently awaiting approval by the Ministry of Finance relate to making green bond issuance costs tax deductible as well as zero rating withholding tax on interest. This remains one of the key missing links in the creation of the enabling environment for green bonds in Zambia.
In the first quarter of 2021, the focus is now to start looking for projects and potential issuers of the bonds. This process has already commenced having held a three-day workshop in February 2021 at which various projects were presented. 
The target by BIOFIN Zambia and its stakeholders for 2021 and 2025 is for Zambia to record its first green bond issuance with a target of 30% of the proceeds aimed at financing biodiversity conservation interventions. Critical at this point is establishment of a technical assistance package to potential issuers.
BIOFIN Zambia has also begun a partnership with WWF Zambia to provide technical advisory support to the first green bond issuers. Both organizations are working to engage more partners to ensure a smooth, green transition in the bond market from the start.