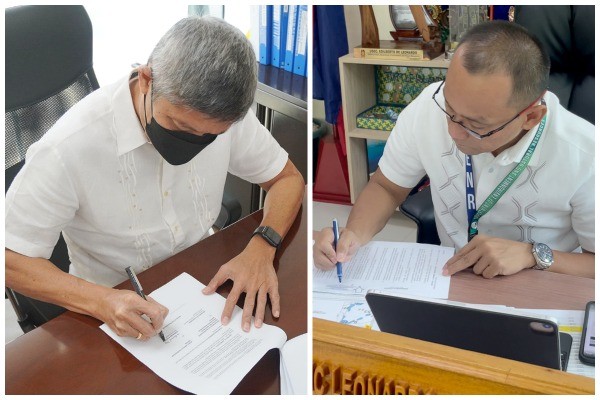 The Public-Private Partnership (PPP) Center and the Department of Environment and Natural Resources – Biodiversity Management Bureau (DENR-BMB) recently signed a Memorandum of Agreement (MOA) to ensure that the use of protected areas in developing PPPs is consistent with the principles of biological diversity and sustainable development.
PPP Center Executive Director Ferdinand A. Pecson and DENR-BMB Undersecretary for Special Concerns Edilberto DC. Leonardo signed the MOA on August 9, 2021 which outlines the framework of cooperation and coordination between the agencies regarding development for PPPs in protected areas. Under the MOA, the formulation of guidelines for PPPs in protected areas is prioritized.
It is crucial to have clear policies laid out for developing projects especially in critical sectors such as the country's protected areas. The MOA also confirms the PPP Center's support to building the capacities of the DENR and concerned implementing agencies in structuring and designing PPPs in protected areas, with main focus on resiliency, safety, as well as conservation and protection of protected areas and natural resources.
The DENR-BMB is currently working with the Biodiversity Finance Initiative (BIOFIN), a United Nations Development Program (UNDP) managed global collaborative partnership, on addressing biodiversity finance challenges and designing finance solutions for implementation in biodiversity conservation in the country. The BIOFIN, with its expertise and connections, will provide substantial support in attaining the goals of the MOA.
The MOA is anchored on the implementation and compliance to Republic Act (RA) No. 7586 or the National Integrated Protected Areas System (NIPAS) Act of 1992, as amended by RA 11038 or the Expanded NIPAS Act of 2018.