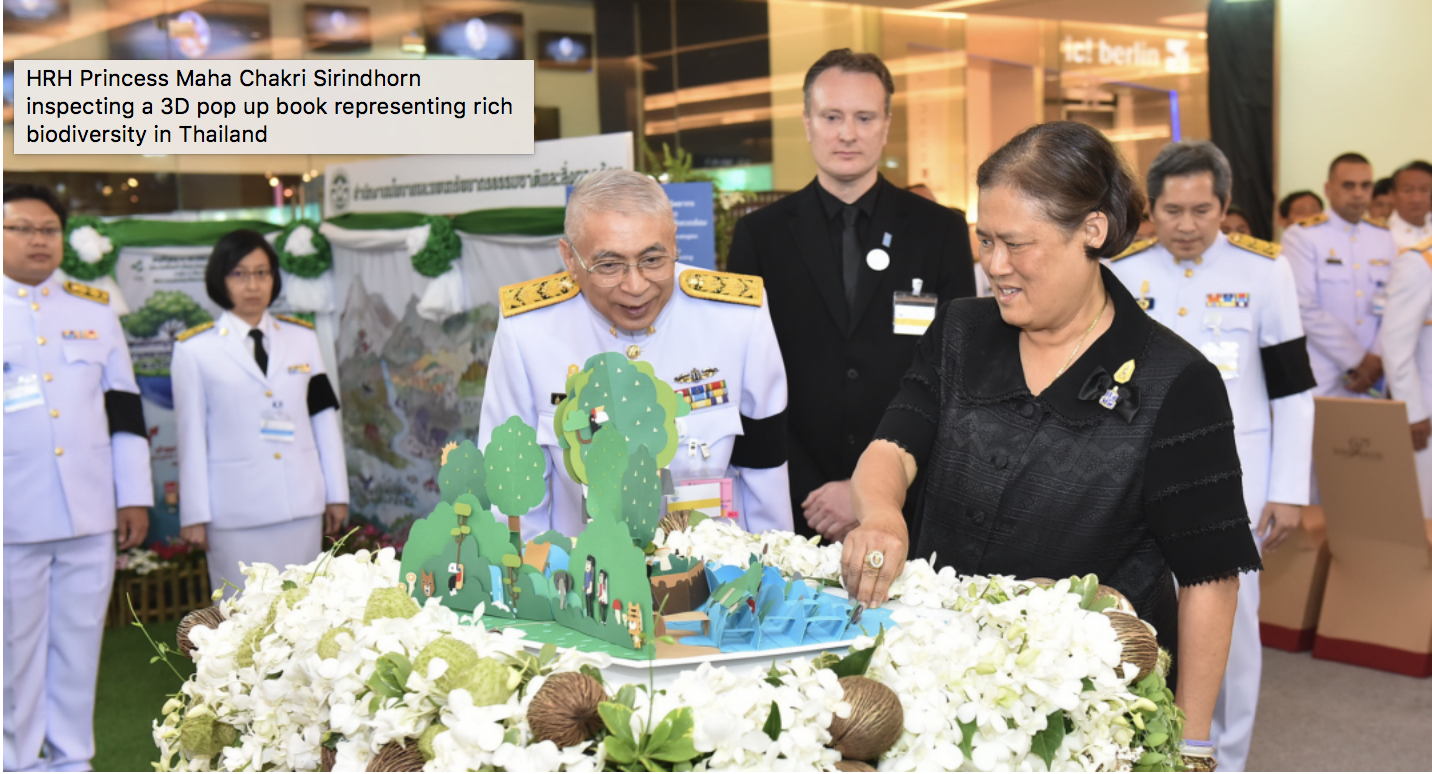 "It is not just the responsibility of the public sector; producers, consumers and also private sectors directly or indirectly benefit from biodiversity should consider investment in protecting and restoring biodiversity resources," said Her Royal Highness Princess Sirindhorn as part of her Royal Speech during the opening ceremony of the 2017 BIOFIN DAY recently organized at Siam Paragon, Bangkok. 
Thailand is recognized as a country with abundant biodiversity resources which are sources of livelihood and economic growth of the country. An estimated that 8% of plant species and 10% or coral species worldwide are found here. The country houses around 141 species of indigenous vegetables and 1,500 herbal plant species which are now used in the manufacturing of traditional Thai medicine. Unfortunately, the country has generated its revenue on the expense of its resources. 
The 3-day-long BIOFIN DAY celebration, ended on Monday April 24, was part of the Biodiversity Finance Initiative (BIOFIN), a global partnership addressing the biodiversity finance challenge, which Thailand is one of 30 countries taking part in the partnership. Managed by the United Nations Development Programme (UNDP), BIOFIN provides an innovative methodology enabling countries to measure their current biodiversity expenditures and identify finance solutions to bridge their national biodiversity finance gaps.
In her royal speech, HRH Princess Sirindhorn also urged that Thais recognize the importance of biodiversity financing.
"I am pleased to learn about what BIOFIN is trying to achieve…BIOFIN provides the framework to analyse the policy, institutional and legal context as well as socio-economic drivers. It is understood that huge fund are needed to make the reservation of biodiversity resources possible," stated the Princess. 
The celebration, co-hosted by UNDP, the Royal Plant Genetic Conservation Project, the National Economic and Social Development Board, the Office of Natural Resources and Environmental Planning and Policy, aimed to raise public awareness about biodiversity loss and the critical need to raise and manage finances for biodiversity and ecosystem conservation in Thailand and across the globe.
According to Onno Van den Heuvel, manager of the Global BIOFIN, who also attended the event, investment by the private sector in biodiversity worldwide have risen strongly in the past 10 years. The most notable, said Heuvel, is organic farming or certified forestry which global investments are approaching the 10-billion-dolar mark. 
"What this mean is the private sector widely embracing sustainable development concept, and the role of a programme like BIOFIN is to facilitate a national dialogue about how investment can be diverted to the combined objectives of biodiversity conservation and sustainable development."
Mr. Heuvel said, BIOFIN will help Thailand, as well as other 29 countries, develop its biodiversity finance plan with a series of prioritized finance soultions. With the strong support from the Global Biodiversity Finance Initiative and the interests among public and private sectors which the three-day BIOFIN DAY event helped to spark, Thailand is moving ahead on this challenging path for sustainable biodiversity financing and management.