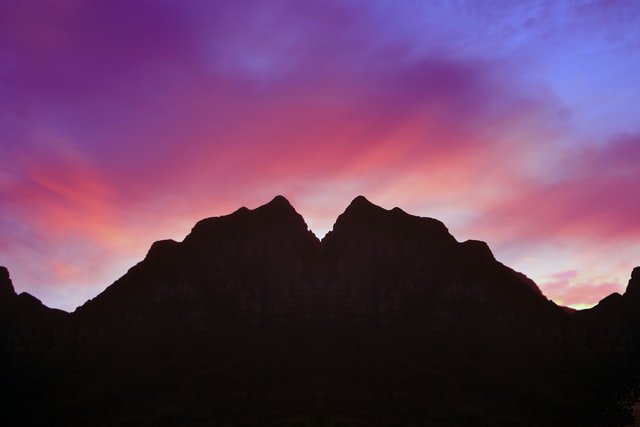 The United Nations Development Programme (UNDP) in South Africa through its Biodiversity Finance Initiative Project (BIOFIN), with the support of Impact Observatory and the Sustainable Markets Foundation, partnered with the Department of Forestry, Fisheries and the Environment (DFFE) and the South African National Biodiversity Institute (SANBI) to launch the project "Maps of Hope" which aims to map the South Africa's essential regions for biodiversity, climate change mitigation, and sustainable development. The event runs between 9 and 15 June 2021.
The opening launch was attended by over 70 of the country's leading scientists and environmental policy experts on a virtual workshop to create 'maps of hope' that identify South Africa's essential life support areas. These are areas that maintain biodiversity ecological infrastructure which deliver essential ecosystem services for humanity, such as carbon storage, food, freshwater, water filtration, and disaster risk reduction. 'Maps of hope' will identify key areas of actions to protect,  manage, and restore nature sustainably to enable South Africa to deliver on its strategic priorities comprising of biodiversity, climate change mitigation, and sustainable development.
"This project which we are launching today really aims to support the country's ongoing effort, using the best existing expertise in the country. This is an opportunity to demonstrate that South Africa is a champion in the development and the use of spatial data. This is a work that will certainly be showcased at major conferences in 2021 and it could be factored into the construction of the Post-2020 Global Biodiversity Framework" said UNDP Nature, Climate and Energy, Programme Manager Dr. Janice Golding.
According to the Intergovernmental Panel on Climate Change (IPCC) report[1], we have only a decade to avoid the catastrophic impacts of climate change. Furthermore, the Intergovernmental Panel on Biodiversity and Ecosystem Services (IPBES) confirms that if biodiversity loss continues at its current rate, one million species will be at risk of extinction[2]. The effects of climate change and biodiversity loss will likely be felt far and wide, posing two of the greatest threats to humanity per the World Economic Forum's Global Risk Report[3]. In South Africa, climate change will lead to loss of biodiversity and habitats leading to a knock on effect of a contracting GDP. However, we have the solution within our reach - by protecting, restoring, or sustainably managing nature, we can provide one third of the solution to mitigate climate change, improve water security, and safeguard the livelihoods of millions of people directly dependent on nature for their subsistence. It is important to foster the right partnerships between Government, Private Sector organisations and broader civil society to implement lasting solutions.
"This mapping project will contribute to our understanding of Essential Life Support Areas based on our ecological infrastructure. Therefore, we look forward to working with all the partners and to taking our policies, strategies, implementation tools and mechanisms to map these areas. This will go a long way and will provide decisive support to enable us to monitor progress on global and national goals" said Acting Deputy Director General Biodiversity and Conservation, Mr. Sydney Nkosi. 
Discussions from the launch led to a number of recommendations and outcomes including that the Republic of South Africa, along with the other pilot countries (Cambodia, Colombia, Costa Rica, the Dominican Republic, Haiti, Kazakhstan, Peru and Uganda), will create 'maps of hope' developed to expand the use of spatial data in decision-making processes and promote the implementation of nature-based solutions in the country. The outcomes from this initiative will be used by UNDP and national stakeholders to scale-up action globally. The results of this project will be used to influence key international policy processes, including activities related to the United Nations Framework Convention on Climate Change (UNFCCC), the United Nations Convention to Combat Desertification (UNCCD) and the 2030 Agenda for Sustainable Development.