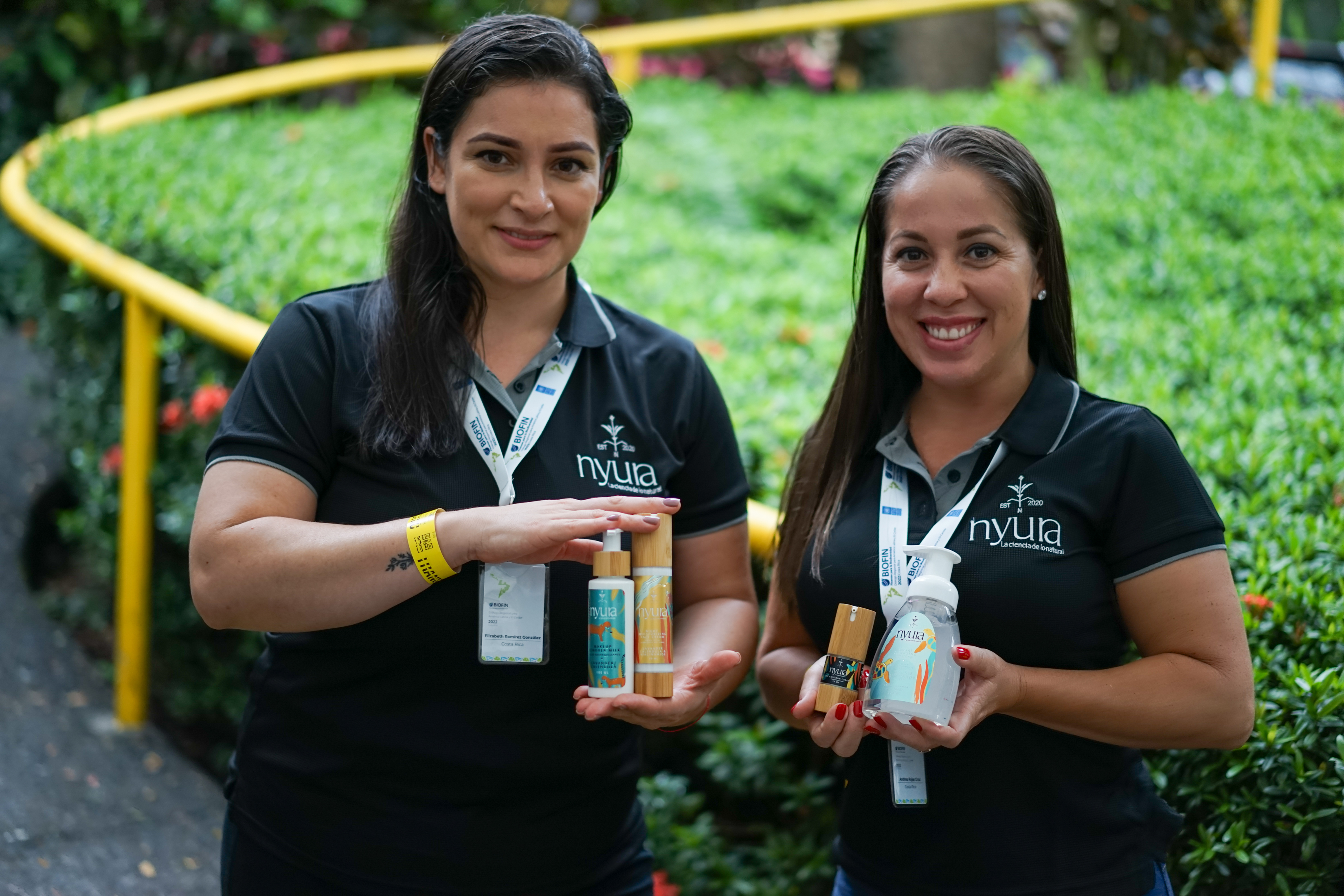 At the height of COVID-19-related lockdowns in Costa Rica, Elizabeth Ramirez Gonzalez and Andrea Rojas Cruz,   both out of work, decided to do an online course on organic cosmetics. They did now know each other at the time and little did they know that connecting online would lead them on a journey to creating a fast-growing natural cosmetic company in Costa Rica. 
"We met on an online training course - an introduction to natural cosmetics," says Andrea.  "I was interested in this because I was tired of all the products you could find in the shops. They were no good, not natural, and not working. I loved the process of making cosmetics and I was thinking of doing it just for me… But, well, I love helping people and then I met Elizabeth."
"I was previously a makeup artist, and I was at home during COVID," says Elizabeth. "I had a lot of experience working in beauty salons, and I wanted to focus on improving the products we used. Normal cosmetics create a lot of waste, and I was very aware of how this waste can pollute water and, for example, impact communities. I want to change this and positively contribute to society. I wanted to create less waste and more natural protection through cosmetics."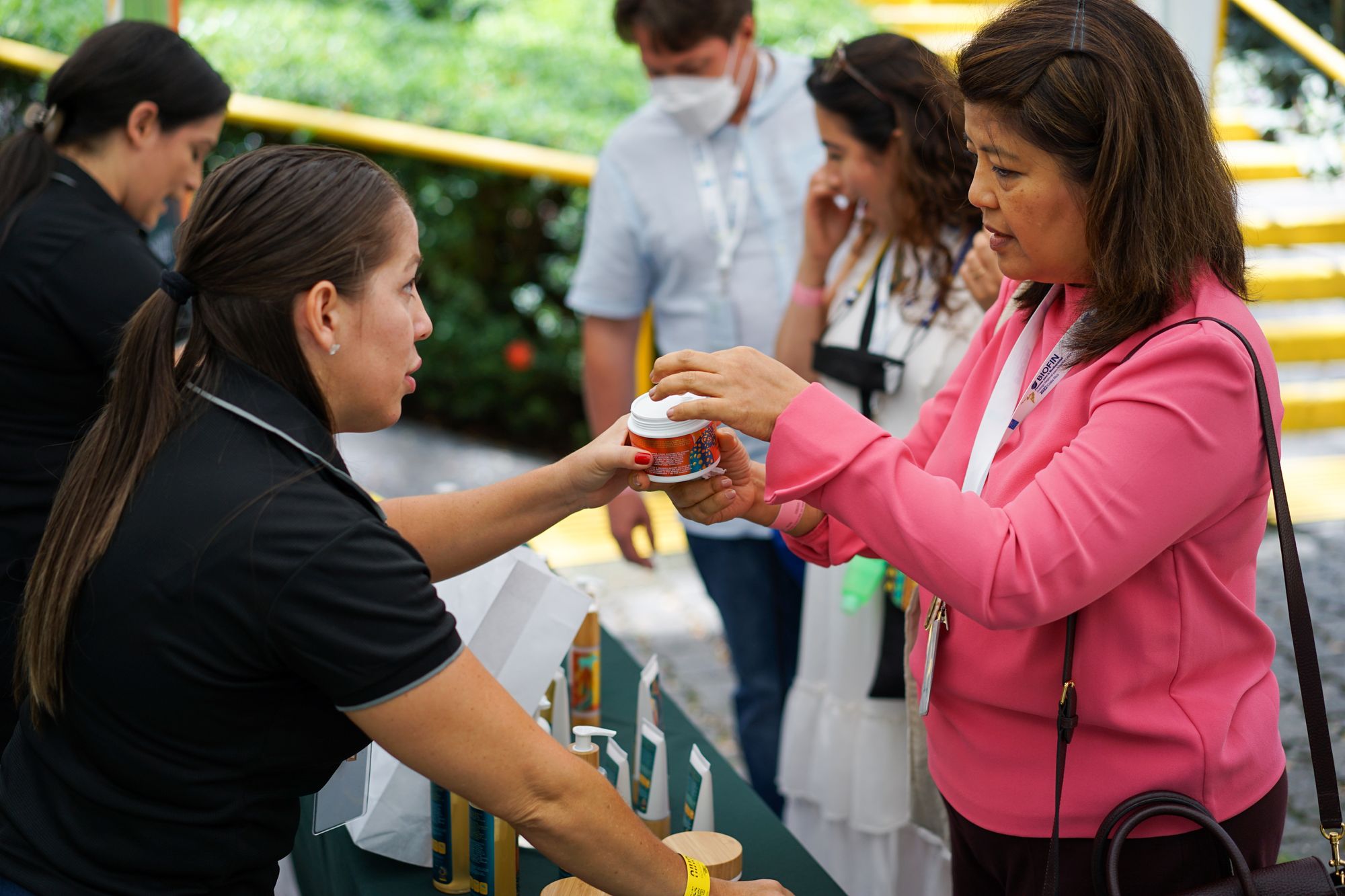 Whilst starting the course, Elizabeth, seeing Andrea was the only other Costa Rican on the Spanish course, reached out to ask if she was able to find a certain product in Costa Rica. That was the moment their adventure began. Over the next 8 months the pair shared ideas and investigated ways to make products that maybe, just maybe, people would purchase. The idea for their very own natural cosmetic company, named Nyura, was born. 
"We started putting all the ideas together," said Andrea. "The important idea was how we could find the products and change things here. That's when we started making some products."
Just before Christmas 2021, the pair started to make boxes of products, yet they had yet to meet in person. "We made the boxes at home ourselves, then we met for the first time ever where we exchanged the pieces to make the boxes to sell. That was after 8 months of just speaking on the phone!" says a smiling Andrea.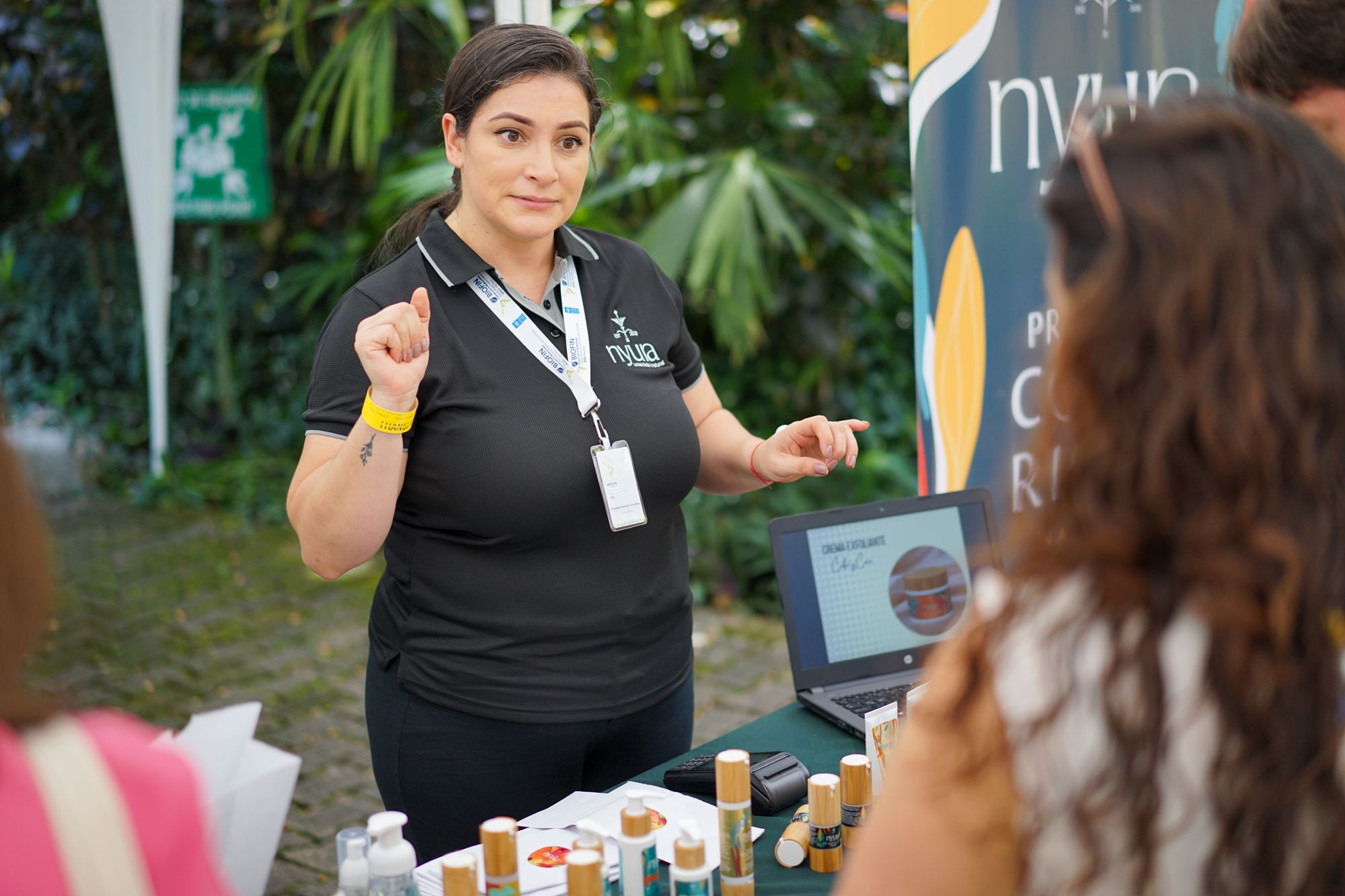 "It was our dream, so we decided to just start with something. I wasn't sure if people would be interested. Just 2 years ago we had little boxes we were selling to family and friends. And they loved it. They asked us to do it again."
Sensing they were on to a feasible business idea, Elizabeth and Andrea needed funding to take them to the next level. That was when they hit a hurdle. 
"We asked the banks for credit, but they all said no. We went to every single one, but no," says Andrea with an air of frustration.
This is a common problem women face in Costa Rica and in many parts of the world. While women play a fundamental role in the conservation of nature and the socio-economic development of communities and nations, access to financing is a large barrier for many female entrepreneurs.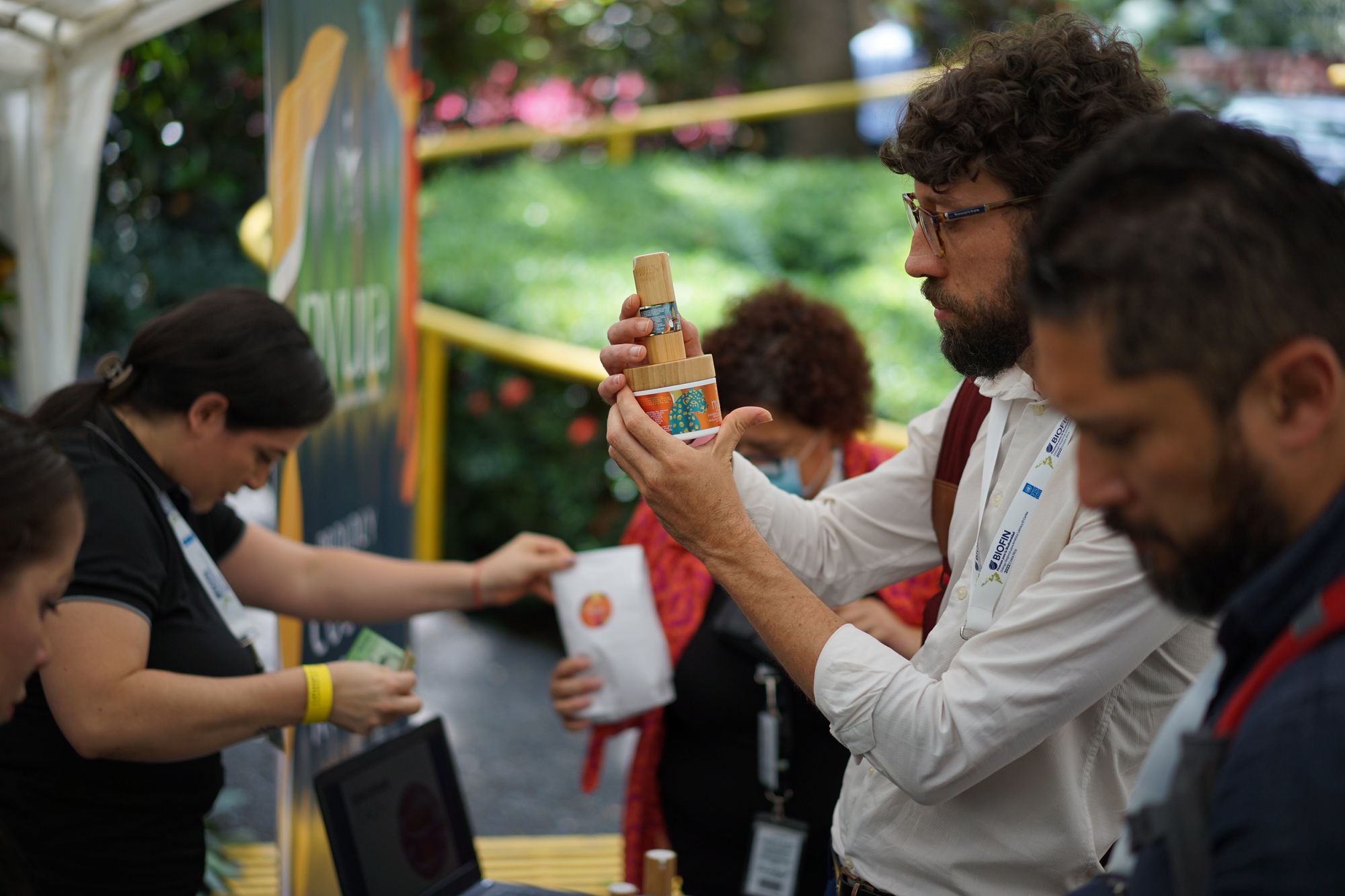 "Banks are used to lending money to men," said Elizabeth. "That's how its always been. It's difficult to get a loan from a bank because they're not used to financing projects led by women. At one point I was going to ask my husband to apply for the loan for me."
Fortunately help was at hand thanks to the Women+ Nature+ Programme, launched by the Ministry of Environment and Energy (MINAE) and UNDP's Biodiversity Finance Initiative (BIOFIN).
"We were sad about not getting credit," says Andrea. "We didn't know what we could do. But then we heard about the facilities for women via the National Institution of Women, and within one month we got the money."
The pair applied via the programme and received access to credit which allowed them to buy packaging and marketing materials for their products. This, in turn, helped them get their products placed in nine stores in Costa Rica. Without this financing, it would have been difficult to take Nyura to the next level. 
The Women+ Nature+ Programme includes three financial mechanisms that boost women's access to financial instruments in biodiversity-related activities such as tourism, forestry, agriculture and fishing – activities traditionally disproportionally undertaken by men.
Elizabeth and Andrea were able to access funding via Women Natura Credit developed by the Foundation for Development (Fundecooperacion para el Desarrollo) with endorsement of the National Institute for Social Welfare´s Trust Fund (FIDEIMAS). 
Under this instrument, female entrepreneurs are able to access USD$800 to USD$16,000 credits, with an interest rate between 8% and 15% per year. 
"We have had a lot of appreciation for our product," says Andrea when asked to think about what's next. "We think there'll be more interest from abroad too because Costa Rica is known for its biodiversity, and we believe our products add value to this."
"When COVID hit, I was so worried about what was to happen," says Elizabeth. "But thanks to the help we've received, it's been life-changing. I hope we can contribute to society in a positive way, helping the environment, giving opportunities to women, and helping the country's economy. It's an exciting time."
And what advice would they share with budding female entrepreneurs? "To believe in themselves, and believe in the products - just believe," concludes Elizabeth. "Also, do not listen to the critiques, do not listen to all the 'no no no no', they must believe in themselves."