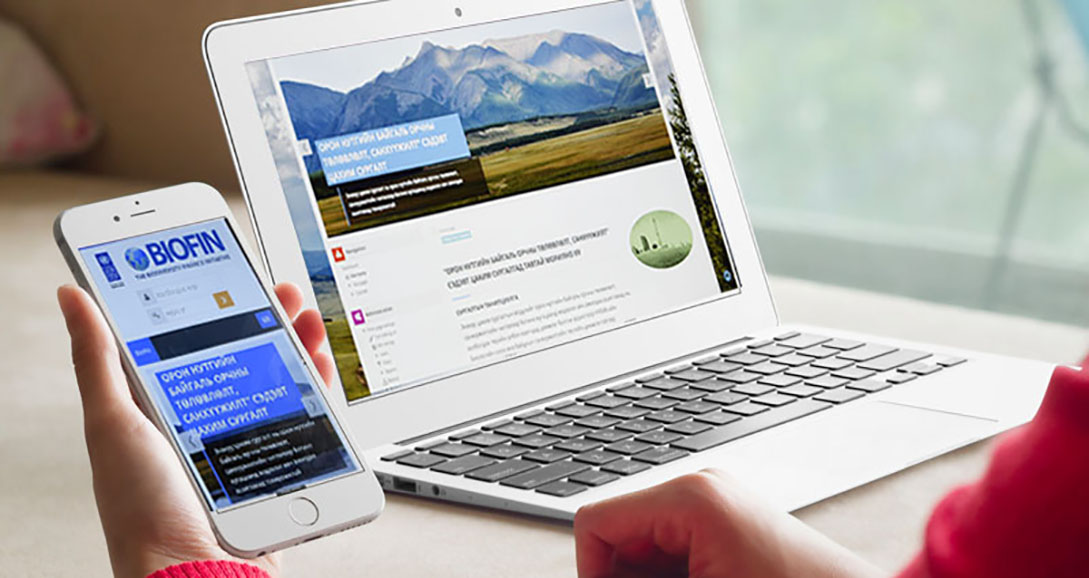 The first Environmental Planning and Finance online course developed by BIOFIN Mongolia is now part of formal distance trainings of the National Academy of Governance, a leading public educational institution in Mongolia.
The online course (16 hours), designed to train stakeholders at the local level including civil servants, self-governing bodies, civil society organizations and biodiversity practitioners with core knowledge and skills on how to effectively plan, budget and implement local activities. In order to re-shape content of the training module, the BIOFIN team conducted two regional trainings engaging participants from Eastern and Western provinces.  
Participants learn development policy, environmental planning and its financing mechanisms as per the present legal framework. It also includes learning on how to mobilize resources at local level, and collect revenue from natural resources use fees and carry out effective environmental protection and rehabilitation activities.
This course also provides a range of useful documents and materials, short explanatory videos to reinforce the knowledge of participants on relevant laws and regulations. Participants will receive a Certificate of Completion after successful Module-end and a Final test. An integrated system for this online course will be available from the start of 2019 Academic year.  
As of one of the biodiversity finance solutions identified by the country, and to fill the finance gap for the National Biodiversity Programme, there is opportunity  to increase the funds for environmental protection and rehabilitation activities. On average, annually 73 billion MNT (USD 27 million) were collected in local budgets through natural resources use fees between 2015 and 2017. However, only 38.7 percent of this revenue was used for intended purposes, which shows lack of implementation of the law. By improving the Law of the Natural Resource Use Fee, approximately MNT 15-16 billion tugriks per annum can be mobilized for projects that benefit biodiversity.
Here are several factors for why the funds are not use properly. There is a lack of cohesion between environmental planning and financing, and expenditure and intended use of the revenue is not planned. Revenue from natural resources use fees is different among provinces, thus creating unequal budget for environmental protection and rehabilitation activities and lack of collaboration and information sharing among the local stakeholders.
The new course aims to address several of these barriers to sound financial management for biodiversity at the local level in Mongolia.

Pilot training at the National Academy of Governance  organized with InfoCon IT consulting team received positive feedback. 2018