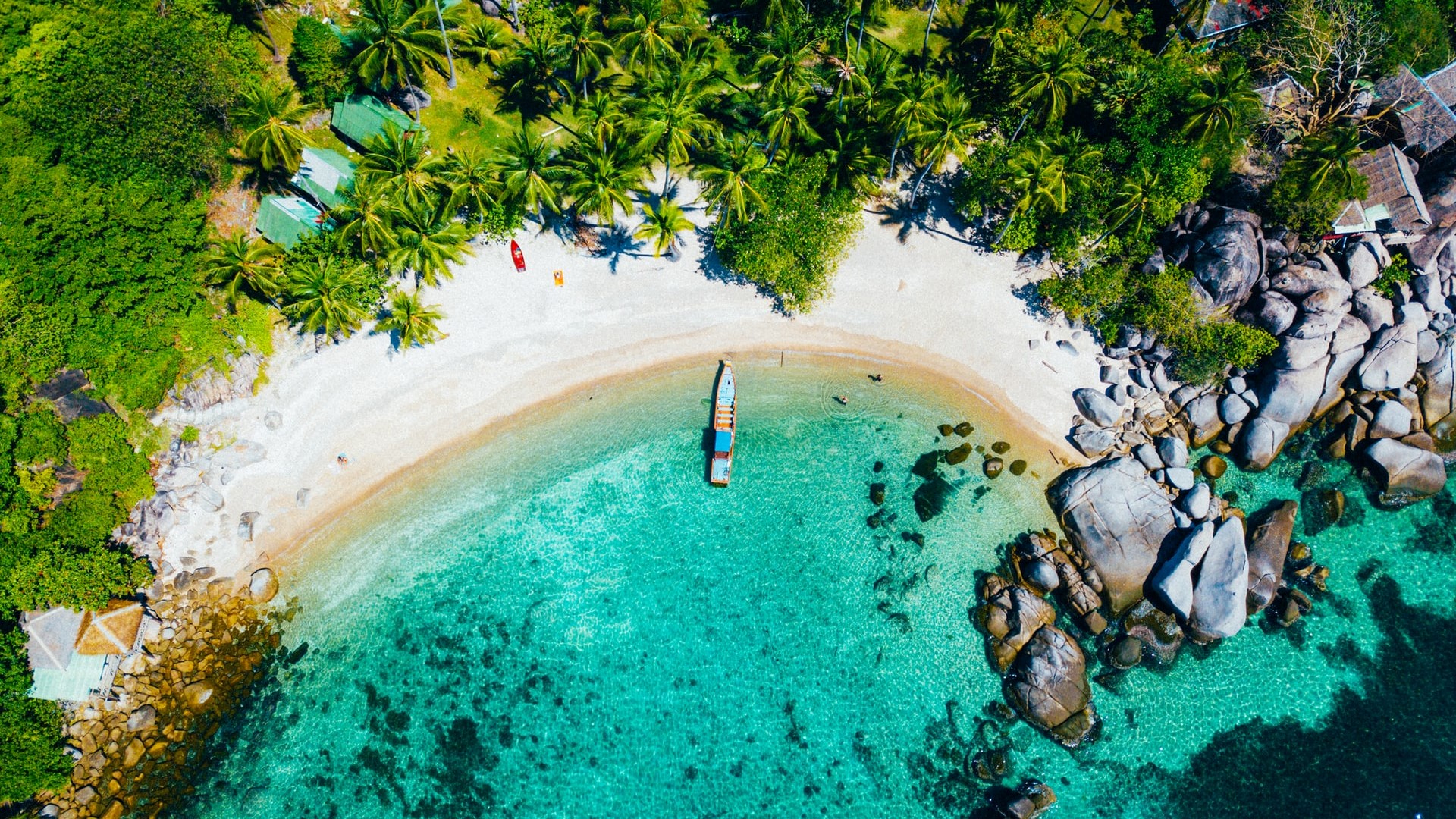 By Niran Nirannoot, Boonthida Ketsomboon, Annabelle C. Trinidad
Koh Tao is one of the most unique and attractive tourist destinations in Southeast Asia. The island derives many benefits from its rich biodiversity, from the beaches known for crystal clear water, jungle habitat, and most famously, rich coral reefs. The island is visited by approximately between 300,000-500,000 tourists every year, enjoying the world-renowned dive sites, participating in events and attractions on the island. 
However, these activities are generating a significant amount of waste which threatens the island's marine environment, in particular putting pressure on Koh Tao's coral reefs. The corals are being damaged by tourism activities such as boat anchoring, kicking, and trampling, littering and wastewater discharge. Part of the problem of coral reef degradation stems from land-based activities, including inadequate treatment of wastewater, improper solid waste management, and a harmful increase in sediments resulting from construction on the island. 
Although there are rules and regulations in place, these are not necessarily relevant nor consistent with the nature of the problems at the area level. Therefore, current efforts to reduce the pressure on coral reefs, along with work on coral reef restoration, is not being undertaken at a scale that corresponds to the level of threats faced.
Such impediments to biodiversity conservation financing are due to a lack of formal visitors' fees or user charges for sites such as Koh Tao which are situated outside protected areas. Therefore, unlike Thailand's national parks which collect additional revenues from entrance fees paid by tourists of between $6 to $12 (THB 200 to THB 400), funds generated by tourism in Koh Tao is insufficient to cover the local costs of biodiversity conservation. Thus, the lack of financing has led to the slow deterioration of Koh Tao's coral reefs and waste has fast become a widespread issue affecting the marine environment.
With an acknowledgement by the Governor of Surat Thani province, the first-of-its-kind legal framework titled "Koh Tao Pier Fee Management and Collection Act 2021" was announced by the Koh Tao municipality office on 9th December 2021. The collection of THB 20 per tourist (approximately $0.60) has been endorsed with an issuance of the amended municipal ordinance by Koh Tao sub-district Municipality Office with the commencement of tourist user charges collection officially starting on 4th April 2022. Currently, the collection of the 20 THB user charge is collected at the pier upon arrival. Some four staff of the municipality have set up a desk to collect the money and issue a receipt.  It is estimated that the revenue generated from the user charges collection for the post-COVID situation is approximately $180,000 - $360,000 per year.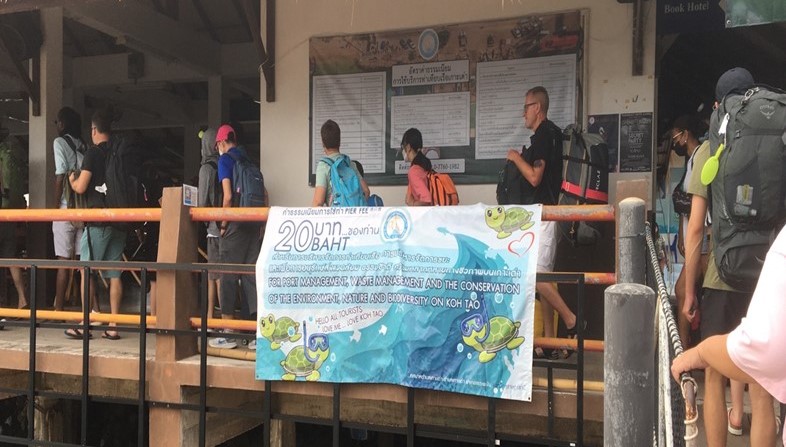 Mayor Watcharin Fahsiriphon, quoted in an interview by Channel NewsAsia, says "the money will be used to help fund environmental management for Koh Tao. Both on land and underwater, for example, to install buoys for diving zones. If we don't take care of our home and let it be ruined, who will want to visit us? …. If we don't work on [biodiversity] conservation, our resources will be depleted and keep deteriorating. That would be the end -- and we will have nothing left".
Koh Tao's initiative towards biodiversity financing involves the partnership and support of community stakeholders and the private sector. Various community groups including fishers, taxi boat operators, and women's group were engaged by BIOFIN  through Raks Thai, to better appreciate the collection and utilization of the tourist user charge and to ensure involvement in the biodiversity conservation in Koh Tao.  Krungthai Bank was initially involved through the crowdfunding campaign "Koh Tao, Better Together" which provided temporary reprieve to various community organizations suffering from income losses during the pandemic. Post-pandemic, Krungthai is poised to ramp up its support by providing its payment solution system through the collection of the tourism user charge through digital platforms.  
Renaud Meyer, UNDP Resident Representative in Thailand, says this of the initiative in Koh Tao…."The beauty of Koh Tao and its biodiversity is undeniable, but so is its fragility and vulnerability to a number of risks and behaviors. It is remarkable that the local community is so committed to protecting it, understanding well that the economy heavily depends on the quality of its eco-systems. UNDP, mobilizing many local, national and global partners, is committed to supporting these efforts and, through the BIOFIN programme, has identified financing solutions and community-led initiatives that can ensure a sustainable future for Koh Tao's biodiversity and people". 
Further information can be found at 'Koh Tao Municipality Office's Public Relations Information: Collection of Koh Tao Pier Service Fee (May 2022)'