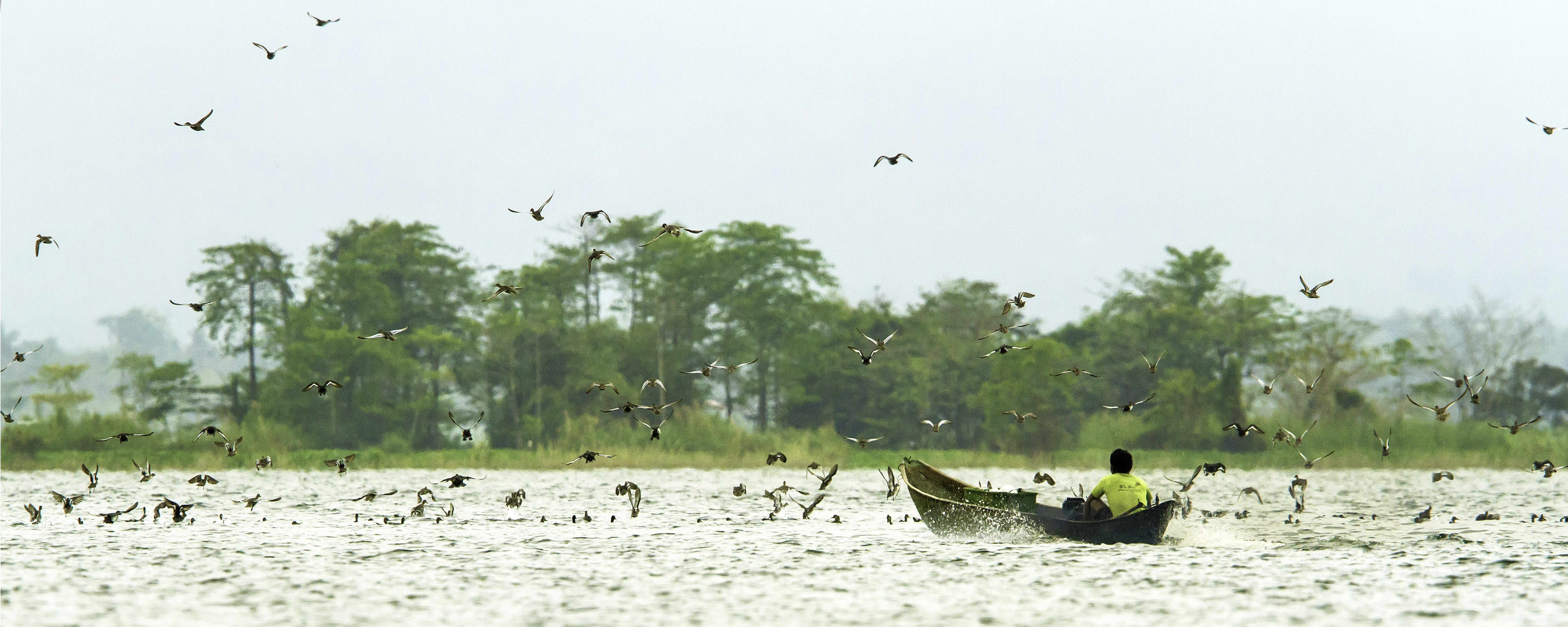 Story written by Angelique Ogena, BIOFIN Philippines Information and Communications Assistant; Edited by Anabelle Plantilla, BIOFIN Philippines Project Manager and Annabelle Trinidad, BIOFIN Global Technical Advisor
Manila, Philippines – The Expanded National Integrated Protected Areas System (ENIPAS) Act of 2018 received a total of Php 2 billion (or about USD 40.6 million)  for its implementation this year, a part of which was a result of BIOFIN Philippines' finance solution aiming to mobilize funding for  protected areas from public resources. This fruitful initiative was a collaboration with the Department of Environment and Natural Resources (DENR) and the Office of Congresswoman Josephine Sato, a well-known legislative BIOFIN Champion and partner.
Funding for 107 legislated protected areas was assured by the inclusion of a Php 1.44 billion budget in the National Expenditure Program, and an additional Php 500 million allocation advocated by the House of Representatives and the Biodiversity Management Bureau of DENR. With BIOFIN support, a Legislators' Forum convened House representatives and encouraged them to lobby for increased budget for the ENIPAS roll out. "We, the representatives of the people having very important protected areas within our respective districts, whether marine or terrestrial national parks, strict nature reserves, protected landscapes or seascapes, cannot simply watch idly by," Sato speaking to her co-legislators during the forum. "Needless to say, it is high time for us to be more involved, to more actively participate, not just at the policy level, but equally important, at the financing side as well" she added.
The Philippine Senate also approved an additional Php 90-million for Samar Island Natural Park Protected Area's budget.
The ENIPAS Act of 2018
The ENIPAS Act, which was signed into law in 2018 and its development supported by BIOFIN, declared 94 national parks as new protected areas expanding this to a total of 107 legislated protected areas. A protected area that is legislated puts it under the management of the government ensuring a regular annual budget for its conservation. The Act also allows for the collection of funds from environmental compliance certificates (ECC) and special use permits from industries operating within the protected areas and imposes stricter fines for violators. These funds go straight to a trust fund called the Integrated Protected Area Fund (IPAF), which is then channeled back for conservation projects. 
Protected Areas' valuable provisions