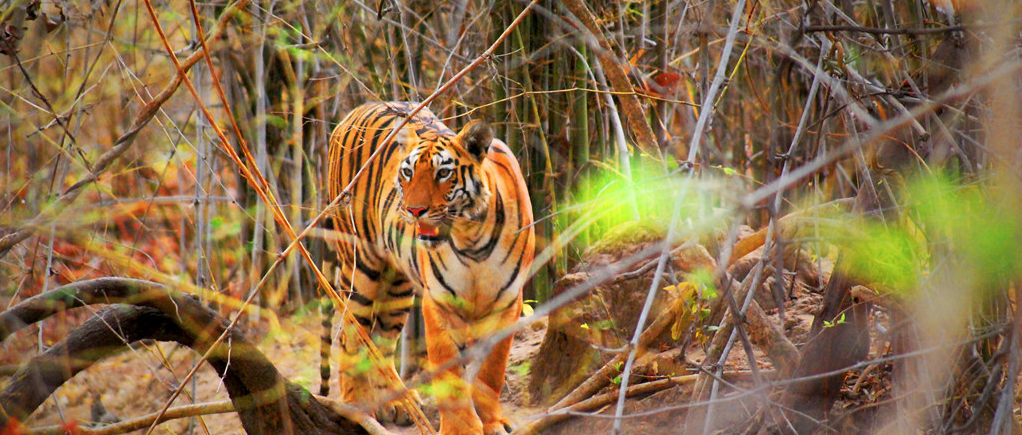 BIOFIN India is embarking on a new initiative to enhance investments in biodiversity conservation from the private sector through Corporate and Social Responsibility (CSR) funding in the state of Maharashtra.
At a recent conference for organized by the Maharashtra State Biodiversity Board (MSBB) and UNDP-BIOFIN in Mumbai, representatives discussed opportunities for CSR investments in priority areas of biodiversity conservation and management in the state of Maharashtra.
Continued loss of biodiversity is of great concern and needs the cooperation and participation of multiple stakeholders. Biodiversity loss and the associated decline in ecosystem services are increasingly being recognized as business risks.  Businesses must increase involvement to not only contribute to conserving the region's biodiversity but for the longevity and sustainability of their businesses and the economy.
Dr. Vilas Bardekar, Chairperson, Maharashtra State Biodiversity Board (MSBB said the MSBB has developed the State Biodiversity Strategy and Action Plan (SBSAP).  "This enlists priority areas for biodiversity conservation and management in Maharashtra and also outlines the important roles of various stakeholders in implementing the SBSAP, including the corporate sector," he said.                                          
Sh. Jeet Singh, Member-Secretary MSBB said CSR provides an immediate opportunity for companies to work together with the Government in the critical areas of biodiversity conservation and sustainable use in addition to mainstream biodiversity in business operations and greening the supply chain.
"However as per the data available, there has been a disproportionately low CSR investment towards biodiversity," he said.
Increased CSR investments could help maintain the rich natural capital and ecological stability in Maharashtra which would help in dealing with some of the pressing socio-economic and environmental challenges of the state.
Parts of the state are included as a global biodiversity hotspot with healthy forest ecosystems, more than 500 species of birds and important tiger reserves. But with a population of 112 million (including the city of Mumbai at 18 million people), it one of the most densely populated areas in India and this is putting pressure on the region's biodiversity.
The contribution of CSR in India towards biodiversity is nearly 3% of total CSR expenditures and there is immense potential to enhance CSR contribution towards biodiversity.
Ms. Nadia Rasheed, Deputy Resident Representative UNDP, Dr V Rajagopalan, Former Secretary, Ministry of Environment, Forest and Climate Change, Government of India, Ms. Annabelle Trinidad, Senior Technical Advisor, Biodiversity Finance Initiative, UNDP, Mr. N. Vasudevan, Additional Principal Chief Conservator of Forests, Mangrove Cell also spoke.
Reiterating UNDP's commitment, Ms. Rashid offered support to serve as an enabler for the implementation of projects in this important area. "The need for sustainable management of biodiversity and investment in this area I not only a responsibility but a necessity for a business to thrive in a sustainable way," she said.
Industry representatives shared several biodiversity-related interventions of the companies in Maharashtra and showed their interest in working in priority areas for biodiversity conservation in the state.  Secretary MSBB commended the efforts by representative business houses in this area and also offered to facilitate partnerships.
This conference provided a unique platform to discuss key thematic areas such as agrobiodiversity, sustainable models of green livelihoods, urban biodiversity, communication, education, and public awareness, eco-restoration and adopt-a-species inititatives with more than 60 participants from the government, industry and technical agencies from the state who attended the conference.
Photo by Mahesh Patil https://flic.kr/p/cqRRth