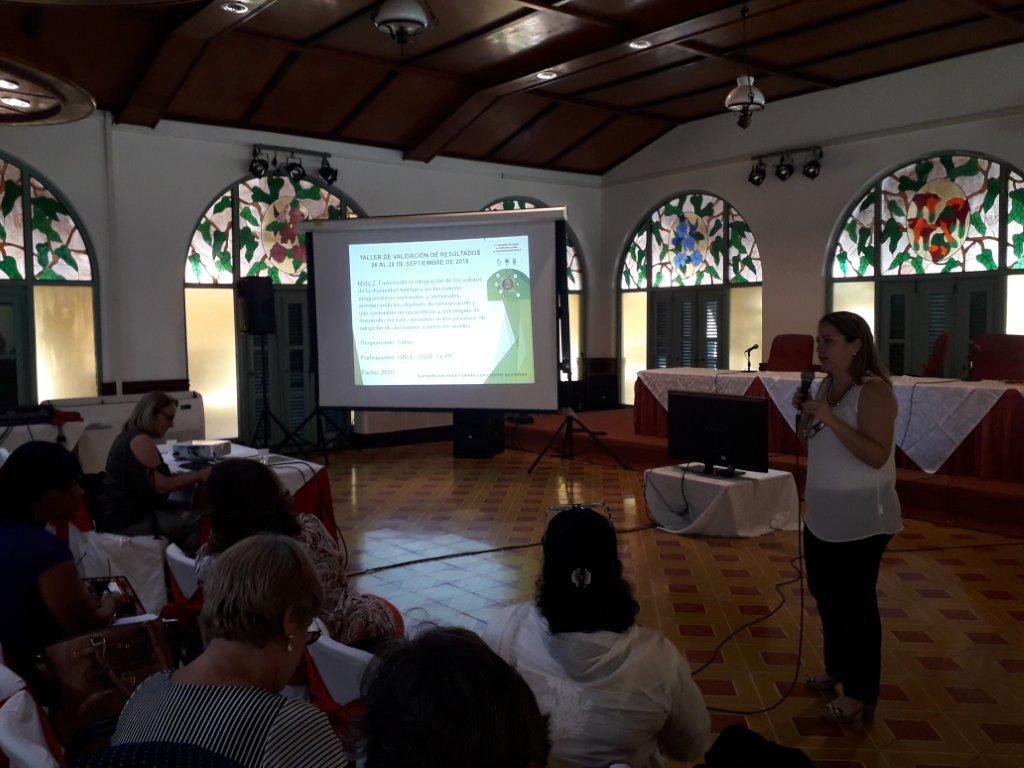 By BIOFIN Cuba
 From September 26 to 28, 2018, the Workshop of the Sixth National Report to the Convention on Biological Diversity was held in Havana, Cuba. It offered a wide space for debate about the progress and fulfillment of the goals and actions foreseen in the National Plan for Biological Diversity (PNDB) 2016-2020.
The relation between the Program and BIOFIN throughout its execution path was highlighted. The role of BIOFIN in determining the expenses associated with biodiversity and in the cost of the PNDB was evaluated very positively. In goal 3, it was highlighted that in the 2010-2016 period, expenditures in biodiversity exceeded 5,362 million pesos, with the largest expenditures corresponding to the Ministry of Agriculture, the Ministry of Higher Education and the Ministry of Science, Technology and Environment.
Reconocen resultados de BIOFIN  Cuba en Taller del Sexto Informe Nacional al Convenio sobre la Diversidad Biológica
Del 26 al 28 de septiembre del 2018 se desarrolló en La Habana, Cuba el Taller del Sexto Informe Nacional al Convenio sobre la Diversidad Biológica. El mismo ofreció un amplio espacio de debate acerca de la marcha y cumplimiento de las metas y acciones previstas en el Plan Nacional de Diversidad Biológica (PNDB) 2016-2020.
Se resaltó la vinculación del Programa y BIOFIN en toda su trayectoria de ejecución. Fue evaluado de muy positivo el rol de BIOFIN en relación a la determinación de los gastos asociados a la biodiversidad y en el costeo del PNDB. En la meta 3 se destacó que en el periodo 2010-2016 los gastos en biodiversidad superaron los 5 362 millones de pesos, correspondiendo los mayores gastos a los Ministerio de la Agricultura, el Ministerio de Educación Superior y el Ministerio de Ciencia Tecnología y Medio Ambiente.