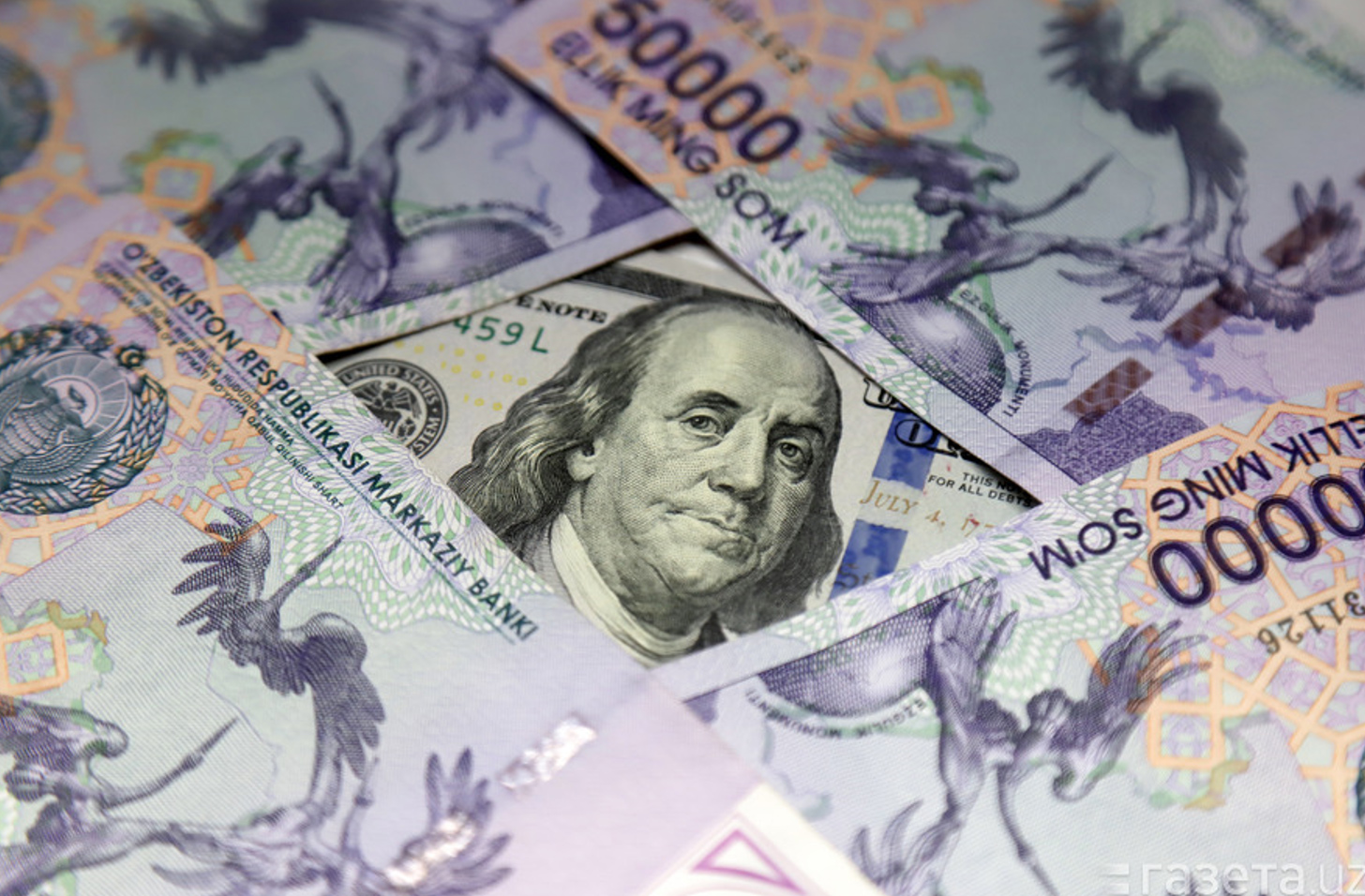 The original article (in Russian) published on the www.gazeta.uz website on October 6, 2023 and can be found at this link
Uzbekistan issued two tranches of Eurobonds worth $660 million and, for the first time, "green" Eurobonds worth 4.25 trillion UZS with maturities in 2028 and 2026, respectively. Bond yields were reduced due to high investor demand, the Ministry of Economy and Finance reported.
Uzbekistan placed Eurobonds worth 660 million US dollars and the first "green" sovereign Eurobonds worth 4.25 trillion UZS on the London Stock Exchange, the press service of the Ministry of Economy and Finance (MEF) reported.
On October 2−4, representatives of the Ministry of Economy and Finance and the Central Bank of Uzbekistan held a road show about the prospects for the development of the economy of Uzbekistan at a meeting with more than 50 investors in New York, Boston and London.
The report said that investors highly appreciated the reforms being carried out in Uzbekistan, including the transition to a green economy, liberalization of the gas and electricity price market, the privatization of state-owned enterprises and the policy of trade liberalization through accession to the World Trade Organization, as well as goals and measures outlined in the Uzbekistan-2030 strategy.
The MEF noted that Eurobonds issued in UZS are the first "green" sovereign bonds in the CIS.
"Green" bonds in UZS were placed for three years at a rate of 16.25% per annum (coupon payment), although initially the MEF expected a rate of 18%. Using this amount (4.25 trillion UZS), Uzbekistan repaid the debt on previously issued Eurobonds for 1.9 trillion UZS ahead of schedule (previously the repayment period was set for November 23). It is worth noting that 16.25% is lower than interest rates in the domestic market, where the Central Bank issued 2-year government securities at a rate of 17.57%.
As for dollar 5-year Eurobonds worth $660 million, the rate was initially expected in the range of 8.5-8.625%, but due to high demand from investors ($2 billion), the rate dropped to 8.125% plus a coupon of 7.85% (coupon is a cash payment to bondholders from Uzbekistan, which issued the bonds).
"This coupon rate, recommended by financial advisers, means that international bonds are sold to investors at a price of 98.888%, meaning 652.6 million of this transaction comes in dollars," the report said.
In 2021, Uzbekistan placed Eurobonds with a yield of 3.9% per annum and a total yield of 14%. Since then, as the ministry explains, there has been an increase in interest rates on global financial markets. Specifically, interest rates on 5-year US Treasury notes rose to 4.7%, up from 0.8% in July 2021.
An increase in interest rates on global financial markets, accordingly, causes a sharp increase in the preferred interest rates of international financial institutions, the report notes.
The SOFR rate (calculated as the weighted average rate for the volume of three types of overnight repo transactions secured by US Treasury securities), used in international credit markets, increased from 0.17% since July 2021 to almost 5.3%, reaching 5 .5% today.
Therefore, interest rates on preferential loans attracted by international financial institutions also increased from 1-2% in two years to 6.3-7% today, the MEF noted.
Due to current market conditions, other countries are also raising government debt at higher interest rates than before. For example, in January, Turkey issued 10-year Eurobonds for $2.75 billion at a rate of 9.75%, Hungary - 30-year Eurobonds for $1.25 billion at 7.1% per annum, Romania - 30-year bonds for 1.25 billion dollars at 7.67% per annum, Mongolia - 5-year international bonds in the amount of 445 million dollars at 8.65%, Egypt - 3-year bonds for 1.5 billion dollars at 11% per annum.
What are green bonds
Green bonds are bonds that comply with the principles, standards and criteria in the field of ecology and green finance. The appearance of such bonds is associated with the spread of the principles of sustainable business development - ESG (environmental, social and corporate governance). With the help of "green" bonds, the issuer attracts financing for projects related to nature conservation and improvement of the environmental situation.
The Ministry of Economy and Finance noted that proceeds from green bonds will be used to finance green projects, such as the introduction of water-saving technologies, the development of railway transport and metro, the organization of sanitary cleaning and maintaining cleanliness in populated areas, as well as the creation of protective forests against wind erosion and siltation of water bodies.
At the same time, the United Nations Development Program (UNDP) was involved in the project selection process. The second third-party positive opinion was received by Sustainalytics on the green bond program.