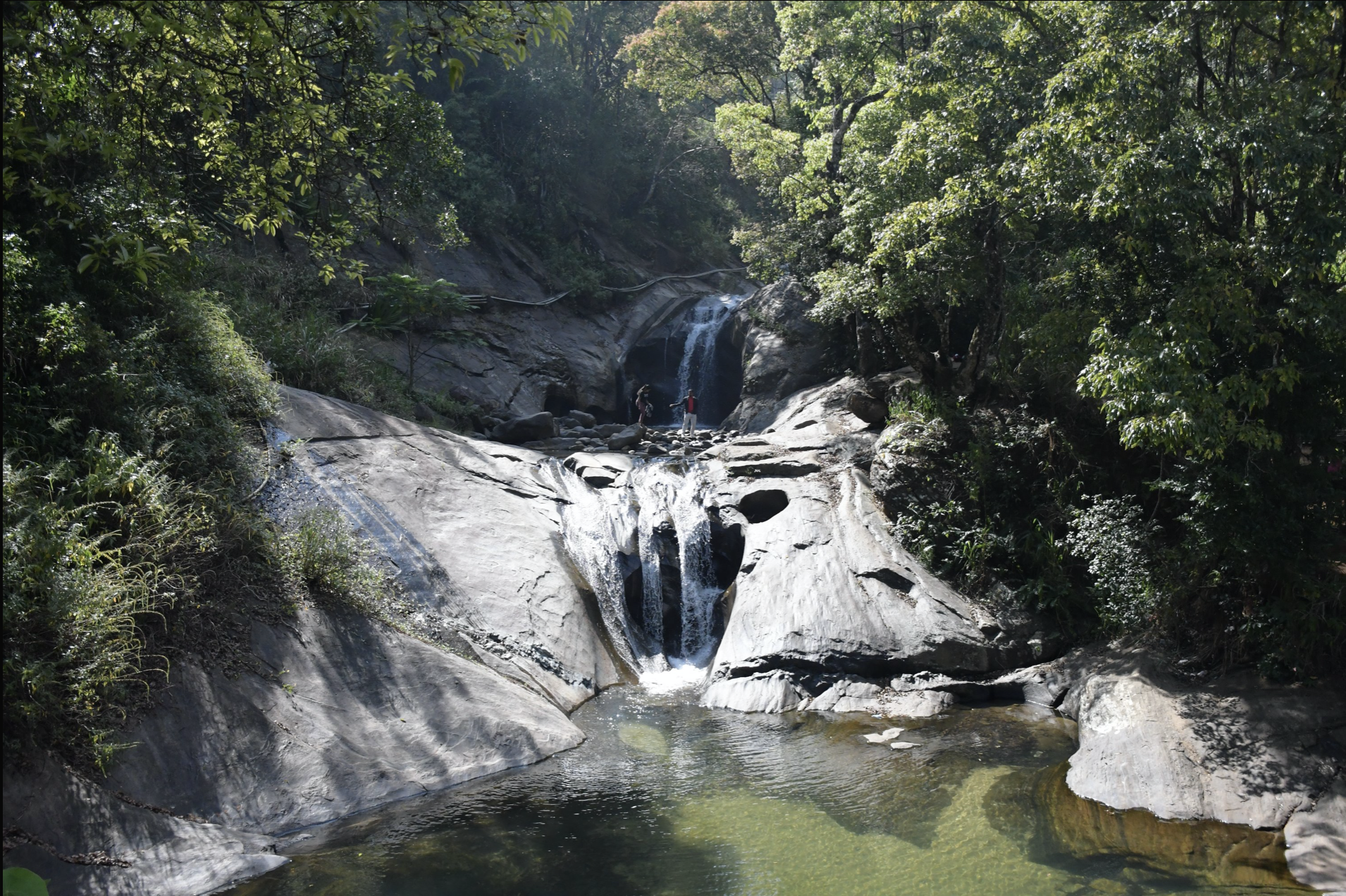 A CONSERVATION CRISIS - AN UNPAYABLE DEBT
Sri Lanka is a tropical treasure, exhibiting exceptional biodiversity and is considered the richest country in Asia in terms of species concentration. The genetic diversity of Sri Lanka has provided its people with countless resources, on which lives, and livelihoods depend to survive and thrive. This enormous variety of life also secures the well-functioning of ecosystems that supply oxygen, clean air, and water, as well as food security and economic resilience.
However, at present, Sri Lanka's biodiversity faces numerous challenges where a large proportion of the island's species are listed as vulnerable, with Sri Lanka being identified as one of the 36 global biodiversity hotspots. These 36 hotspots and their intact habitats represent just 2.5% of the Earth's land surface but support more than half of the world's endemic plant species and nearly 43% of birds, mammals, reptiles and amphibian species as endemics.
These hotspot home forests, wetlands and other ecosystems account for 35% of the 'ecosystem services' that vulnerable populations depend on. Threats to biodiversity include habitat degradation, fragmentation and loss, invasive alien species, over-exploitation and destructive extraction of bio-resources, pollution, human-wildlife conflict and impacts of climate change. These threats are further exacerbated by development initiatives and are catalysed by poor law enforcement and policy implementation.
As climate change ravages the world and communities are just getting their bearings together from the devastating effects of a pandemic and the consequent economic fallout, leaving biodiversity to deteriorate is a price we cannot afford. Immediate actions are the need of the hour.
For instance, tourism, one of Sri Lanka's key economic sectors, too depends on the island's diverse natural resources. The millions of tourists that visit the island annually, as well as the almost 2 million formal and informal workers employed by the industry, are sustained by Sri Lanka's sandy coastline and its rich life below water, the evergreen rainforests in the hill country, the leopards and sloth bears in the national parks and other natural resources. Yet, these resources are increasingly at risk of overexploitation, degradation and pollution due to the ever-rising tourist demands.
To remedy this, the Ministry of Environment has allocated 30 million LKR to new tourism destinations, building on the ongoing work of the Biodiversity Finance Initiative (BIOFIN), the Ministry of Tourism and the Sri Lanka Tourism Development Authority (SLTDA), with the goal of mainstreaming sustainability within the industry.
BIOFIN: THE FRONT LINE OF BIODIVERSITY CONSERVATION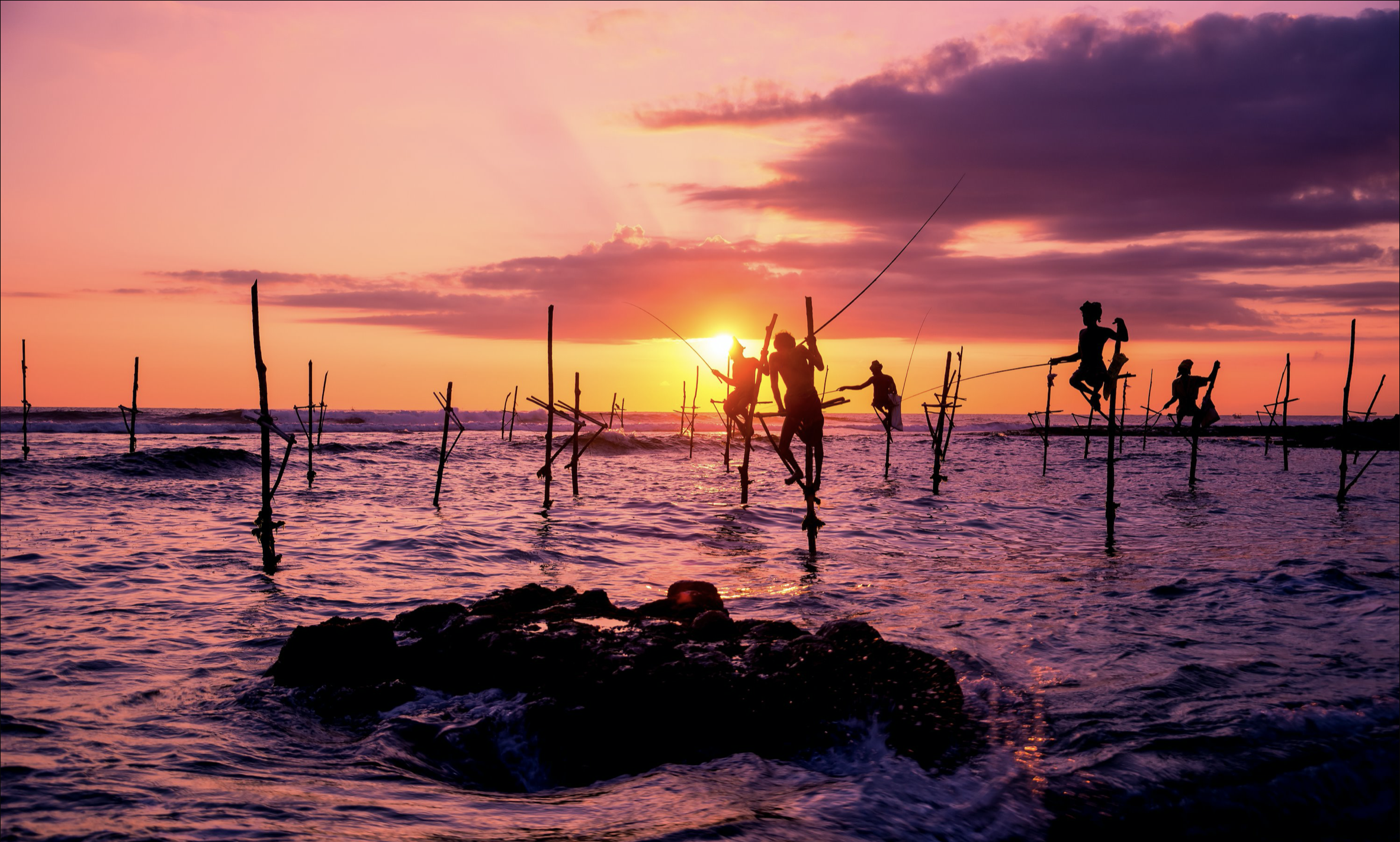 Currently, the national budgetary allocations for biodiversity conservation stand at a level far lower than the financial needs demanded by the National Biodiversity Strategic Action Plan for 2016-2022 (NBSAP).
The BIOFIN initiative—a UNDP managed global collaborative partnership—aiming at improving biodiversity outcomes using finance and economics is dedicated to bridging this financial gap by mobilizing innovative financing for investments in biodiversity.
The past decade has seen the Sri Lankan tourism industry growing at a fast pace and expanding rapidly. Consequently, the ever-growing tourism industry exerts huge pressure on the biodiversity and ecosystems at the core of the industry.
Other than environmental regulation, the tourism industry has not yet adopted unified and sustainable standards. The National Sustainable Tourism Certification Scheme, one of BIOFIN's 16 financial solutions launched in Sri Lanka, intended to do just that by establishing a national certification scheme—for accommodations, destinations and tour operators—which introduces sustainable norms and standards that can be applied for conservation and sustainable use of biodiversity across the tourism industry and at the core of their businesses. As the public pays growing attention to the social responsibility a company takes, such investments largely improve the competitive advantage of private service providers.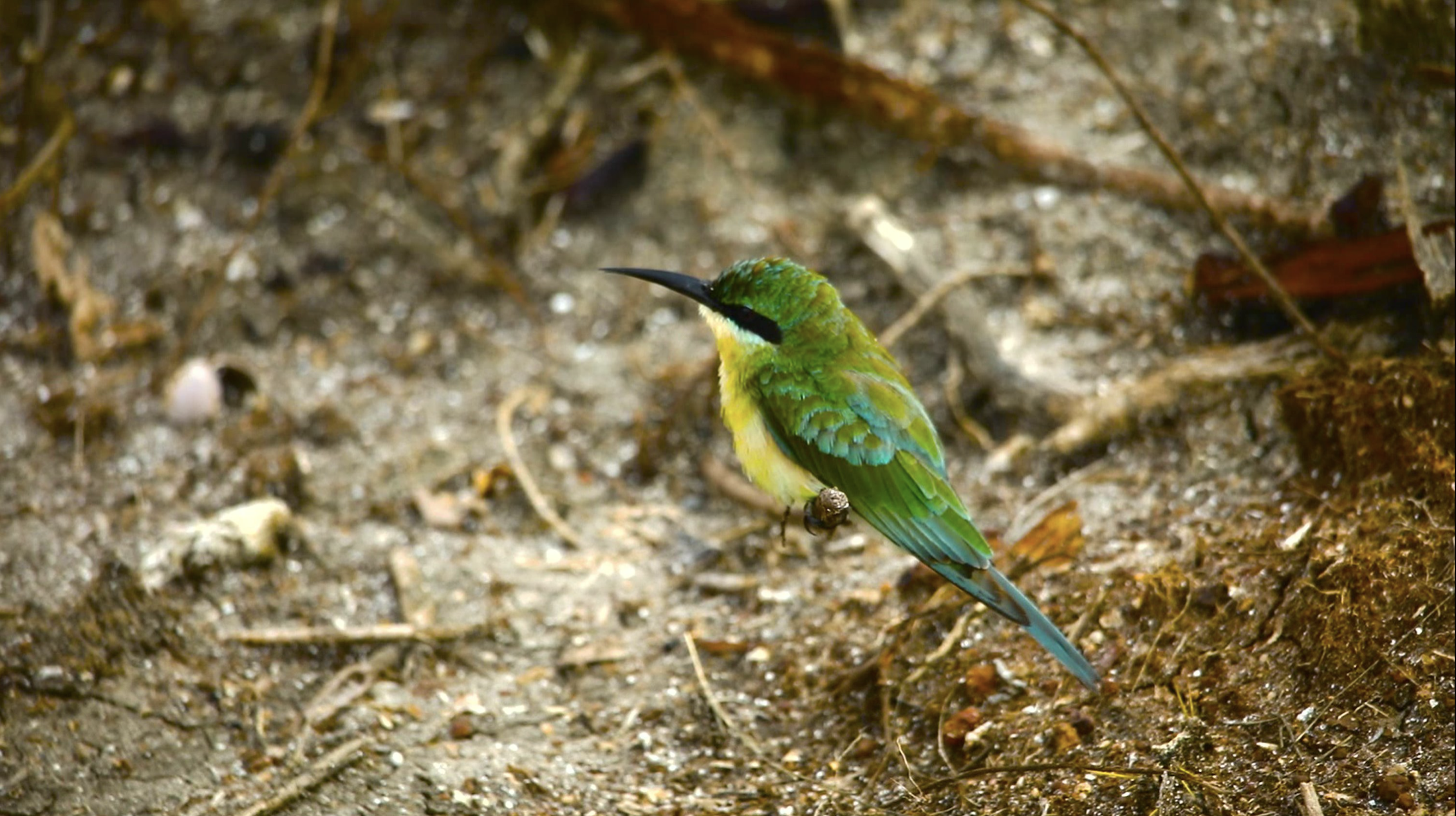 CERTIFICATION SCHEME; ADVANCING FROM ACCOMMODATION TO DESTINATIONS
Witnessing the remarkable results achieved in the accommodation sector and building on its lessons, BIOFIN supported the Ministry of Tourism and the SLTDA to establish the Sustainable Tourism Destination Management Certification Scheme in 2020. Through this, Provincial Councils were capacitated to adopt these destination management norms and standards, and in 2021, saw the development of sustainable destination management plans for 9 tourism locations island-wide (one in each province) including Delft, Mihintale, Gangewadiya, Sigiriya, Panama, Madunagala, Wavulpane, Pilikuttawa, and Ellawewa, providing a clear pathway for public and private investors.
As a result, various stakeholders mobilized around 214 million LKR for these 9 destinations to improve tourism infrastructure, accelerate the recovery of the tourism sector hit by the pandemic, and enhance the business environment of local service providers. This investment is expected to dramatically stimulate the increase of tourism activity and will welcome benefits for biodiversity conservation. The successes in these destinations have now led the Ministry of Environment to further invest 30 million LKR in Delft, Gangewadiya and Wavulpane, along with the allocation of 58 million LKR for Mihintale from the 'Managing Together Project' funded by the Global Environment Facility (GEF) which integrates community-centred, ecosystem-based approaches into Forestry, Agriculture and Tourism sectors—a clear win for nature!
These destinations attract tourists in abundance and one thing that enables this is the endemic species that only exist on our land and the rich greenery.
For instance, in the far North of the country, the Delft Island, Sri Lanka's remotest inhabited island nurtures herds of special horses: undomesticated, and untamed. These steeds are known as Delft Wild Horses, originally brought here by the Portuguese for trading purposes and to strengthen their army. Over the years, this species became a symbol for the Delft.
Moving onto the mainland, the Sigiriya sanctuary homes a significant number of bird species, not as well-known as the ancient rock fortress. However, many rare avian fauna species can be seen such as the Shaheen Falcon, White Bellied Sea Eagles, Grey-Headed Fish Eagle, Crested Serpent Eagle and Crested Hawk Eagle. The high concentration of bird species makes Sigiriya a perfect place for bird watchers and wildlife enthusiasts to visit.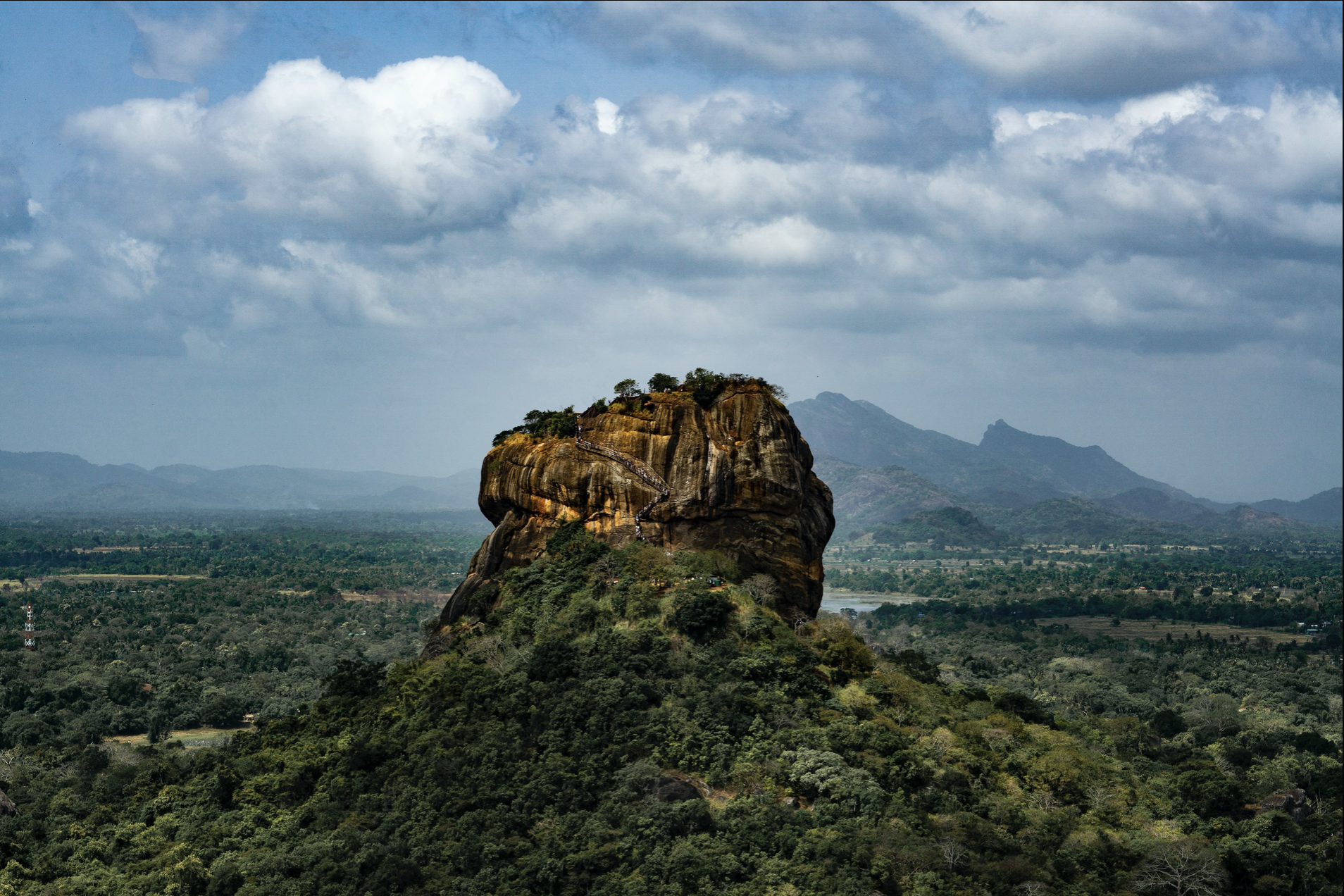 Sri Lanka is increasing its ambitions of mainstreaming sustainable tourism as it shifts towards green development. Yet, the risks cannot be ignored. More intensive tourism means more disturbance to the ecosystems and local biology. As a matched measure to ensure sustainable development in these destinations, the Sustainable Tourism Certification Scheme will offer a gauge for responsible operations of travel service providers, to avoid overexploitation of tourism resources and eventually promote innovative finance solutions to mobilize and sustain resources for biodiversity conservation.
Entering its Phase II in Sri Lanka, the BIOFIN initiative will continue to relieve the fiscal burden of the Government of Sri Lanka in financing biodiversity through various innovative financial solutions, among which the Sustainable Destination Certification scheme is both a successful extension and a scaling up from Phase I. Working towards the shared goal of catalyzing green and sustainable development in Sri Lanka, a key priority will also look at creating cohesive stakeholder engagement, from across the spectrum, to bring about much-needed biodiversity financing and conservation efforts to Sri Lanka.
Originally published on https://undpsrilanka.exposure.co/a-win-for-nature