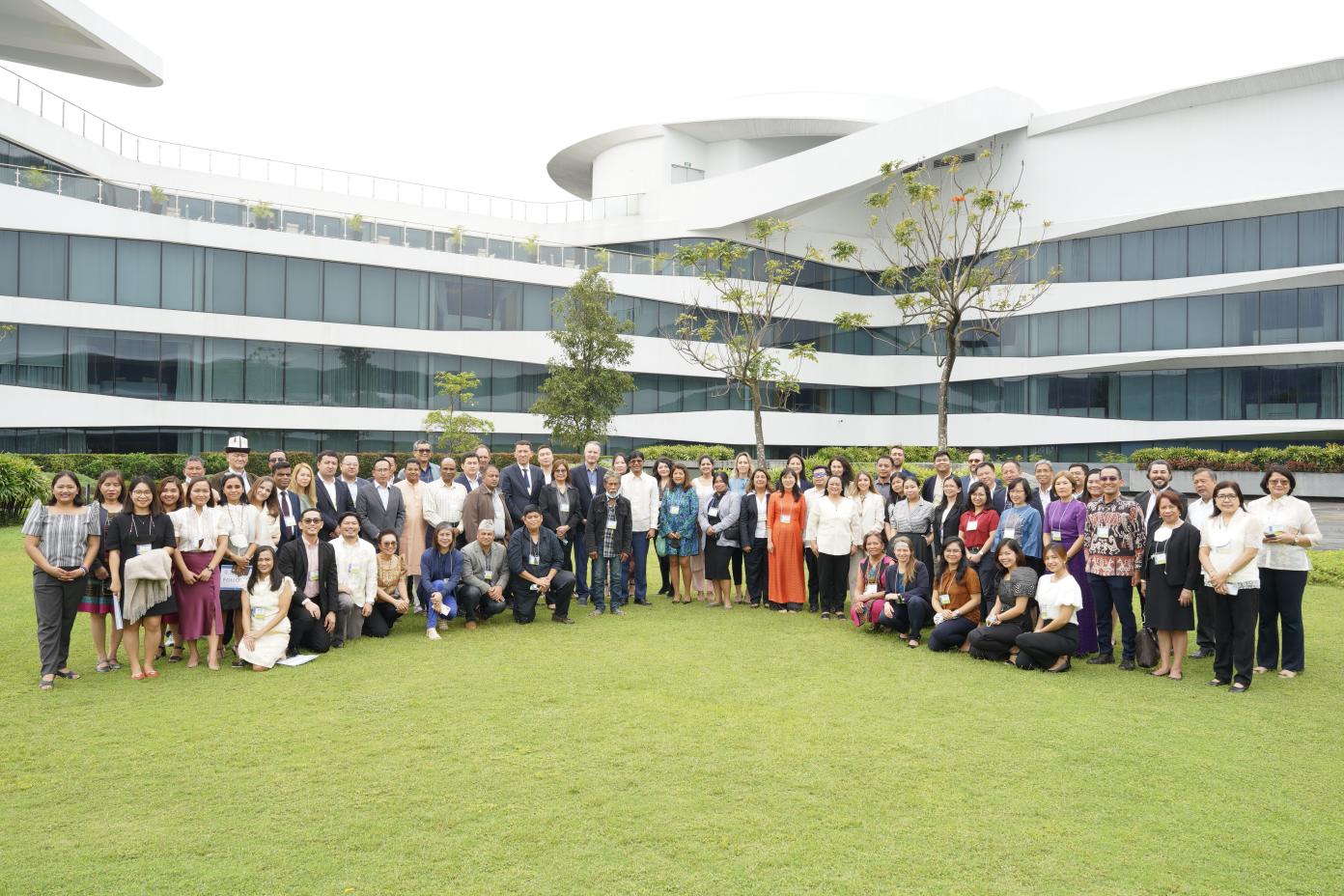 Over 70 biodiversity finance experts from Europe and Asia shared various approaches to reduce the global funding gap for biodiversity management at the United Nations Development Programme Biodiversity Finance Initiative's (UNDP-BIOFIN) Regional Dialogue, held from 8 to 10 November 2022 at the Conrad Hotel in Manila.
"Biodiversity finance finds ways to raise and manage funds to sustainably manage biodiversity. The wealth of our participants' experiences presents an array of fundraising solutions for the post-COVID world," explains BIOFIN Global Manager Onno van den Heuvel. Biodiversity investments can stave off extinction. "Every USD1 billion investment reduces the total number of threatened plant and animal species by 0.57%. However, just 0.19% of the world's cumulative GDP is allotted for biodiversity."
More than halting extinction, biodiversity finance protects the natural systems people rely on. Millions of people across the globe, including 40% of all Filipinos, depend on forests, rivers and oceans for their survival and well-being.
"We are being presented with a once-in-a-generation opportunity to save our planet," shares UNDP Resident Representative Dr. Selva Ramachandran. "We hope our three-day dialogue influences global fora and environmental fundraising programmes over the coming years."
Sessions tackled results-based budgeting, public-private finance partnerships, nature financial disclosure, insurance and compensation mechanisms, repurposing harmful subsidies, debt instruments, Islamic finance, protected area finance, crowdfunding, lotteries, carbon-based finance instruments, offsets, taskforces on nature-related financial disclosures, coral reef insurance, plus practical COVID-19 recovery strategies. Participants were also able to plant native trees such as banaba and tulibas at the Mount Makiling Forest Reserve in Los Baños, Laguna.
Biodiversity Investments Give 500% Return
In July 2020, Campaign for Nature released a groundbreaking report where over 100 economists and scientists found that investing in the protection of 30% of Earth's habitats gives a better than 500% return in cumulative benefits.
Globally, this can lead to USD250 billion in increased yearly economic output, plus USD350 billion in improved ecosystem services annually.
For the Philippines, ecosystem services are valued at about PHP2.3 trillion, ranging from timber and fuelwood production to water provision, ecotourism, carbon sequestration, flood prevention and seafood production.
The Philippine Biodiversity Strategy and Action Plan (PBSAP) aims to leverage and manage various economic incentives, policies and existing capital to sustainably conserve endangered wildlife and their habitats up to 2028. PBSAP requires at least PHP24 billion yearly to cover the costs of park management, personnel, equipment, research, operations, plus other overheads.
However, a baseline study conducted by the Department of Environmental and Natural Resources Biodiversity Management Bureau (DENR-BMB) and BIOFIN found that from 2008 to 2013, just PHP5 billion was allotted for biodiversity initiatives, a mere 0.31% of the national budget. This means Philippine biodiversity projects are only 20% funded, with creative solutions needed to bridge the 80% financing gap.
"Despite the immense economic contribution of fisheries, agriculture and ecotourism to the country's GDP, less than 1% of the country's national budget has traditionally been allotted for the protection and conservation of natural systems like forests and coral reefs," notes BIOFIN Philippines Country Manager Anabelle Plantilla.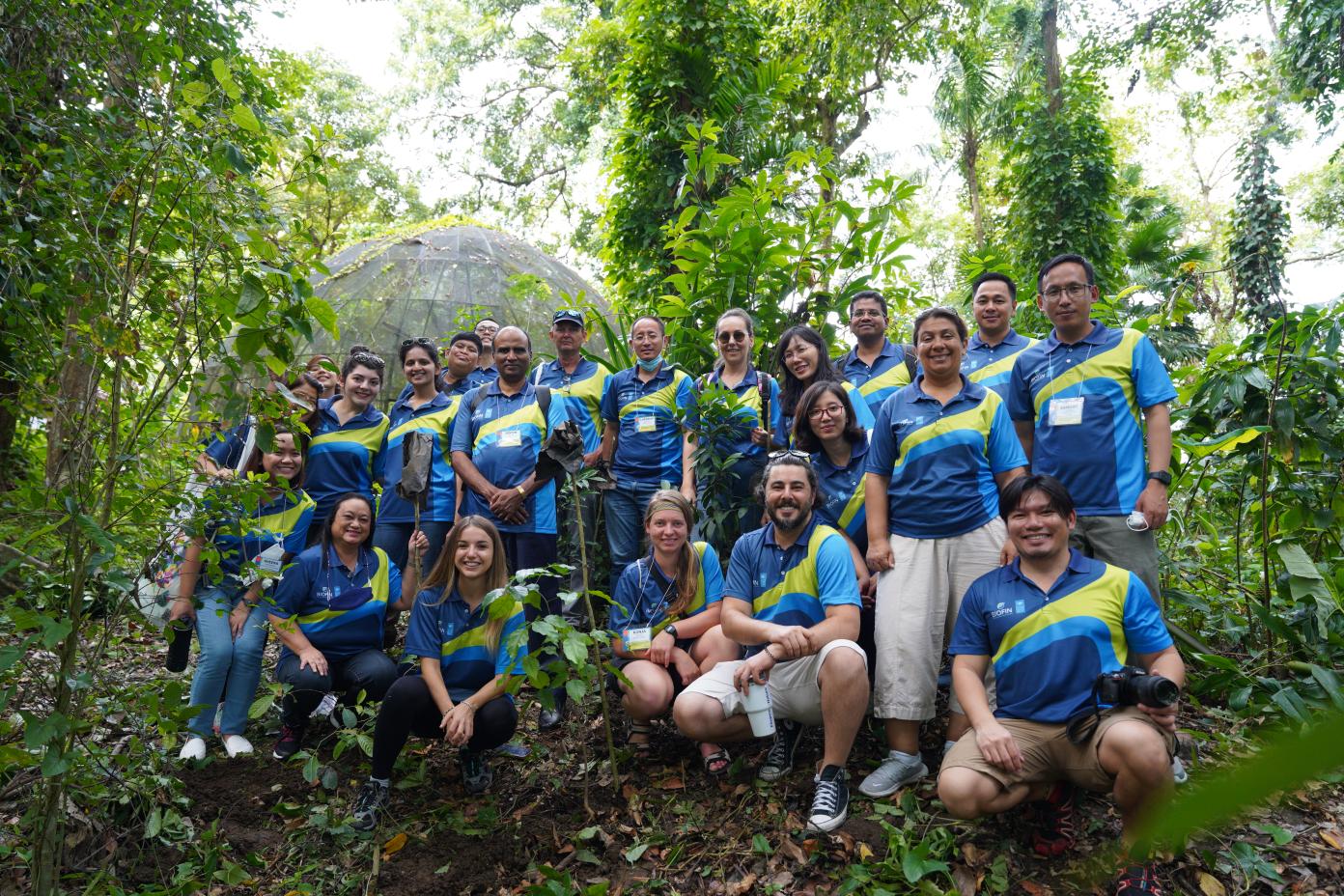 Financing Biodiversity Conservation in 41 Countries
Launched a decade ago, BIOFIN is a global initiative to help countries develop fundraising solutions to sustainably manage their respective ecosystems at the national level. Since 2012, BIOFIN has developed a 41-nation network covering biodiversity-rich regions across Africa, Europe, South and Central America, plus the Asia Pacific Region.
In Costa Rica, BIOFIN, the National Bank of Costa Rica and the National System of Conservation Areas are working together to enhance protected area entry fees to someday buy privately-owned land inside Costa Rica's protected areas system. A crowdfunding initiative spearheaded by Costa Rican Vice-president Rica Epsy Campbell Barr successfully raised USD1.7 million. 
In Zambia, BIOFIN is working with numerous partners to develop green bonds for investors to directly fund African biodiversity conservation, with a goal of raising USD400 million in green bond issuances by 2030.  
In Bhutan, BIOFIN is working with allies to explore insurance-related finance solutions to financially offset groups affected by human wildlife conflict – a must in a region which harbors endangered tigers and snow leopards.
BIOFIN has been implementing biodiversity finance solutions in the Philippines since 2014. Its largest initiatives include fundraising PHP580 million for 107 Legislated Protected Areas by pushing for increased congressional financing, fundraising PHP17 million for terrestrial reforestation through the Mynt and GCash GForest Programme, fundraising PHP1.6 million for Together for Tamaraws to help communities in Mindoro Occidental affected by the COVID-19 pandemic, plus the Year of the Protected Areas, an ongoing campaign to convince Pinoys to responsibly visit the country's 247 protected areas.
Among many initiatives, BIOFIN is currently working on a results-based budgeting manual, plus support to post-2020 global biodiversity framework financing targets.
Concludes DENR Biodiversity Management Bureau Director Natividad Bernardino, "Biodiversity investments generate excellent economic and holistic returns. As the planet slowly recovers from the global COVID-19 pandemic, we should re-invest in the protection of the natural systems that give us food, water, clean air and medicine. What we need is simple – to make our planet livable again." (ENDS)