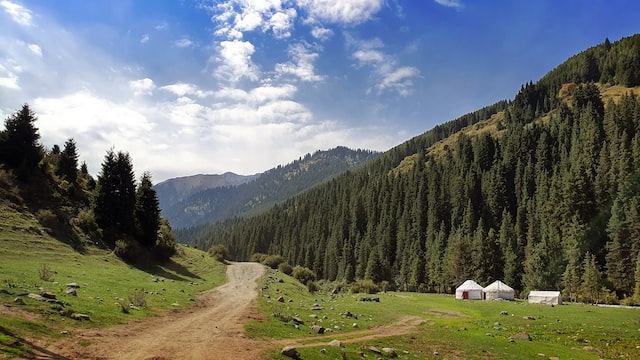 The UNDP project "Biodiversity Finance Initiative" provides support for the development of a program result oriented budgeting basis in forestry enterprises (FEs) to the Forest Service of the Ministry of Agriculture of the Kyrgyz Republic. SSG Consult LLC (SSG), a UNDP project consultant, supported the Forest Service in updating instructions for the development of budget documents in a program format and development of the necessary standard forms, a set of standard performance indicators for FEs and procedures for consolidating program budgets for FEs to the budget of the Forest Service and the Ministry.
To introduce a new program budgeting mechanism in the FEs system, the UNDP project conducted training sessions for FEs staff in Osh, Jalal-Abad and Issyk-Kul oblasts on 19, 21 and 25 July, 2022. Thus, all 41 forestry enterprises and one Forest Protection Station in Kyrgyzstan were covered. The participants of the training got acquainted with the new principles of the program result based budgeting, the steps for its formation, the experience of other institutions of the country in its implementation. The trainings were attended by 97 people, including 30 women.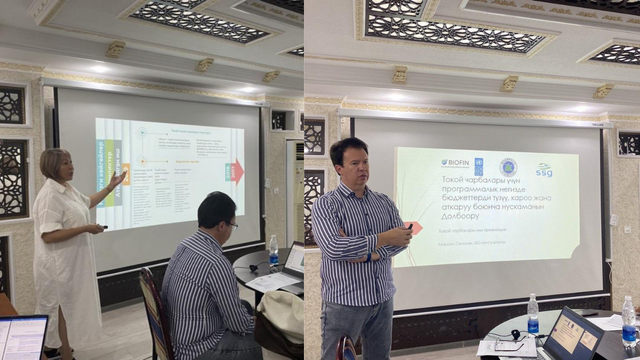 After these trainings, all FEs will start developing their budgets in a new program format.
The training was conducted as part of a joint activity with the GIZ Integrative and Climate-sensitive Land Use in Central Asia programme to build the capacity of FEs employees on a set of issues related to the management and operation of budget institutions under the new legislation, taking place from 18 to 27 July, 2022.
The UNDP project "Biodiversity Finance Initiative" is being implemented with the financial support of the German government and the European Union.
Originally published on https://www.undp.org/kyrgyzstan/press-releases/forestry-enterprises-kyrgyzstan-learned-develop-budget-program-format